Karnataka: BJP leader asks state to rename Rajiv Gandhi National Park
Pratap Simha has in a letter to Basavaraj Bommai called for dropping the former PM's name and renaming the park after former Field Marshal K.M. Cariappa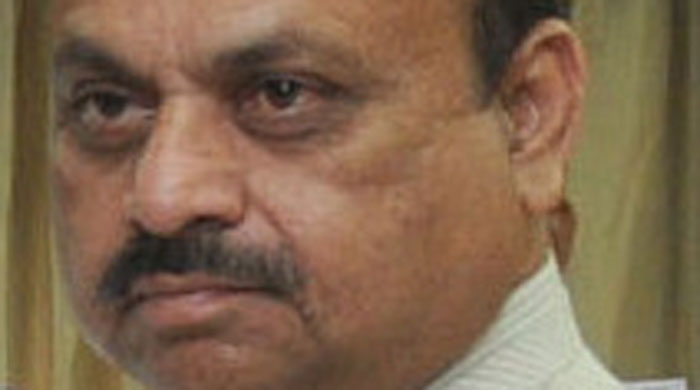 ---
Bangalore
|
Published 04.09.21, 01:59 AM
|
---
A BJP parliamentarian has asked the Karnataka government to rename Rajiv Gandhi National Park in Nagarahole, taking a cue from the trend to drop the name of the former Prime Minister from prestigious projects across the country.
Pratap Simha, who represents the Mysore-Kodagu Lok Sabha constituency, has in a letter to chief minister Basavaraj Bommai called for dropping the name of Rajiv and renaming the national park after former Field Marshal K.M. Cariappa.
The letter follows an online petition for restoring the old name, Nagarahole National Park, or naming it after Cariappa since the forest part of the Nilgiris Biosphere Reserve in the Western Ghats is partly in his home district of Kodagu.
This comes weeks after BJP leader C.T. Ravi urged the chief minister to change the name of Indira Canteen, a network of eateries offering heavily subsidised meals that was started by the Congress government helmed by P.C. Siddaramiah.
The apparent inspiration for Simha's letter was the Centre's decision to rename the Rajiv Khel Ratna Award after hockey legend Major Dhyan Chand.
The Assam cabinet had on Wednesday renamed the Rajiv Gandhi National Park in the state as Orang National Park.
Simha said that three of the country's 103 national parks, including Nagarahole which falls in his constituency, are named after Rajiv. "Besides this, several other national parks in the country bear the names of Nehru-Gandhi family, which is an attempt to wrongfully appropriate inheritance of the projects of Government of India aimed at biodiversity conservation with the primary objective to preserve wildlife, save flora and fauna and restore the natural ecological balance," he said.
Simha cited the online petition and the fact that Kodagu district has contributed immensely to the armed forces. "A total of eleven officers from Kodagu have occupied top posts in the army so far," he noted, referring to Cariappa, General K.S. Thimmayya and others.
The Congress slammed Simha for his move to rename the national park named after a former Prime Minister who sacrificed his life for the country. "Rajiv Gandhi is not only a former Prime Minister of this country. He sacrificed his life for the nation, which is why Nagarahole National Park has been named after him," state party spokesman V.S. Ugrappa told The Telegraph on Friday.
"Those in power should develop new projects and name them after those who have contributed to the nation rather than going about renaming existing ones," said Ugrappa.
The Twitter handle of Simha saw several reactions for and against his proposal.
"These guys can't make anything new and only change names like claiming someone's else's children as their own," tweeted a user Nageswara Rao P.
 "Please change Narendra Modi Stadium to Sachin Tendulkar Stadium," tweeted Mallikarjun Wade, referring to the Motera stadium.