BJP invokes emperor Asoka in 'undivided India' plan
Nityanand Rai, minister of state for home at the Centre, asserted that the party aspired for a 'Virat Bharat' akin to the empire of Mauryan ruler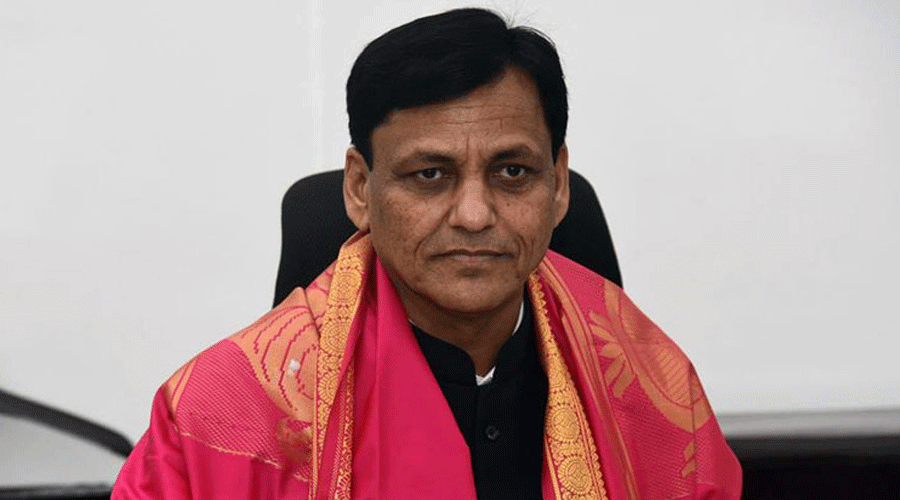 Nityanand Rai.
File photo
---
Patna
|
Published 09.04.22, 02:19 AM
|
---
Emperor Asoka's journey from conqueror to apostle is one of the most endearing and uplifting episodes of history. But the BJP has now sought to make him an ally in its vision of an Akhand Bharat (undivided India) straddling the country's neighbours.
At a programme in Patna to mark Asoka's birth anniversary on Friday, Nityanand Rai, minister of state for home at the Centre, asserted that the BJP aspired for a "Virat Bharat" (Greater India) akin to the empire of Mauryan ruler Asoka.
"The BJP wants a Virat Bharat like the area dominated by Emperor Asoka. We want to achieve the pre-1947 borders of India which now fall in other countries," Rai said. "We want India to become the epicentre of culture and commerce just like it used to be during Asoka's rule."
Asoka's empire stretched from present-day Afghanistan in the west to present-day Bangladesh in the east and included almost the whole of India and what is now Pakistan.
Rajya Sabha member and former Bihar deputy chief minister Sushil Kumar Modi said: "The talk about Akhand Bharat is coming up repeatedly in speeches here. We cannot assimilate Pakistan and Bangladesh now to achieve this because we do not want to attack others or grab their land. However, we can certainly constitute a Bharat Mahasangh."
He went on: "If European countries could come together to set up the European Union (EU) with common currency, passport and other facilities, India, Pakistan, Afghanistan, Nepal, Bhutan, Bangladesh, Sri Lanka, the Maldives and Myanmar can also come together to form a Bharat Mahasangh and give a stiff competition to the EU and the US."