BJD expels ex-minister Pradeep Panigrahi
The expulsion comes close on heels of the arrest of disgraced IFS officer Abhay Kant Pathak whose son Akash was to marry Panigrahi's daughter on December 11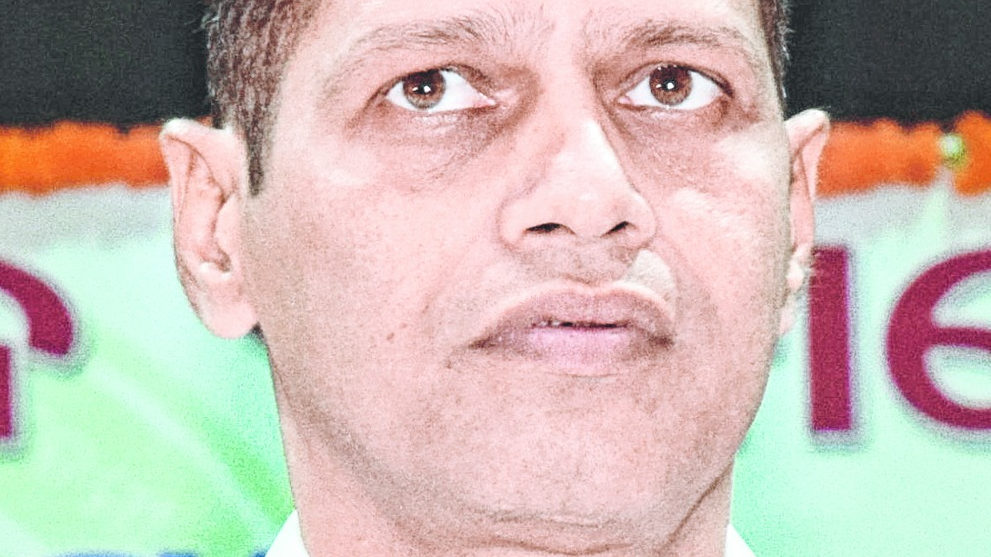 ---
---
Odisha chief minister and the Biju Janata Dal (BJD) chief Naveen Patnaik on Sunday expelled former minister and Gopalpur MLA Pradeep Panigrahi who has been critical of government's Covid management, from the party. He has been shown the door for his anti-people activities.
The expulsion comes close on heels of the arrest of disgraced IFS officer Abhay Kant Pathak whose son Akash was to marry Panigrahi's daughter on December 11. An advance booking amount of Rs 20 lakh had been paid to the Taj Lake Palace hotel, Udaipur in Rajasthan, for the marriage reception.
However, Panigrahi challenged the BJD leadership asking it to spell out the nature of the anti-people activities he has been accused of being involved in. "I have done all my duties sincerely. I even ensured the party's victory in 12 out of the 15 Assembly seats in undivided Ganjam district whose management I had been entrusted with. Chief minister has given me my political identity, made me an MLA and minister. I have nothing to say against the chief minister. But there is a deep conspiracy behind such a move," he said.
The former minister said: "There is no political voice in the governance. The journalists also fear to tell the truth."
His wife, Sujata said: "After serving the party for 20 years the allegation that my husband was involved in
anti-people activities has deeply hurt us. It should be clearly explained to the people and to us."
Sources said Panigrahi was unhappy with the vigilance raid on Pathak and subsequent arrest of the IFS officer and his son.
On his would be son-in-law Akash, Panigrahi said: "Akash was working in Romania but returned to Odisha to look after his ailing mother. He had secured the highest marks in GMAT in 2016 and later was recruited by the Tata Group."
Meanwhile, Tata Motors have also lodged a complaint with the Crime Branch against Akash for impersonating as MD (I-C) Tata Motors Passengers Division of Tata Motors, Pune and cheating unemployed youths by promising them jobs in Tata Motors.
BJD' Ganjam district unit president Ramesh Chandra Chaupatnaik told The Telegraph, "It would not have been possible for Akash to cheat young job aspirants without political patronage. He has accumulated huge properties. Panigrahi is involved in anti-people activities. It should be investigated."
The IFS officer has been accused of having acquired properties 435 times his known sources of income. About Rs 9.4 crore was found deposited in the sons' bank account. Pathak and his Akash were leading a lavish life and chartered planes during lockdown. Besides, luxury cars and flats, Pathak had a farm house in Pune.