Bhima Koregaon case: Supreme Court sets aside Delhi High Court order on Navlakha
Bench questioned his shifting from Tihar Jail in Delhi and said only Bombay HC has the jurisdiction to deal with the case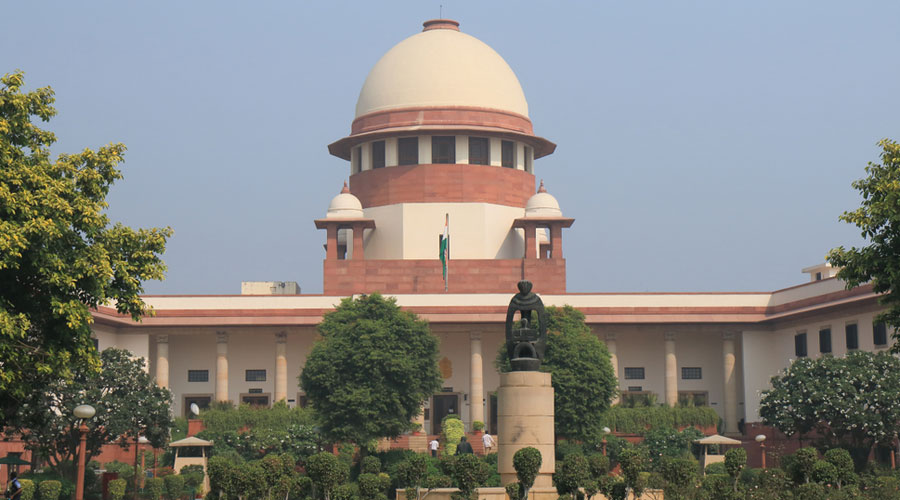 ---
---
The Supreme Court on Monday set aside a May 27 order of Delhi High Court, directing the National Investigation Agency (NIA) to produce all records on the Bhima Koregaon violence involving civil rights activist Gautam Navlakha, and said only Bombay High Court has the jurisdiction to deal with the case.
Allowing an appeal filed by the NIA, a bench headed by Justice Arun Mishra also expunged the remarks made by the single judge Justice A. Bhambhani questioning the NIA's "frantic hurry" in shifting Navlakha from Tihar Jail in Delhi to Mumbai.
"Since the respondent has been moved to Bombay, he is at liberty to apply before the competent court in Bombay. Thus, we set aside the impugned order, including the observations," the bench also comprising Justices Navin Sinha and Indira Banerjee said.
Navlakha had on April 14 surrendered before a court in Delhi and was remanded in judicial custody in Tihar jail after the top court on March 16 rejected his anticipatory bail petition.
While his plea for interim bail was pending before Delhi High Court, the NIA shifted him to Mumbai on May 25 on the grounds that cases under the Unlawful Activities (Prevention) Act (UAPA) and other IPC offences were pending against him in Maharashtra.
After Navlakha challenged the NIA's move, the single judge of Delhi High Court questioned the NIA's rush to move him to Mumbai when his interim bail plea was pending before it.
The NIA appealed against the high court order in the Supreme Court.
Appearing for the NIA, Solicitor General Tushar Mehta told the bench "….An unprecedented order was passed by Delhi High Court. He was given protection while in custody…. at the time of surrender, Delhi was under lockdown. Then he moved Delhi High Court."
Senior advocate Kapil Sibal, appearing for Navlakha, defended the high court order saying it had only sought case details from the NIA since his interim bail petition was pending, but was shifted to Mumbai from Delhi.
However, Mehta countered the argument saying Navlakha should have approached either the NIA court or Bombay High Court where the cases are pending against him.
Upon a plea by Mehta, the apex court on Monday also expunged the remarks made by Justice Bhambhani.
On June 2, the apex court had stayed Navlakha's bail proceedings before Delhi High Court.