Bankura administration launches online solution for industrialists
Officials say there are around 70 industries at the industrial park while at least 50 more are ready to start business in the district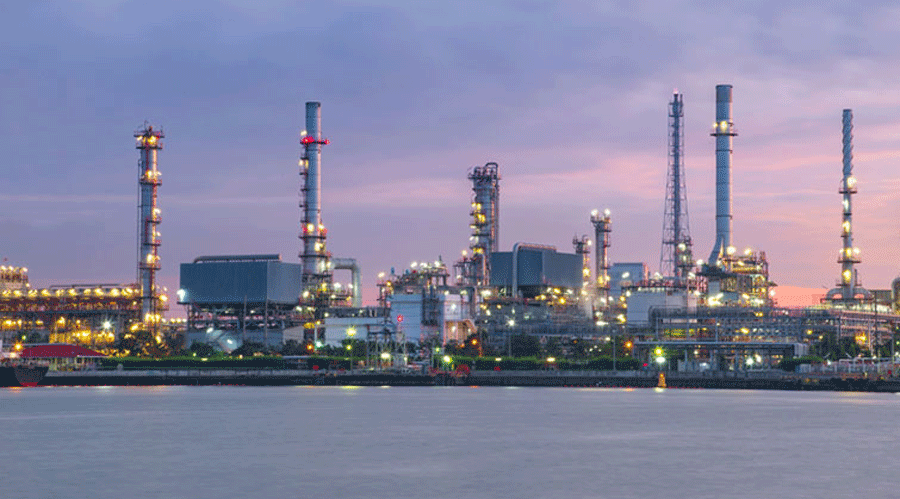 Sources said the BGPA became operational in 2012 as an authority to check the legality of using land for industries as well as individuals.
File photo
---
Calcutta
|
Published 02.07.22, 02:06 AM
|
---
The Bankura administration has launched a single-window online solution for industrialists and individuals who apply for land conversion or mutation in the district's industrial belt but face "harassment" over last-mile services such as depositing government fees or documentation.
Sources said Bankura — one of the four Jungle Mahal districts — had been attracting industrialists following multiple initiatives of the government that include setting up an industrial park spread across Barjora and Gangajalghati.
"There are already over 70 small- and medium-scale industries in these areas and the government has formed the Barjora-Gangajalghati Planning Authority (BGPA) to facilitate setting up of potential industries. Administrative delays in clearing offline applications were enough to discourage industrialists from investing in Bankura. The online one-window solution is definitely a good initiative," said a senior government official.
As per the norms, all entrepreneurs or individuals have to take a no-objection certificate from the BGPA to set up an industry or private establishment in the industrial park.
During her trip to Bankura last month, chief minister Mamata Banerjee had said she was hopeful about drawing investors to the district's industrial corridor in Barjora, Mejia and Gangajalghati. Bankura district magistrate Radhika K. Aiyar, along with other senior officials, on Thursday evening launched the online facility that will help businessmen complete due processes to set up industries through a single window.
"Earlier, industrialists used to face difficulties in completing the process as there was no single window. Applications filed online would take a lot of time to get cleared. Now, they can get it done on the online portal by sitting in the comfort of their homes," said Aiyar.
Officials said there were around 70 industries, including sponge iron factories, steel plants, paper mills and plastic item manufacturing units, at the industrial park while at least 50 more are ready to start business in Bankura.
Sources said the BGPA became operational in 2012 as an authority to check the legality of using land for industries as well as individuals. Local industrialists said that as the BGPA did not have an office, all the work used to be done from the district collectorate.
"As a result, we had to first furnish documents at the block development office and from there the papers used to come to the district headquarters. It took a long time for files to move from one place to another. The online platform will help us get work done from one place," said Prabir Sarkar, a joint secretary of the Bankura Chamber of Commerce.
"A major hurdle has been resolved as the BGPA has been empowered to give online clearance to industrial proposals. We think it is a relief for people like us who want to promote industries in the belt," Sarkar added.