Ayodhya security prod
The Supreme Court is expected to pronounce its judgment on the Ayodhya land case by next week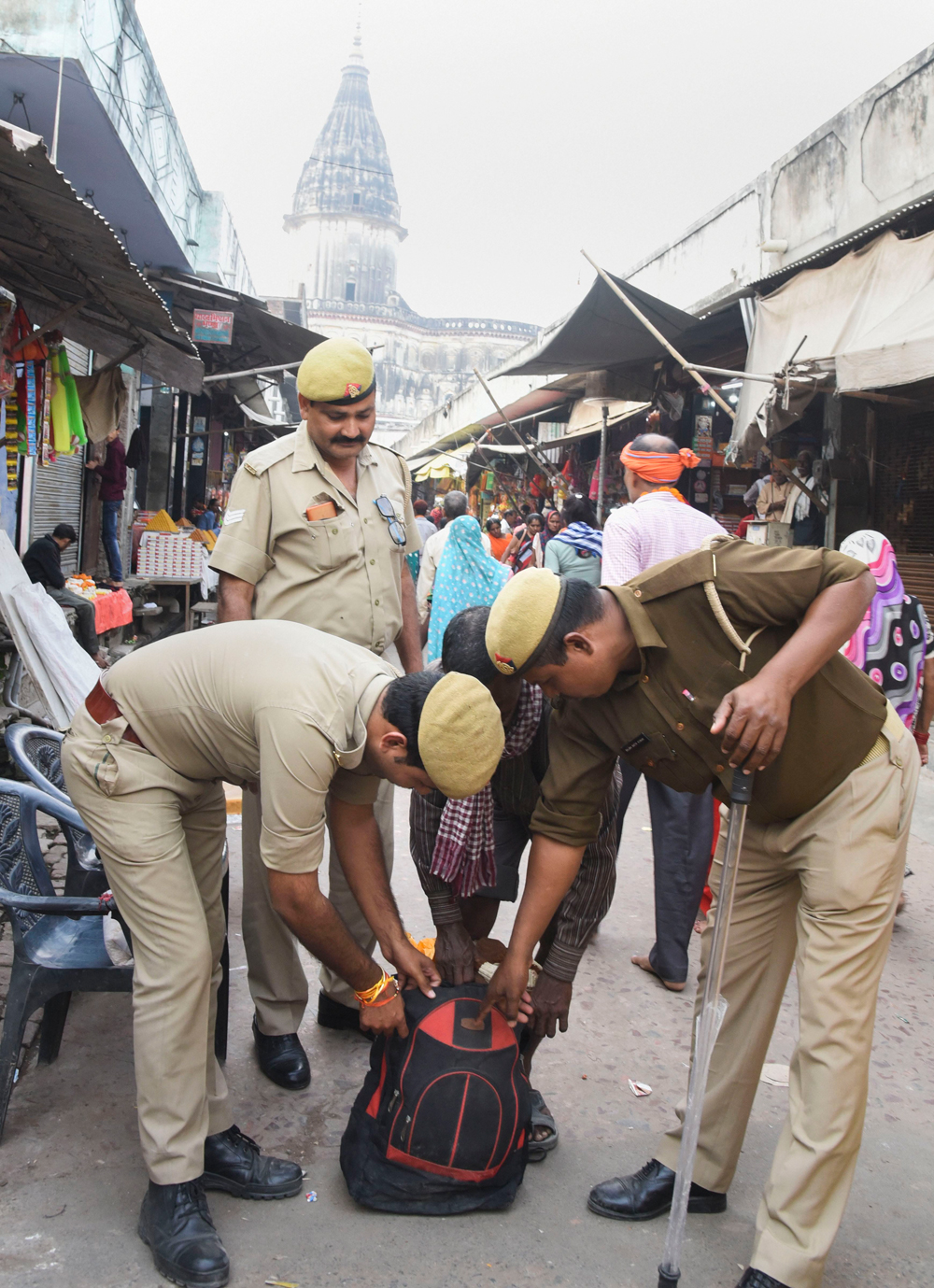 ---
---
The Union home ministry has asked all the states, especially Uttar Pradesh, to tighten overall security with the Supreme Court expected to pronounce its judgment on the Ayodhya land case by next week.
"As a precaution, about 40 companies (4,000 personnel) of paramilitary forces have been sent to Uttar Pradesh. The ministry has asked all the states to ensure law and order and prevent a flare-up," a ministry spokesperson said.
"This is a routine exercise to alert states in advance and ensure adequate preparation."
Sources said intelligence reports had hinted at possible violence or mischief whichever way the judgment went.
Jamiat Ulama-i-Hind president Arshad Madani said that though he believed the Babri Masjid would continue to be a mosque under Islamic laws whatever the court verdict, the community was willing to accept the apex court's decision.
"We did not take to the streets but chose to fight a legal battle…. We have said it a thousand times that the country, the law and the Supreme Court is ours. We will accept the verdict," he said.
The railway police on Thursday issued a seven-page advisory to all its zones, providing them with a slew of directions on security preparedness at platforms, stations and other places ahead of the verdict, a PTI report said.
The Railway Protection Force, whose personnel escort trains, has cancelled all leave.
The impending verdict has prompted the Vishwa Hindu Parishad to stop, for the first time since 1990, the stonework for the construction of a Ram temple in Ayodhya, PTI reported. All the artisans involved in the work have returned home, VHP spokesperson Sharad Sharma said.