Assembly Polls 2021: How politicians are spending time after a gruelling schedule
A sneak peek into the post-election schedule of leaders from down south and north east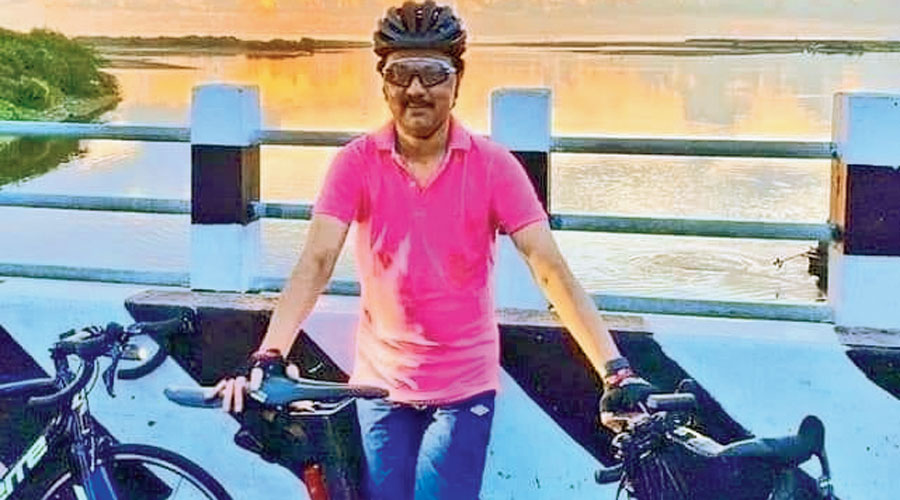 ---
Bangalore
|
Published 24.04.21, 02:01 AM
|
---
Some are vacationing, some are tending to their fish and domestic animals while a few others have already begun ring-fencing their colleagues from possible poaching attempts.
With electronic voting machines to be unlocked on May 2 to decide the fate of political parties in five states, the wait can be nerve-wracking for most politicians. While some have opted for a short break, others have begun preparing the ground.
Leaders of Assam's Congress-led 10-party Opposition alliance are having to contend with a perceived threat posed by the ruling BJP to poach their candidates or manipulate the results.
So much so that the All India United Democratic Front (AIUDF) and the Bodoland People's Front (BPF) had flown their candidates to Jaipur and Raipur in Congress-ruled Rajasthan and Chhattisgarh soon after the keenly contested three-phase polls ended on April 6.
The two parties have not officially revealed the reasons for the outings but Congress insiders said they had been fearing horse-trading by the BJP. The ruling party has dubbed the trips "drama", claiming it was sure to win the elections fair and square.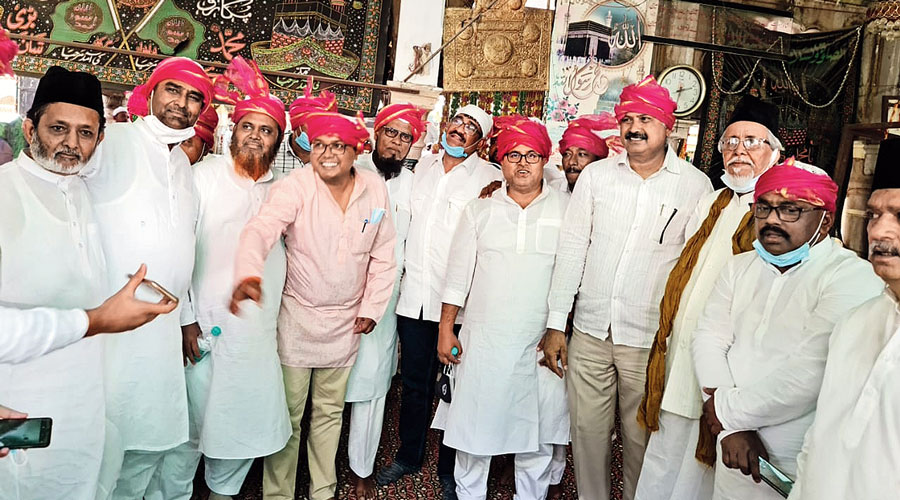 "Usually, candidates and leaders take a break after the polls. They also need some time to unwind with families and friends, but this time everything has become so election-related, even our vacation. Our candidates visited Ajmer Sharif and other tourist destinations during the trip. Two Congress leaders were also with us," an AIUDF insider said after their return on Friday.
The source said the stay was cut short because of the surge in Covid cases.
Senior Congress leader and Lok Sabha MP Pradyut Bordoloi undertook a short trip to Sohra (Cherrapunjee), a popular retreat and tourist destination in neighbouring Meghalaya. But that too turned out to be work-related.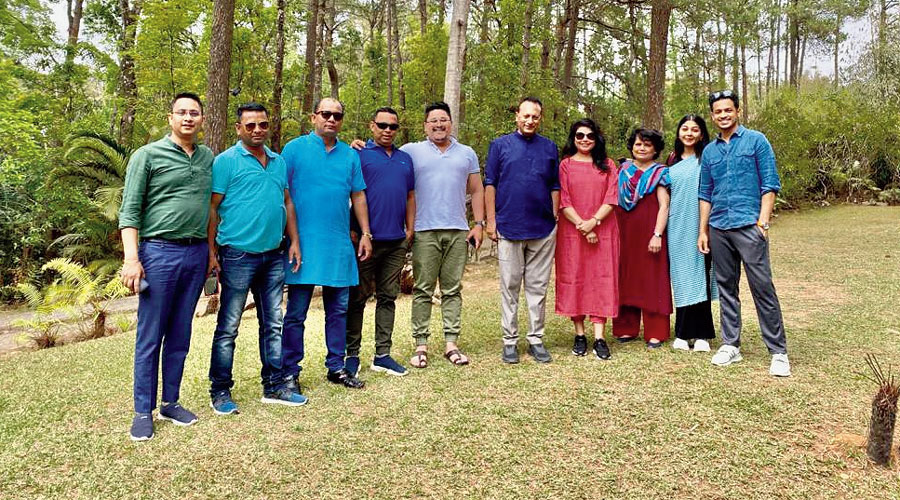 "My team accompanied me during my yatra criss-crossing the state from mid-February. (After the polls) we visited Cherrapunjee for two days. This was my way of expressing my gratitude for their support and cooperation. Now we are coordinating with all our candidates, doing the post-mortem, tying up loose ends for counting day — knowing fully well that the BJP can go to any extent. We are fortifying ourselves against any attempt they might make to hijack the democratic mandate..... We are trying to keep the morale high," Bordoloi told The Telegraph.
Some BJP leaders have undertaken trips to Puri, among other places, according to state unit core committee member Vijay Gupta. "Some of them have visited shrines, which is usually the case after every election. But by and large our people are in the state because of Covid-19 and Bihu," he told this newspaper.
Months of pre-poll preparations and a gruelling campaign later, DMK leader M.K. Stalin of Tamil Nadu left with his family for the hill-station of Kodaikanal near Madurai for a brief vacation on April 16. His first break in three months of hectic electioneering, Stalin is expected to return to Chennai on April 19.
A day after the April 6 polls, Stalin had met political strategist Prashant Kishor of I-PAC. Kishor and his team briefed Stalin on how the polls were likely to go.
The briefing cheered up Stalin, the younger son of DMK patriarch M. Karunanidhi, sources close to him told this newspaper.
Stalin, who recently got his second Covid-19 vaccine shot, doesn't leave fitness to chance. He is back to his hour-long early morning yoga routine. Soon after the election, he revived his thrice-weekly cycling trips. According to a source close to him, Stalin cycles 25km every time he ventures out in Chennai.
Film actor-turned-politician and founder of the Makkal Neethi Maiyam (MNM), Kamal Haasan, who took on the national president of the BJP's Mahila Morcha, Vanathi Srinivasan, in Coimbatore South, is staying put
in the city while his fans want him to shoot for his latest film Vikram.
After his intensive campaign that took him to all 14 districts in as many days, Kerala chief minister Pinarayi Vijayan and his predecessor Oommen Chandy of the Congress tested positive for Covid-19 the same day. While Vijayan has since recovered and moved to home quarantine, Chandy is still in hospital.
A workaholic, Vijayan was forced to stay off work while at the hospital. "He has resumed his regular work to some extent after returning home," an aide of the chief minister told this newspaper.
The national general secretary of the Indian Union Muslim League, P.K. Kunhalikutty, 70, continues with his "regular routine" — prayers, exercise, light diet, meeting people and spending time in his garden. Having started fasting during Ramazan, Kunhalikutty who returned to state politics after resigning from the Lok Sabha to contest from Vengara in Malappuram, didn't have to tweak his activities too much.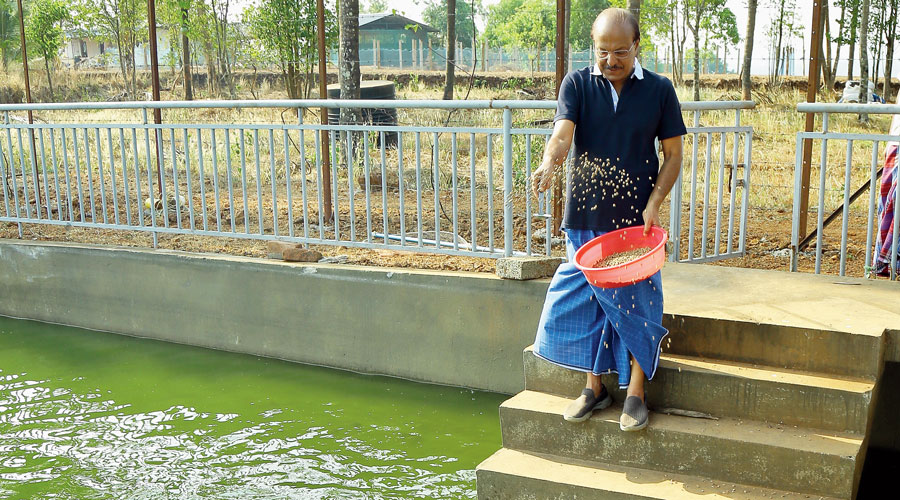 "There is no major change in his post-poll daily schedule since he continues to wake up at 4.30am, do his namaz, walk in the courtyard, have black tea and read newspapers before breakfast," said an aide.
The time around sunset each day is reserved for tending to the fish in his pond, and his goats and chicken. "Like every Ramazan, he is readying 10,000 dry ration kits to be distributed among the poor," the aide said.
One of the most-discussed new arrivals in the BJP, "Metroman" E. Sreedharan, preferred to keep his post-poll activities private. "I am not interested in revealing these matters," he told this newspaper.
An aide said the technocrat was "not yet a politician" and hence "doesn't talk like one".