Arun Shourie in hospital with brain injury
'Due to the fall, there is an internal injury and swelling in the brain and he is currently in the ICU'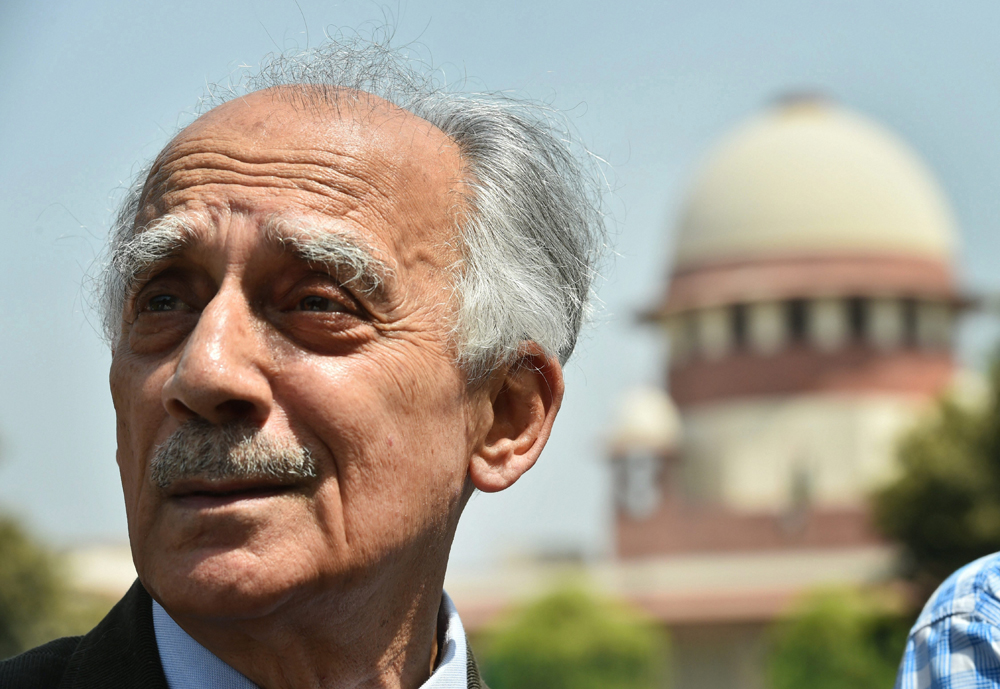 ---
|
Pune
|
Published 02.12.19, 08:44 PM
---
Former Union minister Arun Shourie suffered a brain injury after he fainted and fell while taking a walk near his home at Lavasa in Pune on Sunday night.
Shourie, 78, has been hospitalised in Pune, a doctor said on Monday.
"As it was a free fall, he received an injury to the back of his head. He was initially rushed to a hospital in Hinjewadi (on Pune's outskirts) and shifted to Ruby Hall Clinic late on Sunday night," said the hospital's neurosurgeon, Dr Sachin Gandhi, who is treating the former BJP politician.
"Due to the fall, there is an internal injury and swelling in the brain and he is currently in the ICU," Dr Gandhi said.
"He is, however, completely stable, responding (to treatment) and taking food. As of now there is no abnormality because of the injury."
Dr Gandhi said Shourie had "cerebral concussion with brain haemorrhage (bleeding in the brain)".
"In CT (computed tomography) and MRI (magnetic resonance imaging) scans, the bleeding and swelling inside his head are visible but he is improving," he said.