All is well in Kashmir? Numbers don't say so
In a written reply, junior home minister Nityanand Rai told the Lok Sabha that 37 civilians were killed and 61 injured in 2020 in Jammu and Kashmir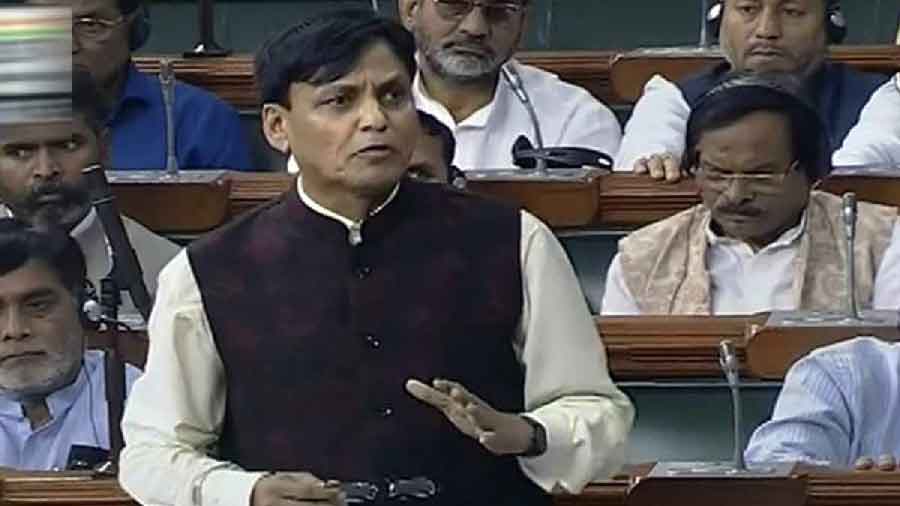 ---
New Delhi
|
Published 08.02.23, 03:05 AM
|
---
As many as 115 civilians and 135 security personnel have been killed in militant attacks in Jammu and Kashmir from January 2020 to January 2023, the Union home ministry informed Parliament on Tuesday, the high casualty rate flying in the face of the Narendra Modi government's "all-is-well" narrative.
The cumulative toll between 2011 and 2013, the three years before the Modi government came to power in 2014, was 57 civilians and 124 soldiers. 
In a written reply, junior home minister Nityanand Rai told the Lok Sabha that 37 civilians were killed and 61 injured in 2020 in Jammu and Kashmir, while 62 security personnel were killed and 106 injured in the same year.
According to the minister, the year 2021 witnessed 41 civilian killings and 75 injuries, while 42 security personnel lost their lives and 117 were injured.
In 2022, 30 civilian casualties and 134 injuries were reported, while 31 security forces personnel were killed and 87 injured.
This year till January31, the minister said, seven civilians have been killed and 23 have suffered injuries. There have been no reported instances of casualties or injuries among security forces. 
The recent targeted killings of Kashmiri Pandits have triggered demands from the community to be relocated to Jammu.
Government sources said the Union home ministry was averse to the relocation of Kashmiri Pandits to Jammu as such a drive would be seen as a setback to the government's claims of normality in Kashmir since the abrogation of its special status under Article 370.
Scores of Kashmiri Pandits, rehabilitated in Kashmir under a Prime Minister's package in 2012, have been demanding that they be shifted to Jammu.
Around 6,000 Pandit employees are boycotting office. Many have fled to Jammu.