Boards that gave artisans a voice scrapped
Handloom and handicrafts panels dissolved in quest for 'leaner' govt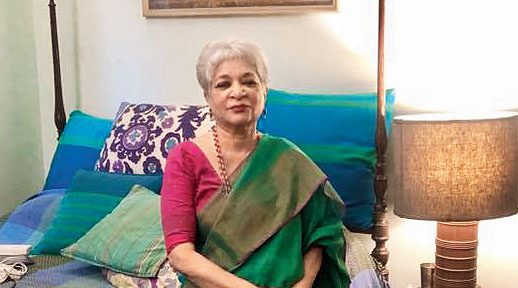 ---
New Delhi
|
Published 08.08.20, 03:20 AM
|
---
The Union textiles ministry has wound up two advisory panels that were the main forums where artisans could influence central policies but which had fallen into inertia for more than a decade.
The All India Handloom Board and the All India Handicrafts Board were dissolved by the development commissioners for these sectors on July 27 and August 3, respectively.
Both gazette notifications cited the same reason: "...In consonance with the Government of India vision of 'Minimum Government and Maximum Governance', a leaner government machinery and the need for systematic rationalisation of government bodies…."
In a Facebook post on Wednesday, Laila Tyabji, chairperson of Dastkar, a handicrafts consultancy and marketing NGO, said: "All these years on, it remained the one official forum, however watered down, where the voices and views of weavers and craftspeople could be expressed directly. One place where representatives of the sector were present in considerable numbers, and were actually empowered to advise the government in policy and sectorial (sic) spending…."
She added: "The spaces where people themselves can interact directly with government, or be part of their own governance, are certainly becoming leaner and increasingly few in number. It is worrying…. We will miss that wealth of collective wisdom at a time when craftspeople and the sector are struggling for survival and imaginative solutions."
A Handloom Board had first been set up in 1945 and functioned until 1947. The Handicrafts Board was set up in 1952 by freedom fighter Kamaladevi Chattopadhyay. Separate boards for handicrafts and handloom, and the Khadi and Village Industries Commission (started in 1957 and now under the ministry of micro, small and medium enterprises) emerged from this body. The latest avatar of the handloom board came up in 1992.
In a Mann Ki Baat episode in 2018, Prime Minister Narendra Modi had claimed that the boards for handloom, handicrafts, khadi and village industries were set up during Jana Sangh leader Syama Prasad Mookerjee's tenure as industries minister. However, Mookerjee was in office only until 1950. During his tenure a Handloom Standing Committee with a handloom development fund of Rs 10 lakh was set up.
Besides official members including the textiles minister, bureaucrats from the ministry and state government nominees, the boards include artisans and entrepreneurs from the sector.
These boards' goal was to provide policy inputs for promoting, developing and marketing these crafts and for coordinating the efforts of the various government agencies. Development commissioners were appointed for these tasks since the 1980s.
The last notifications put up on the textiles ministry website relating to the two dissolved boards show that the term of the 121-member handloom board expired in 2018 and that of the 65-member handicrafts board in 2015. They had since then been vacant.
The ministry's annual reports over the last decade do not mention any significant work done by these boards.
The ministry did not respond to queries on whether other boards, such as those for khadi and powerlooms, may also be scrapped.
Jaya Jaitly, politician and veteran handicrafts activist, was a member of these boards several times and was most recently part of the Working Group on Handicrafts for the 12th Plan.
She told this newspaper that after Chattopadhyay and her successor Pupul Jayakar, ministers became ex-officio chairpersons of these boards, which became avenues for accommodating people of influence.
"They became utterly useless. Senior craftspeople demanded Padma awards during meetings. That was not the purpose of the boards," Jaitly, founder president of the NGO Dastakari Haat Samiti, said.
"Well-meaning members of cooperatives, designers and so on would give very divergent viewpoints. Nothing concrete came out if it. Bureaucrats did the policy-making and the boards were considered a nuisance."
The need, Jaitly said, was for an industry body for artisans. "We need to have artisans, federations, panchayats, movements, trade unions and NGOs to form such a body for artisans. Craftspeople have been voiceless but there are now representatives of the community who can speak for their betterment.… That did not happen in the boards for 30 years, so there is no point trying to beat them into shape now."