After Kathua rape judgment, BJP goes into a shell
Many BJP leaders from Jammu are active on social media but preferred to ignore the verdict in the high-profile case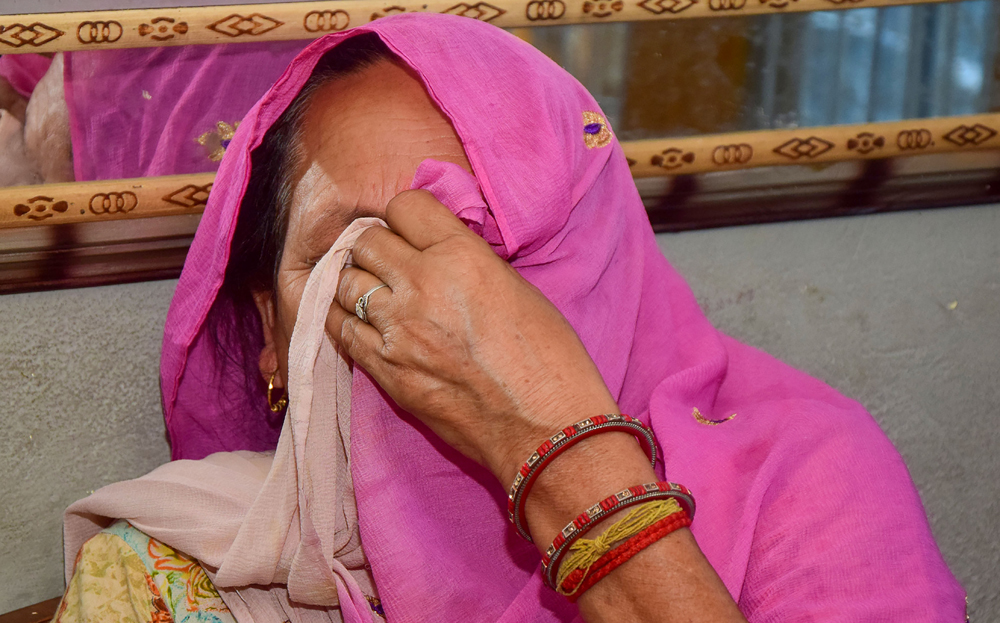 ---
Srinagar
|
Published 11.06.19, 12:54 AM
|
---
Several BJP leaders had last year openly rallied behind the suspects arrested over the rape and murder of an eight-year-old girl in Kathua, Jammu.
On Monday, the state BJP leadership seemed to have gone into a shell as a court in Pathankot, Punjab, held six of the accused guilty of rape, murder and destruction of evidence and awarded life terms to three of them.
Many BJP leaders from Jammu are active on social media but preferred to ignore the verdict in the high-profile case.
The crime had polarised the state as the girl was Muslim and the accused Hindu. Thousands carrying the national flag had hit Kathua's streets after the accused were arrested, alleging communal bias on the police's part.
BJP leaders including minister Chowdhary Lal Singh and Chander Prakash Ganga had participated in a rally in support of the accused. The state BJP had rejected the police probe and demanded a CBI inquiry, which chief minister Mehbooba Mufti refused to order.
The polarisation over the crime is believed to have helped drive a wedge between the People's Democratic Party and the BJP, which months later withdrew support to the government.
Ahfad-ul-Mujtaba, head of the state police's crime branch, told The Telegraph the verdict had vindicated the force.
The state BJP's official Twitter handle did not react to the verdict although it posted tweets on other subjects and re-tweeted messages from Prime Minister Narendra Modi and home minister Amit Shah.
"Zyesht Ashtami hund chu tohe saarni Mubarak! Lassiv te phalliv (Greetings to you all on Zyesht Ashtami. Live long and enjoy)," Modi said in one of the tweets, written in Kashmiri, to Kashmiri Pandits on one of their principal festivals.
Jitendra Singh, the powerful minister of state in the PMO who won from the Udhampur parliamentary seat in Jammu, did not take this newspaper's call. Silent on the verdict, he tweeted excitedly about his meeting with President Ram Nath Kovind at the Rashtrapati Bhavan.
Nor would state BJP chief Ravinder Raina take this newspaper's call or tweet about the verdict. His last tweet, posted on Saturday, claimed: "Like a soldier I will keep on doing my duty. What Come May (sic)… Jai Hind."
He was reacting to a news report claiming he was on the Hizbul Mujahideen's hit list.
Jitendra had been among the first senior BJP politicians to endorse the Kathua agitators' call for a CBI probe. He was seen in a picture with members of the Hindu Ekta Manch, floated in Jammu to fight for the accused.
Manch president Kant Kumar, expelled by the Congress for leading the agitation, on Monday reiterated "what we have been saying all along".
"We maintain that they (the convicts) are all innocent. We will appeal in the high court," Kumar said.