After Delhi Assembly Elections, AAP keeps its faith in Hanuman
AAP legislator will organise monthly recitals of Ramayana's fifth book in his constituency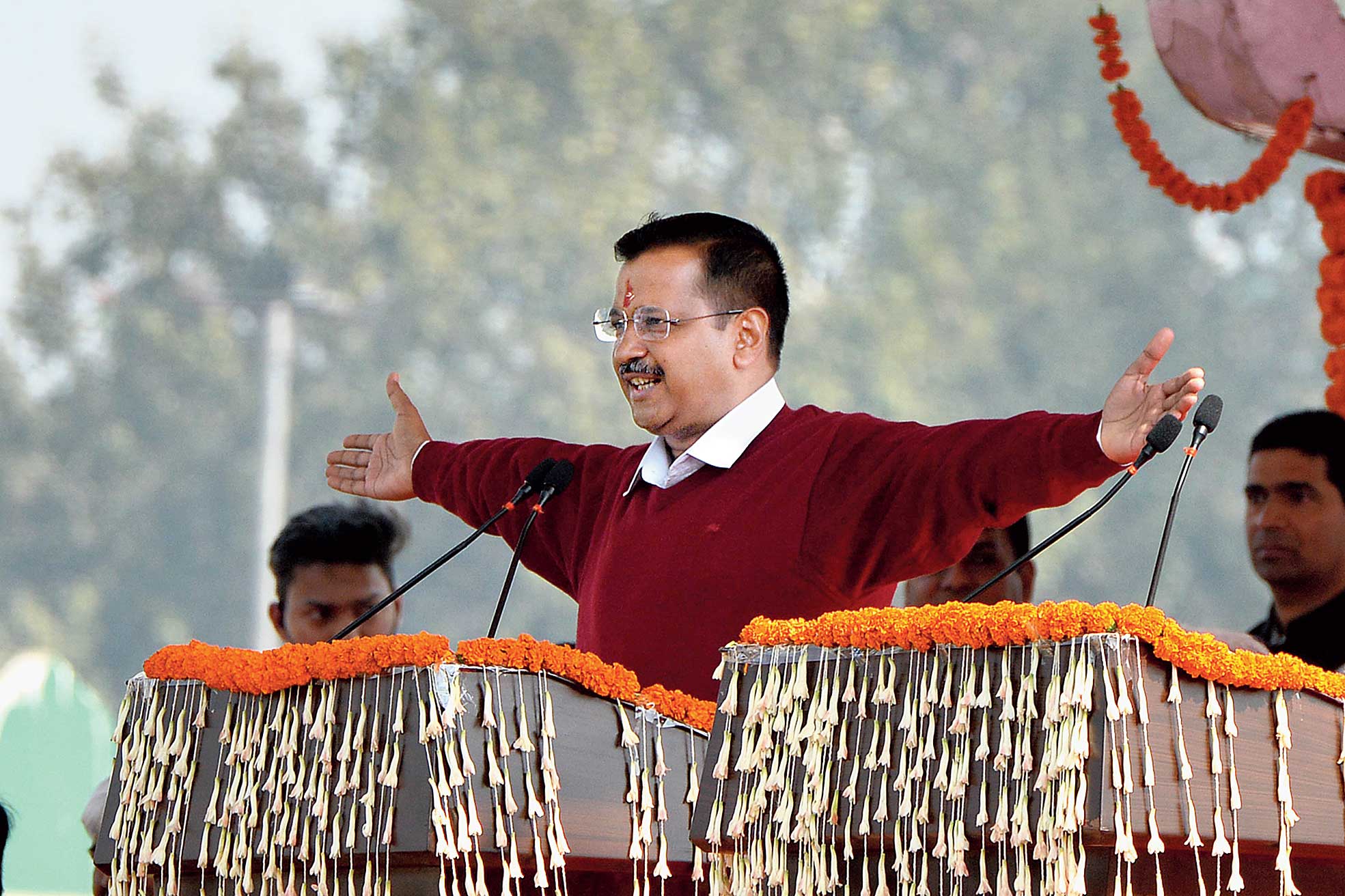 ---
---
The Aam Aadmi Party's public awakening to Hanuman has outlived the Delhi elections.
An AAP legislator who is also the secretary of the party's Delhi unit has announced that he will organise monthly recitals of the Sundara Kanda in his constituency. The Sundara Kanda is the fifth of the seven books of Valmiki's Ramayana and the only one in which Hanuman is the protagonist.
MLA Saurabh Bharadwaj's move comes after Delhi chief minister and AAP chief Arvind Kejriwal made a spectacle of his religiosity for Hanuman — a popular deity, especially among the backward classes of north India — before the Delhi polls in an apparent attempt to counter the BJP's narrative of projecting the AAP as anti-Hindu for its opposition to the Citizenship (Amendment) Act.
Kejriwal had visited a Hanuman temple on the day of filing his nomination and after winning the election, and had thanked the monkey god for his victory. He had also recited the Hanuman Chalisa on TV.
"The day the election results were being declared, I had tweeted that every Tuesday we will remind people that Hanumanji should not be mocked, and we will take Hanumanji's blessings on the first Tuesday of every month, and organise recitals of the Sundara Kanda in different areas," Bharadwaj told the BBC. "I am doing this as an MLA. Many of our MLAs and volunteers want to do this. The party can never makes rules or diktats on something related to religiosity."
An AAP source said there was a debate in the party over how the BJP could be kept in check after the new citizenship matrix was introduced and that besides organisation building, the party would also need to project itself as pro-Hindu to avoid alienating voters.
Bharadwaj said he would welcome state support for the readings, although the monthly sessions have already been booked till December and sponsors have come forward. He did not respond to calls and a message from this newspaper.
Bharadwaj tweeted: "BJP/Congress leaders may be fuming but people irrespective of their political views are happy to be part of Sundar Kand Paath. It's so positive !!"
The MLA had earlier told NDTV that on poll day AAP cadres had raised slogans of "Jai Bajrang Bali" — a praise of Lord Hanuman — to counter the BJP's chants of "Jai Shri Ram" near voting locations.
BJP state president Manoj Tiwari had called Kejriwal a "fake Hindu" for garlanding Hanuman without washing his hands after removing his footwear outside a temple. The AAP had responded with a campaign against the BJP for "insulting" Hanuman devotees.
Kejriwal's former media adviser Nagendar Sharma tweeted earlier on Tuesday: "Disappointed to see a competent legislator with progressive outlook fall into the fallacious trap of trying to outdo BJP in its game." He later deleted the tweet.
The AAP defended Bharadwaj despite criticism. The party's joint secretary, Akshay Marathe, tweeted: "Saurabh Bharadwaj is your MLA, and accountable to you to the extent of his public work and how he uses his MLA LAD funds. The objection to his religiosity is in poor taste and reeks of entitlement. He is exercising a fundamental right guaranteed to him by the Constitution."
Madhya Pradesh chief minister and Congress veteran Kamal Nath held a Sundara Kanda recital in Bhopal's Minto Hall to mark Martyrs' Day on Mahatma Gandhi's death anniversary.