A few Individuals and groups on CJI Gogoi's lips
CJI flags 'reckless behaviour'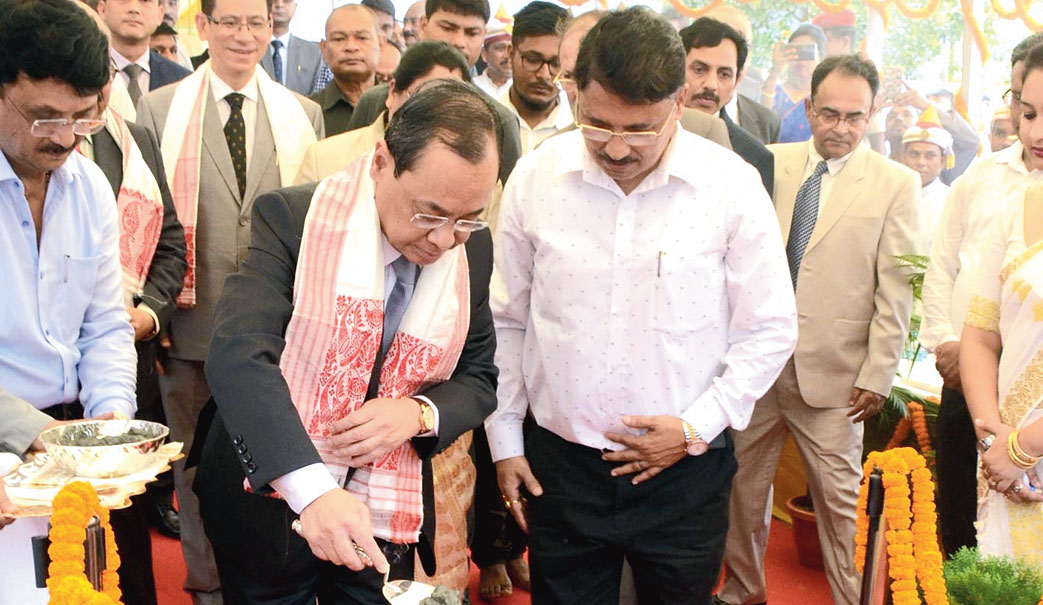 ---
|
Guwahati
|
Published 04.08.19, 09:22 PM
---
Chief Justice of India Ranjan Gogoi on Sunday expressed concern at the "belligerent and reckless behaviour" exhibited by a few individuals and some groups.
The Chief Justice did not name any group or individual.
"It is unfortunate that the present times are witnessing belligerent and reckless behaviour by a few individuals and some groups," Justice Gogoi said while laying the foundation stone for an auditorium for Gauhati High Court here.
He hoped that these incidents would turn out to be exceptions and that the "strong traditions and ethos of judicial institutions" would help the stakeholders be resilient and "overcome the belligerence" of such "wayward constituents".
Gogoi said it was important for each stakeholder functioning in a court complex "to learn and accept" that the institutional traditions and practices are the "greatest gifts" they inherit in their respective journeys.
The Chief Justice said that of the around 90 lakh civil cases in the country, over 20 lakh are pending at the summoning stage. Of the 2.1 crore criminal cases, over 1 crore are pending at the summoning stage.
About 45,000 criminal cases are about petty offences that can be disposed of summarily. "Get off these cases, finish them," he said.
"In India, we have a little over a thousand 50-year-old cases and about 2 lakh 25-year-old cases. In Assam and the other Northeast states, there is no case older than 50 years. But there are 106 cases which are 25 years old," Gogoi said.
Gogoi said it was imperative that all stakeholders, including judges and judicial officers, strive endlessly to learn, understand and acknowledge the sensitivities of the diverse cultural tradition as well as the practices which may be unique to this particular area.
He reminded the judicial fraternity of the importance of their behavioural aspects. He said the conduct, behaviour and ways of interaction of every judge and every judicial office and staff member symbolises and signifies the way Indian judiciary serves the aspiration of the people of the country.
"Today, I am compelled to assert that judges and judicial officers must remember that public faith and confidence on which the institution lives and survives is largely built upon the basis of orders and judgments passes by us. It is through such orders and judgments that the public judges us," he said.
Gogoi said with the Supreme Court taking up the responsibility of filling up of 6,000 vacant posts of trial judges, 4,000 had been filled up.