A career in Cyber security can give 100% financial growth early on in your career, says Mr. Kaushik Ray
Co-Founder and COO of WhizHack Technologies in an Interview with The Telegraph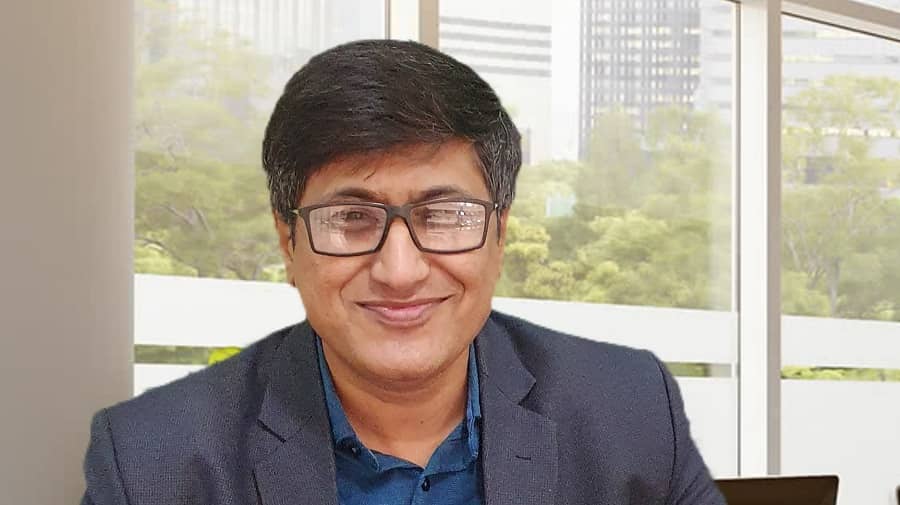 ---
Published 26.06.21, 06:51 PM
|
---
Q1. Cyber security training is quickly replacing coding as a career choice within technology. What the last decade was to coding perhaps this decade will do the same for cyber security. How and why did this tectonic shift come by?
A. Covid19 led to massive digital adoption starting 2020. This led to an explosion in cybercrime and cyber-attack. Cyber security thus became an absolute necessity for any enterprise, private or Govt, in protecting their digital infrastructure. This has led to huge demand-supply gap in cyber security experts leading to unprecedented salary growth and freelancing opportunities unlike coding which has experienced regular growth in largely IT companies.
Q2. What are the major gaps in cyber security training segment in India? What sets WhizHack Technologies apart?
A. We realized there is hardly any standardization in cyber security trainings and hundreds of mom-and-pop training centers have sprung up to cater to the rising demand. Problem is gullible students subscribe to these courses with little or no employment prospects as these courses are largely theoretical with no industry connect. Most courses are taught using open-source tools whereas employers seek hands on skills of commercial tools with standardised certifications that are valued in India & abroad
Coming to the next part of your question, we are 3 co-founders who collectively have over 90 years of collective experience building technologies, complex trainings and running new age technologies at large scale. We realized that for a developing country like India to overcome menace of rising cyber-crimes and organized attacks, the most important thing is to build a complete ecosystem to manage cyber security. WhizHack is India's 1st vertically integrated cyber security organization developing advance surveillance systems, managing security services and training next generation of workforce for a secured cyber ecosystem.
Q3. What sort of job profiles do you prepare your students for and what kind of average compensation can they expect in the market?
A. We prepare our students for a variety of positions that are in-demand and meet their new skillset. These budding Cyber Security professionals can look at positions that include Cyber Forensics Analyst, Network Operations Specialist, Cyber Analyst, Cyber Incident Responder, and Cyber Infrastructure Support Specialist. Average starting salaries are Rs. 5 lakhs per annum for freshers and Rs. 8 lakhs and above with experience. Most importantly, they get into core cyber security jobs which propel them to grow their professional and financial growth by over 100% in the next few years.
Q4. How can budding cyber security experts equip themselves to fight competition and thrive in a dynamic industry as this?
A. As per Michael Page, India is expected to have over 1.5 million unfulfilled job vacancies in cybersecurity by 2025, the second highest in the APAC Region after China. According to Indeed, the average annual salary for the position of a security specialist in India is ₹889,265. Job seekers in the age group of 25 to 29 accounted for most searches for roles in cybersecurity, followed by those in the age group of 20 to 24 and 30 to 34.
Cyber security thus offers huge possibilities for professional success. However, this is a field where knowledge needs to be constantly upgraded, religiously track the latest technology developments used by cyber criminals in India and abroad, actively participate and contribute in cyber defense communities and leverage strong mentors (knowledge+industry) who can easily give you a head start of several years.
Q5. How does a dual certification programme at WhizHack help students seeking a career in Cyber defense?
A. The IIT Jodhpur TISC WhizHack, powered by Cybint, Israel is India's first and only Dual Certificate program in Advanced Cyber Defense. The programme is unprecedented in its scale and depth of knowledge development and empowerment. This a 6-month part time course and prepares students to enter the cyber security industry as a specialist. It has the advantages of blended training- live mentoring by IIT Jodhpur faculty and 50% hands on training in personalized cloud based Israeli labs with latest cyber defense techniques.  This course is aligned with National Initiative for Cybersecurity Education (NICE), the Cybersecurity Workforce Framework in the US and CompTIA Security+ Course that helps graduates work in different parts of the World. The icing on the cake is access to commercial projects during training and a one-year extended access to Israeli labs with latest commercial tools for easy hiring by top employers.
Course information on:-
iitj@whizhack.com or 8447223249