8-year fight clears mom's name
Daughter who didn't give up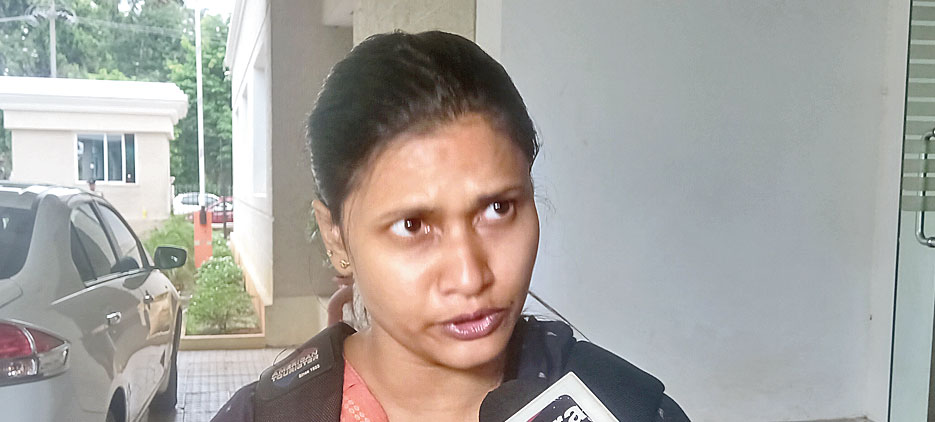 ---
---
Jawaharlal Nehru University student Bijayani Mishra's eight-year battle to prove that her mother had not eloped but was murdered has finally ended.
Police have not only arrested the man the research scholar had suspected but also found what could be her mother Jayashree's decomposed remains.
"For the past eight years I have struggled to prove that my mother was murdered. There was talk that my mother had eloped with someone and it hurt us," Bijayani, who is doing her doctorate in sociology, told The Telegraph on Sunday.
The Sambalpur resident had come to Bhubaneswar where she met Odisha police chief R.P. Sharma to urge him to speed up the prosecution.
On July 19, the police had arrested Basant Panda, a grocer who also deals in fertilisers and had taken a loan of Rs 2 lakh from Jayashree.
On July 25, the police dug out what could be Jayashree's skeletal remains from the outskirts of Badasinghari, Panda's village, about 22km from Sambalpur town. "I cried when the remains of my mother's skull were dug out," Bijayani said.
Arun Bothra, IG, crime branch, congratulated Bijayani for her determined fight for justice.
The case goes back to 2011 when Sambalpur town police filed a general diary saying Jayashree, a widow with two daughters and a son, was missing.
Jayashree had disappeared on October 13 that year after stepping out to distribute invitation cards for the wedding of her elder daughter, Bijayani's sister.
Every time the family met the police, they came back with the assurance that an investigation was on. "Even the local police said she had eloped with someone," Bijayani said.
"From the beginning, I suspected Basant Panda, a local businessman who used to come to our house and had taken money from us. I had a hunch that Panda had murdered my mother as she had started asking him to return the money. I told the police but they did not investigate this."
There was no documentary proof that Jayashree had lent the amount to Panda.
The years passed. Bijayani left for Hyderabad for higher studies before joining JNU as a research scholar.
"While studying in JNU, I decided to pursue the case in a systematic manner. I wrote to senior police officers in Sambalpur how the accused was regularly visiting his village. I filed an RTI application but did not get any information on the status of the case," she said.
"Later, I filed a petition before the (Odisha) DGP on July 17. DGP Sharma ordered the Sambalpur police to reopen the case. The accused was caught two days later and the remains were found on July 25."
The skull has been sent to a forensic lab for DNA tests.