20000 more border guards
Sources said the BSF had already started sealing segments of the border with Bangladesh and Pakistan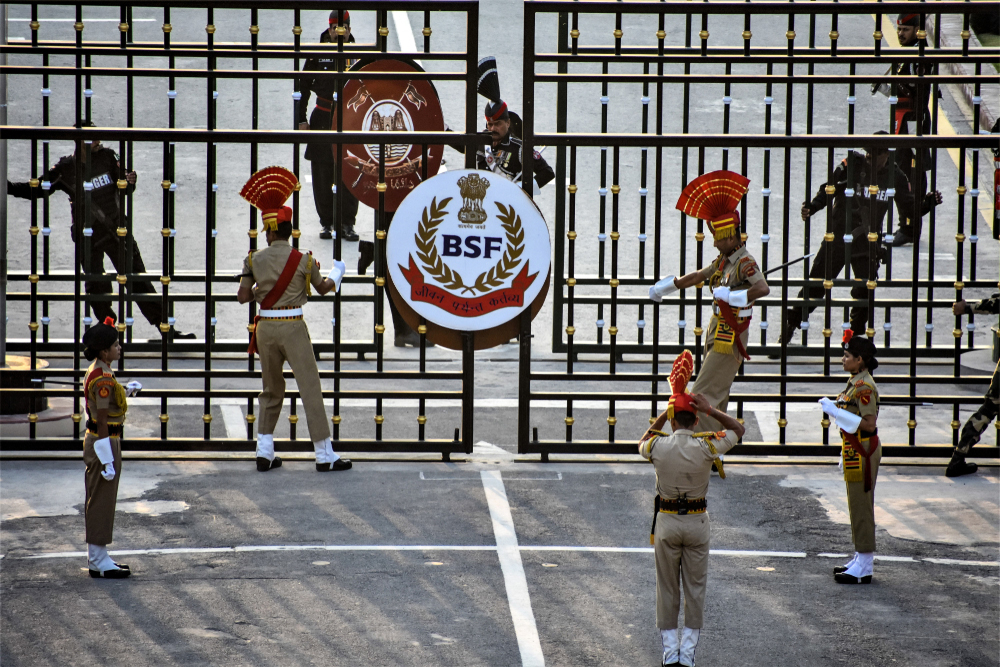 ---
New Delhi
|
Published 30.10.19, 08:19 PM
|
---
The government has decided to raise 10 more battalions each of the Border Security Force and the Indo-Tibetan Border Police to fortify the borders with Pakistan and China following heightened tension along the two frontiers, sources in the Union home ministry said.
The BSF guards the borders with Pakistan and Bangladesh while the ITBP mans the 3,488km Line of Actual Control, the disputed demarcation line between territories controlled by India and China.
Each battalion has nearly 1,000 jawans — which means 20,000 more personnel would patrol these frontiers.
"The decision has been taken to raise 20 battalions of the two border guarding forces to dominate the two important frontiers with Pakistan and China. Intelligence reports have pointed towards the growing proximity between the two enemy countries," a ministry official said.
The ITBP and the BSF both report to the Union home ministry.
Earlier, the top brass of both the ITBP and the BSF had requested the government to sanction more battalions in the wake of frequent transgressions by Chinese troops along the LAC and regular instances of unprovoked firing and ceasefire violations from across the border with Pakistan.
Sources in the BSF said the paramilitary force had already started sealing segments of the border with both Bangladesh and Pakistan, adding that fences, aided by smart technology, were being erected in Dhubri, in Assam, and in Jammu.
The plan is to check increasing infiltration along the international boundaries with the two neighbours.
An official said this would plug vulnerable gaps on the two frontiers and help tackle the twin problems of terrorism and infiltration of refugees. "The smart-technology-aided fencing would be a mix of surveillance and warning system," he explained.
BSF personnel will keep vigil through a monitor, he said, sitting at the control room near their border post. The imported gadgets will sound the alarm the moment an infiltrator tries to sneak in, alerting the border guards.
The BSF has identified nearly 2,050km along the two borders as vulnerable points that have no fences at present.
Sources said the Centre has also decided to deploy unmanned aerial vehicles (UAVs), or drones, along the India-Bangladesh border to crack down on infiltration and smuggling.
"Recently, the Centre had approved our proposal to deploy UAVs along the frontier with Bangladesh to prevent infiltration. It will help us keep an eye on several vulnerable points prone to infiltration from across the border," a BSF official said.
The border force is now deployed at the 4,096km international border with Bangladesh that runs through Bengal, Tripura, Assam, Meghalaya and Mizoram.
The aerial surveillance will also provide real-time images of any attempt at infiltration.