In your footsteps
Children can benefit from a multidimensional approach to fitness and weight loss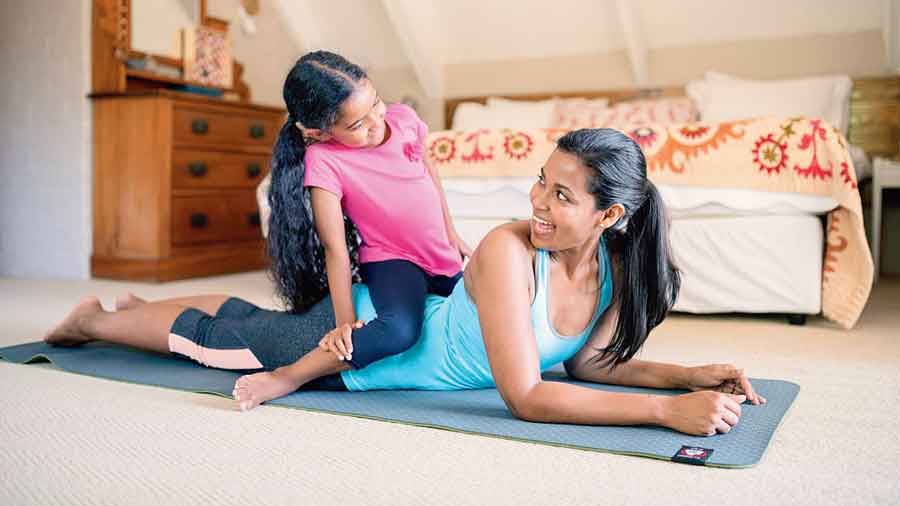 ---
Published 02.09.21, 01:58 AM
|
---
I often ask myself this question – is obesity in children the new normal? Both as a parent and fitness consultant, I feel this issue needs urgent addressing. Much thought is going into the re-opening of schools. But the thinking is mostly centred on academics with little or no thought given to the ongoing crisis of inactivity and child health.
"Weight gain during lockdown is a common complaint noticed by all paediatricians," says Jigna Bathia, paediatrician at Institute of Child Health, Calcutta. Also noticeable in children is a decreased interest in physical activity, altered sleep cycle and substantial increase in passive recreation such as TV and Internet gaming.
Bathia adds that many ailments in children now are directly related to weight gain and a sedentary lifestyle. "Obesity has various adverse effects, both mental and physical. It increases the risk of Type 2 diabetes mellitus, asthma, cardiovascular diseases, menstrual abnormalities, especially PCOD, gallstones, orthopaedic problems, eating disorders, behavioural disorders, depression and anxiety, body dissatisfactions and adverse socio economic consequences. It has even been noted that obesity increases susceptibility to COVID-19," she adds.
Children can benefit from a multidimensional approach to fitness and weight loss. Parents can take a look at these strategies:
• Focus on yourself: The first thing that parents must do is to stop focusing on their children and start focusing on themselves. There is no better way to lead than by setting an example. As a fitness consultant I see that children are quick to adopt activities that their parents take interest in. Parents are more capable of reinforcing methods and ideas when they themselves are conversant with them.
• Restrict screen time: Screen time is as addictive as it is engaging. It has to be restricted both for your children and for yourself. Ideally keep recreational screen time to not more than two hours per day. Also, time it in such a way that it does not interfere with constructive activities.
• Enhance physical activity: Children need one hour of physical activity every day. This is the minimum. Again, parents can set an example. Participating together in a structured fitness programme like martial arts really works. Another way is to take up a sport that is engaging for both the parent and the child.
• Sleep: Sleep may not be directly related to weight loss, but it is vital to a child's growth and good health. Studies have shown that children need at least 10 hours of sleep every day. Sleep is sometimes compromised by too much screen time and binge-eating, habits that contribute directly to obesity.
• Good diet: This is perhaps one of the most important (and well-known) secrets to weight loss. My advice would be to ruthlessly cut out junk food. Eating out or calling in food should be restricted to once a week. Mindful eating is an essential component to the healthy growth and development of children.
Finally, always keep the channel of communication with your children open. Teach them early the importance of keeping fit. Let's keep obesity at bay from an early age!
The writer, a martial arts and fitness coach, is the founder of Mike's Martial Arts, a Calcutta-based martial arts and advanced functional fitness studio. Contact: mayukhpb@yahoo.co.in