Hygiene and social distancing are key, health experts share on webinar
Organised by Dollar Industries Limited, the discussion featured prominent city doctors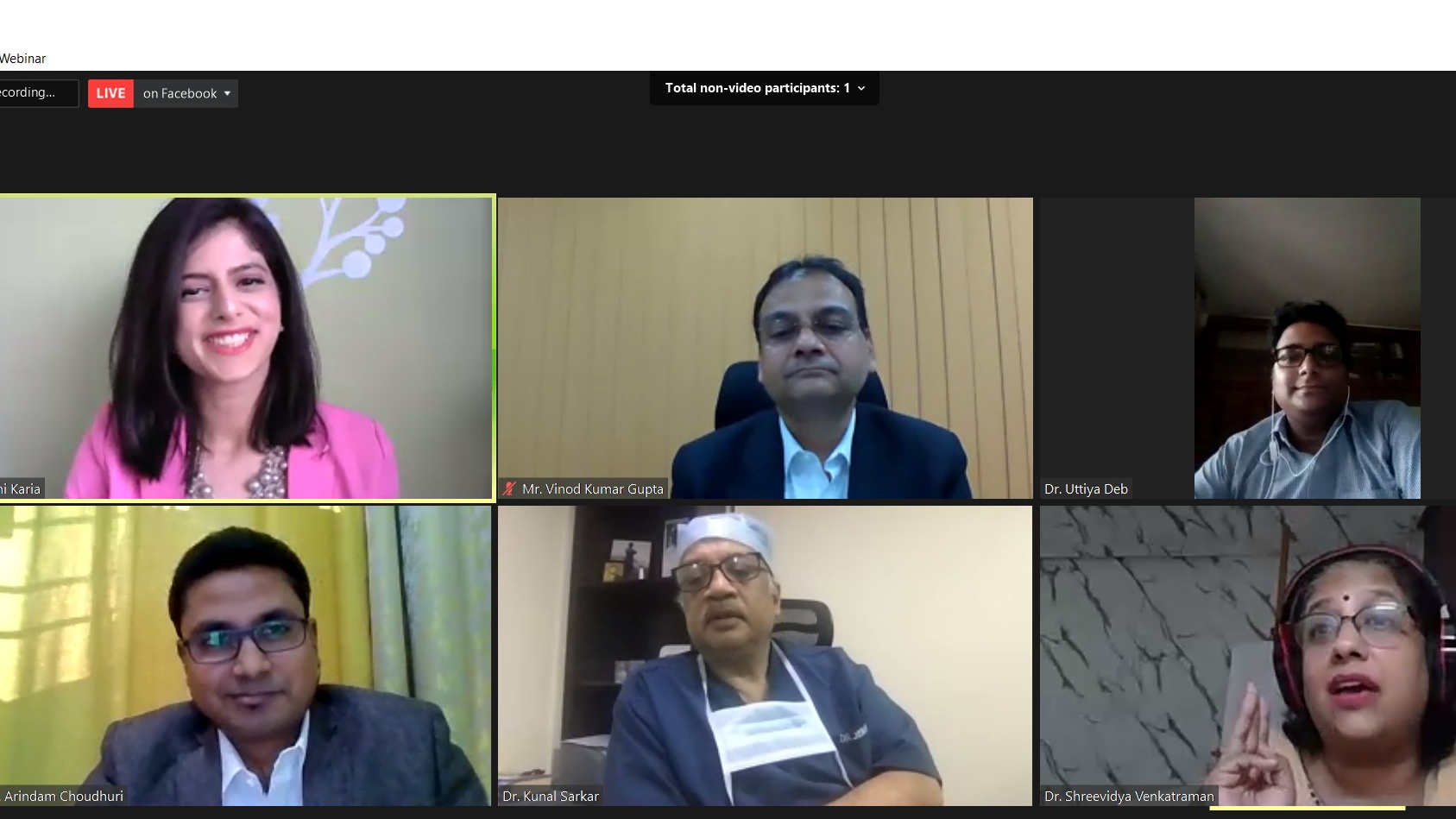 ---
|
Calcutta
|
Published 08.09.20, 10:28 PM
---
As the country slowly eases back into normalcy following the Covid-19 lockdown, preventive measures to keep the virus at bay assume much more importance.
What should be the proper social distancing norms? What personal hygiene routine is the best suited to avoid infection? How long do we have to wait for a vaccine?
A webinar involving prominent experts sought to probe these questions, along with other aspects of our changing lifestyle due to the pandemic.
Organised by Dollar Industries Limited, the discussion featured Dr. Kunal Sarkar, Senior Vice-Chairman, Director and Head of Cardiac Surgery at Medica Superspeciality Hospital, Dr. Uttiya Deb, Clinical Pharmacologist, Burdwan Medical College, Dr. Shreevidya Venkatraman, Senior Consultant, Internal Medicine, MGM Healthcare, and Mr. Arindam Choudhuri, Business Head - Global, HealthGuard along with Mr. Vinod Kumar Gupta, Managing Director, Dollar Industries Limited.
Dr. Sarkar discussed ongoing R&D procedures across the globe to develop a Covid-19 vaccine, also focussing on timelines for their release. He highlighted the importance of social distancing, the need to maintain regular hygiene, and using proper sanitization methodologies.
Talking about precautionary measures, Dr. Venkatraman spoke at length about the importance of using masks, and the various iterations they have undergone in terms of design and functionality. She also spoke about how to make informed choices about using masks.
Dr. Deb said that the ongoing unlock phase requires to strike a socio-economic balance, as we step out of our houses and resume day to day activities. He emphasized that the best preventive measures can keep ourselves and our families safe, allaying unwanted panic and stress. Dr. Deb opined that though the immunity boosters have become popular, following the right kind of safety measures is of utmost importance.
Mr. Choudhuri introduced the audience to the concept of antiviral fibre created across various segments in the industry.
Dollar Industries Limited has partnered with the Australia-based company, HealthGuard, curating a new range of anti-viral products. The initial range consists of antiviral masks and innerwear for men.Dollar antiviral masks are priced at Rs.120 for a pack of 2pcs, and men's innerwear, comprising vests, briefs and trunks, are priced between Rs.130 to Rs.190 and are available across the country.