A glimpse into actress Koushani Mukherjee's fitness drill
Though her social media accounts reveal quite a bit about her love for food, in a candid chat with The Telegraph, she reveals how she strikes the balance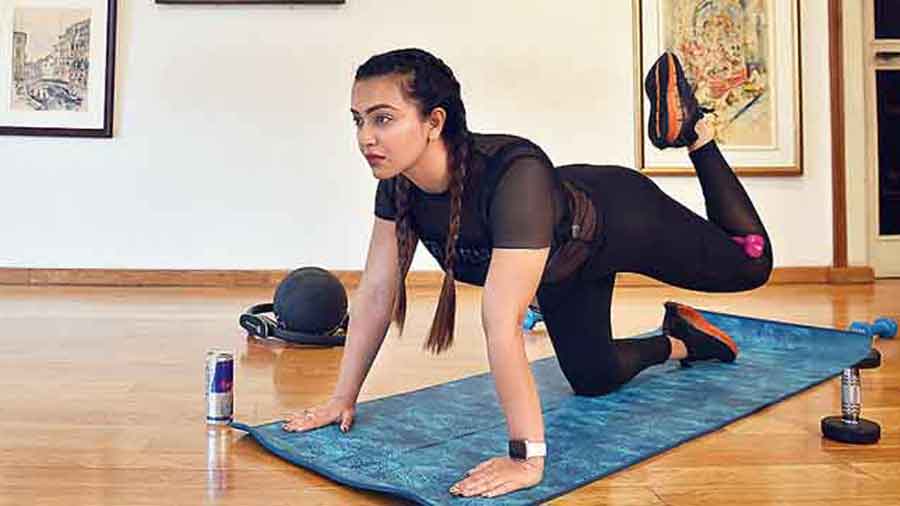 ---
Calcutta
|
Published 21.07.21, 10:49 PM
|
---
A self-motivator, actress Koushani Mukherjee does not easily give in to cheat days when it comes to fitness. Though her social media accounts reveal quite a bit about her love for food, in a candid chat with The Telegraph, Koushani reveals how she strikes the balance and gives us a glimpse of her fitness regimen in a special shoot for t2 at The VLS Workshop in Bhowanipore.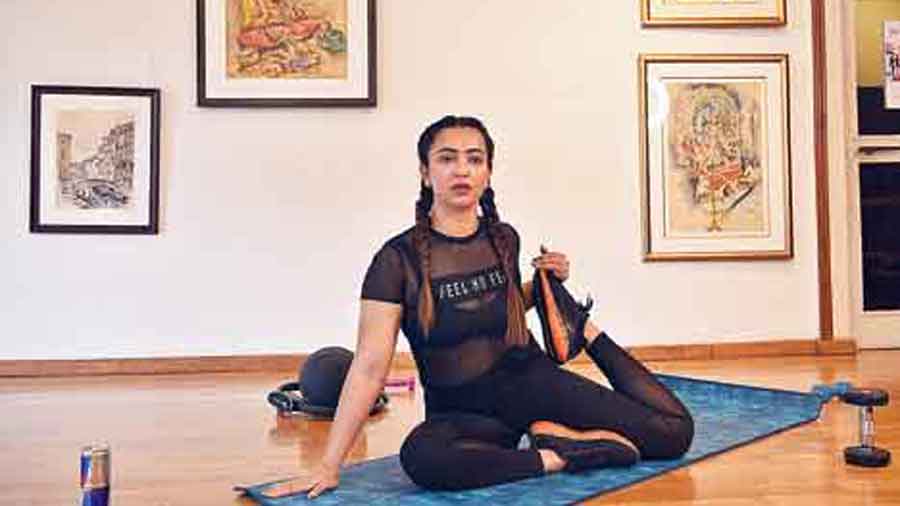 What is your perspective of fitness?  
My perspective of fitness includes physical and mental health. Regular fitness activities improve muscle strength and boost endurance. Health and fitness go hand in hand. We need to be healthy in order to stay fit.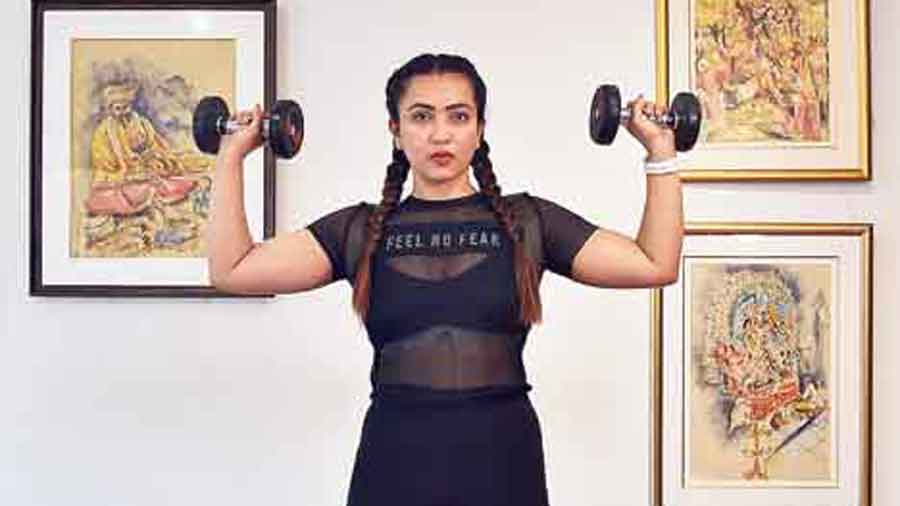 Would you call yourself a fitness freak?
Yes, definitely I would call myself a fitness freak. I have been into fitness since Day One. I love fitness because it is my outlet. Being active, sweating and lifting weights make me feel good.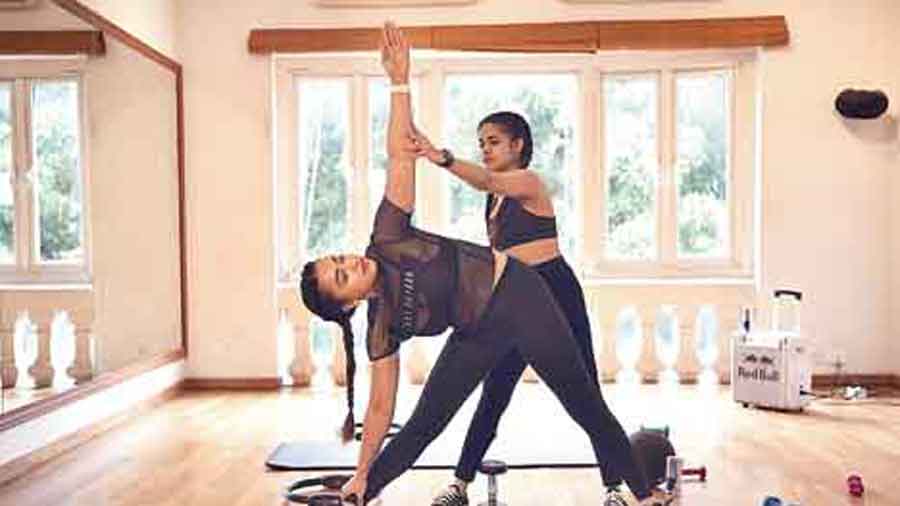 How would you generally define your workout mood?
I love working out daily and I always look forward to my workout sessions with Ahana (Koushani's fitness trainer). It uplifts my mood and acts as a huge stress buster. However, there are days I have to drag myself out of bed. That's where the real test lies. And for those days, I have Ahana to lift my spirits with her energy and torturous workouts.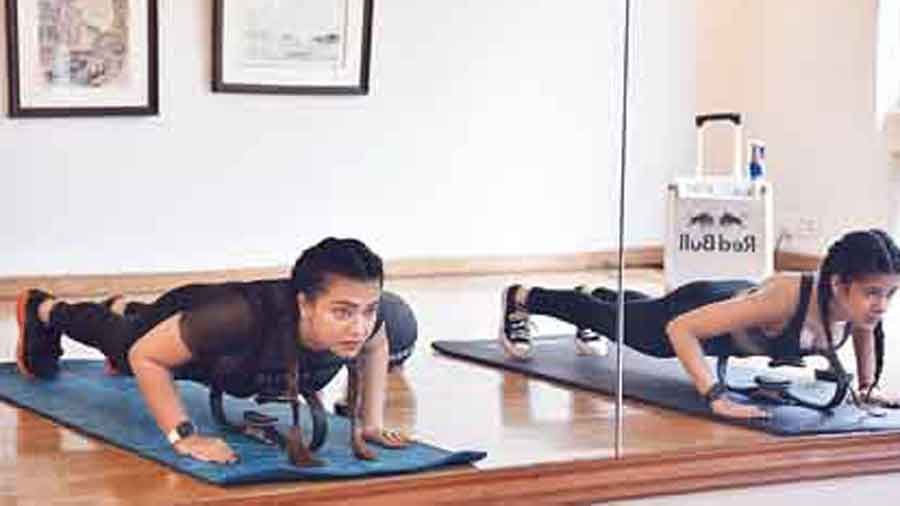 Are you a gym person? How often do you hit the gym?
I was a gym person. However, since the pandemic I have incorporated home workouts and it's been a year I'm training at home under the guidance of my trainer. I work out six days a week.
What are your favourite activities in the gym?
At the gym, I prefer weight training but now that I've been training at home, I love doing Pilates , power yoga, Zumba, HIIT (high-intensity interval training), CrossFit, toning, body conditioning and strength training.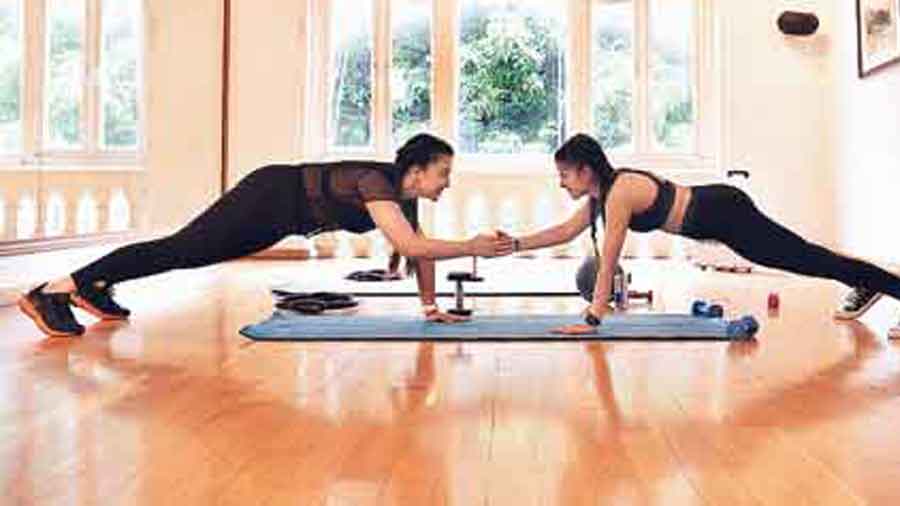 Usually what do you prefer more for your fitness, yoga, gym or other workout alternatives?
Little bit of everything. Fitness is all about variation.
When do you take out time for your workout session from your daily schedule?
No matter how busy my schedule is I always make time for my workouts even during my shoots. On my free days I work out twice a day.

What is that one fitness exercise that you always look forward to during a workout session?
I have a love-hate relationship with my trainer because of her innovative and torturous workouts. I hate doing burpees and love doing shavasana, that's how I feel after working out with my trainer.
What acts as your workout motivation?
To stay fit, healthy and be in shape. After working out when I see the result, that motivates me the most.
Do you follow fitness trends?
I prefer being a trendsetter.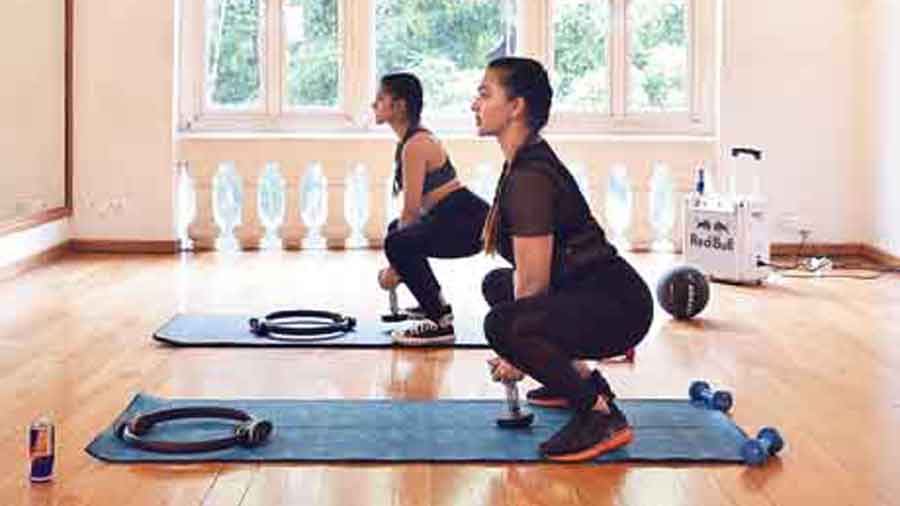 Is there anyone in the industry who inspires you with their fitness commitment?
It's me who inspires me daily when I see myself in the mirror. I am extremely dedicated to fitness and determined to continue with it too. Not exercising makes me feel guilty. Also there are a few from Bollywood who inspire me to exercise daily and remind me that my profession requires staying in shape and fit.
Do you like solo workout sessions or is it more fun when you have company? Who usually gives you company?
I always prefer working out with a partner. Since the time I met my trainer, she has been my fitness instructor, partner and friend. She always pushes me for that extra rep with her infectious energy and positive attitude.
Did you start anything new for your fitness during the lockdown?
Yes , I started incorporating a variety of workouts like Pilates, toning , power yoga , Zumba , HIIT, body conditioning, body-weight training. I even started maintaining 10,000 to 15,000 steps daily.