Jorge on son's future: 'Difficult, difficult'
Barca talks on Messi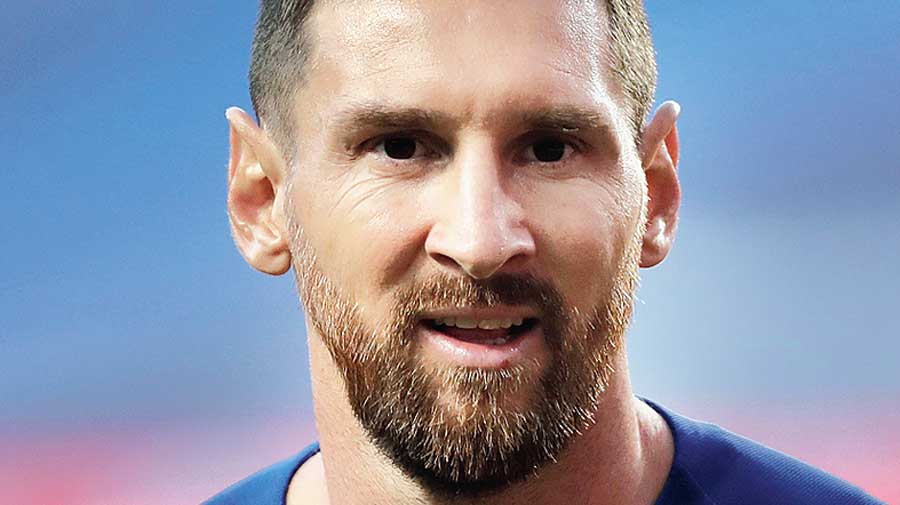 ---
---
It will be difficult for Lionel Messi to remain at Barcelona after he made public his desire to leave the club, his father and agent Jorge said on Wednesday as he arrived in the Spanish city to negotiate his son's future.
After flying in on a private jet, Jorge is expected to meet club president Josep Maria Bartomeu to discuss his son's future, Spanish media reported.
A club spokesman declined to comment.
The six-time World Player of the Year insists he has a clause in his contract that allows him to leave on a free transfer — a claim disputed by Barcelona and La Liga, who say the Argentine can only leave if a rival club is willing to pay a 700 million-euro ($830.20 million) buyout clause.
"I don't know, I know nothing," Messi's father told a Spanish TV channel when asked if the 33-year-old would leave the only club he has played for professionally.
But when pressed if it would be hard for him to remain, he said "yes". And asked how he sees Messi's future at Barcelona, he replied "difficult, difficult".
He dodged questions on whether Manchester City would be a good option for his son. A move to Manchester City would allow Messi to link up with his former Barcelona coach Pep Guardiola.
"I don't know, there's nothing yet," Jorge said, adding that he had not had any discussions with Guardiola, who enjoyed trophy-laden years as Barcelona manager with Messi in his pomp.
City have always felt they would have a chance of signing Messi if he became available. French champions Paris Saint-Germain are among a small clutch of clubs who could afford to match wages at Barcelona.
It is believed that there is some support from the Barcelona board for selling Messi, given he can leave for nothing in eight months and that he has made his position clear.
Messi would still command a huge transfer fee which would give the club power in the transfer market to rebuild Ronald Koeman's squad.
The alternative could be Messi negotiating a pre-contract in four months to join his next club on a free transfer.
Amid the deadlock, Barcelona presidential hopeful Victor Font has conceded Messi is unlikely to change his mind.
"I really hope the decision can be changed," Font told Sky Sports. "It doesn't seem likely, though... if that's the case, the focus should be on making the transition as smooth as possible. Messi loves the club and he wants to win, he wants to compete. He has been saying this for many, many years, it's not just been for a few weeks.
"Unfortunately the club has not been able to deliver on the promise of building a competitive team."
Messi, 33, last won the Champions League with Barcelona in 2015 and an 8-2 humiliation at the hands of Bayern Munich in the quarter-finals last month was the final straw for the Argentine.
Messi, who failed to turn up for pre-season training on Monday, had previously labelled his side "weak" and "inconsistent" after surrendering the league title to rivals Real Madrid.
The club has spent millions on players in the transfer market who have not come good in recent years and transfer strategy is something Font hopes to change if he is elected president.
"Currently you have the president, the chairman of the board and even some directors making decisions about signings, about selling players and that needs to be changed," Font, who hopes to succeed president Bartomeu in the club election next March, added.
"That's why we've been working on a project and we need people to lead that who come from the world of football."