Youngistan will enjoy Luka Chuppi
The romantic comedy is clearly about pyaar kiya to darna kya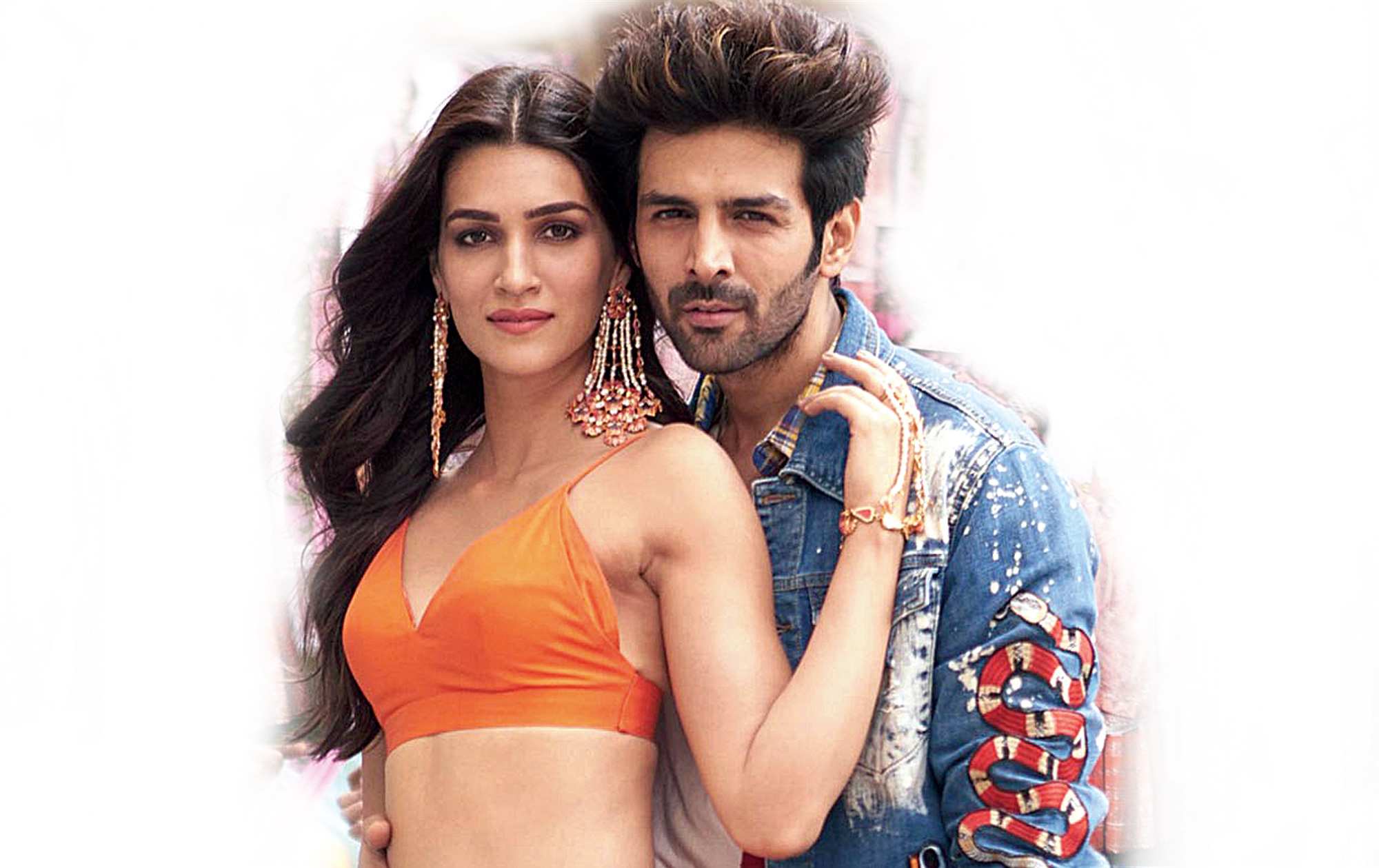 ---
Published 01.03.19, 03:58 PM
|
---
Luka Chuppi is made of such funny moments which has at its core what a young India dreams of. Freedom. To live. And let live.

Kartik Aaryan and Kriti Sanon play TV reporters working at the same TV station. Soon Kartik's Guddu has marriage on his mind but Rashmi is in no mood to take the plunge. Just yet. She hardly knows him. A live-in relationship is their best bet, a mudda for Rashmi's politician dad, played by Vinay Pathak. A 'caretaker' of values of right and wrong, he is vehemently opposed to the idea of a girl and boy living in and who still keeps his wife in ghoongat. But jab miyaan biwi raazi toh kya karega kaazi? Live in they do and how.
Just when it all seemed like a smooth ride, everything goes haywire when they decide to finally tie the knot. But yeh hai youngistan meri jaan. Luka Chuppi's post-interval is about how Guddu and Rashmi ride the roller coaster. Do they finally manage to tie the knot? Do they live happily ever after? The answer my friend, is blowin' in the (Mathura) wind where Luka Chuppi is based, with a quick detour to Gwalior.
Breezy, light and frothy without any bearing-down lectures is what makes Luka Chuppi an enjoyable two-hour watch. It is an out-an-out romantic comedy with an important message though, that of free will, willingness and embracing the changing times to be relevant.
The chemistry between the lead pair is cute. Kriti Sanon's dazzling smile apart, she is a natural and has a feel-good effervescence about her. A group of girls bounding up the theatre stairs seconds before Kartik Aaryan makes an appearance, lest they miss him, shows how much of a heart-throb he is. And the cute actor has come a long way since his Pyaar Ka Punchnama days. Together they make for a good-looking pair on screen.
The rest of the cast add to the happy madness, especially Pankaj Tripathi as the howlarious Babulal. Look out for the retro tunes and a certain 'Akshay Kumar'!
Luka Chuppi sends out a clear message, that of pyaar kiya toh darna kya. In Mathura or Mumbai. Qayamat Se Qayamat Tak's Rashmi might have had to bite the bullet, but not Luka Chuppi's Rashmi. Yes, yeh hai youngistan meri jaan.
In Luka Chuppi, Kartik Aaryan's Guddu Shukla is about to start a new chapter of his life. As he seeks the blessings of his parents and family, Babul starts playing in the background. The tear-jerker Babul from the tear-jerker Hum Aapke Hain Koun..! You have tears in your eyes, too, as Guddu goes from one family member to another. You have tears in your eyes because you are laughing so hard that you resemble the laughing-so-much-that-you-are-crying emoji on WhatsApp. The new chapter? Guddu has agreed to give live-in a try on the insistence of bae Rashmi, played by Kriti Sanon.
She has turned down his marriage proposal but has dangled the marriage carrot if it all goes well. Ceeti, taali, Laxman Utekar for thinking hatke, a thought that youngistan doffs its hats to. Yes, a girl has as much pluck to propose a live-in relationship and the boy might feel as many butterflies in his tummy as a newly-wed bride. And, marriage is not a redundant institution, you just have to be ready for it.