With Ek Ladki Ko Dekha Toh Aisa Laga, debutant director Shelly Chopra Dhar gives us a story unlike anything that mainstream Bollywood audiences have seen before, frontlined by a queer protagonist. The film represents an integral part of Indian society that Bollywood mostly ignores and tells their story with sensitivity and affection. While the Sonam K. Ahuja and Anil Kapoor film is being lauded, there has been some criticism as well. We met Shelly in her brother and producer Vidhu Vinod Chopra's office in Mumbai just days after the film's release. Excerpts from the chat...
What kind of reactions have you got, from the industry and from the community?
Everybody loves it. The community is finally finding representation, which is outstandingly amazing. It's like, 'Can you believe we're represented by a big star like Sonam Kapoor in a commercial film, on the big silver screen as the main subject? And we're not treated like shit, we're treated like human beings'. I think it's a win-win. I'm happy with all the reactions within the industry as well, you can tell by the reviews we're getting. If one out of 10 is unhappy, that to me is negligible.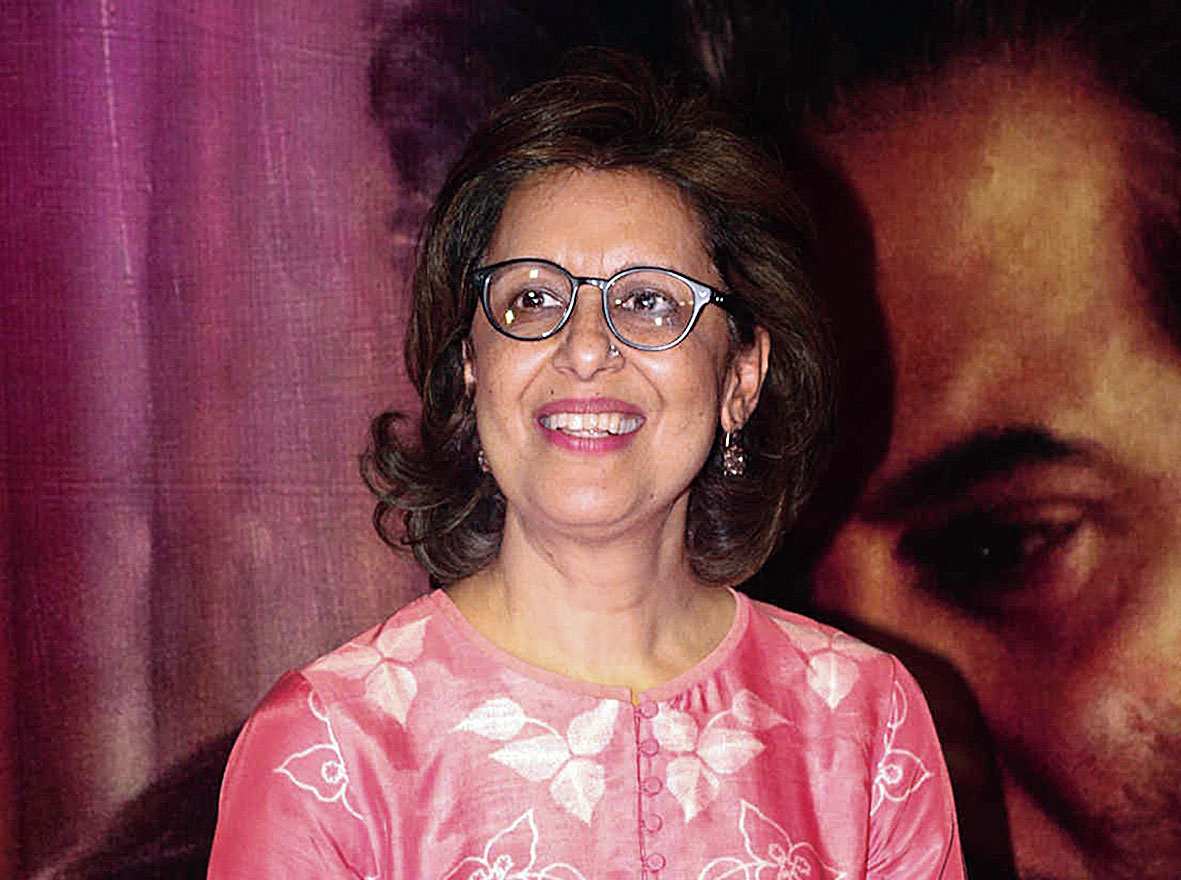 Shelly Chopra Dhar Agency
Talking about the reviews, while everyone has lauded the effort, the overwhelming feeling has been that the film doesn't really push the envelope enough. The passion between the two lovers is missing. Did you hold back because of commercial reasons?
It was a very conscious decision to keep it to a bare minimum. It was important for me to reach the small communities. It was important for me to go beyond cities. A few people in the cities would like to see more, because they're already progressive in their thought. These people aren't my target; if they enjoy the film, I'm absolutely honoured and thrilled. But I would like to reach people who're genuinely not there. To these people, a same-sex couple is not a 'normal' sight.
To give you an example, I remember, as a 13-year-old, going to the Oberoi hotel in Kashmir for some function, and seeing a European couple kissing. I just couldn't take my eyes off them, because I had never see that before. It's the same thing when you see same-gender people being cosy with each other. It isn't a comfortable sight because we're not used to it and you don't want to make anyone uncomfortable — the minute you do that, you've lost them.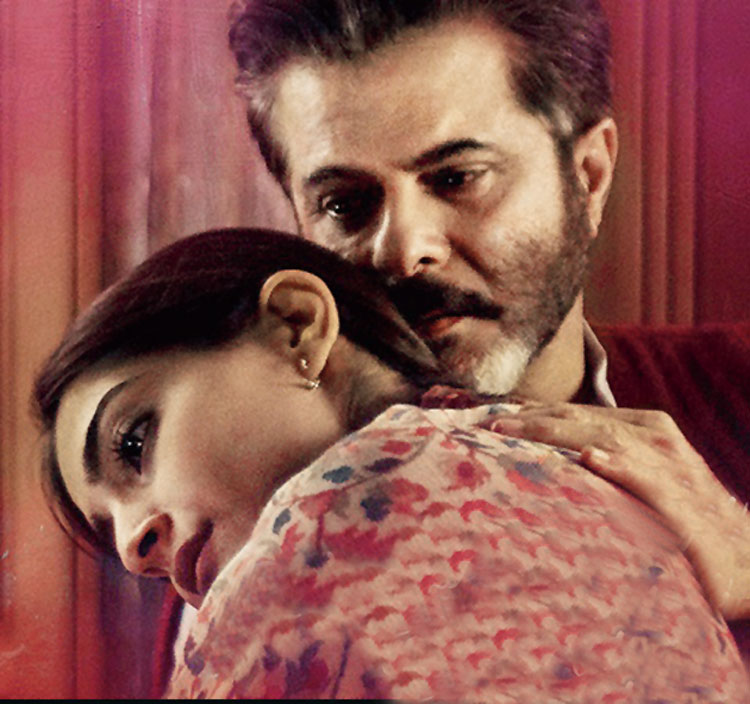 Anil Kapoor and Sonam K. Ahuja in a still from the movie Agency
Something that I loved was that you have set the story in small-town India. Was that a very conscious decision?
Oh yes, absolutely. You know how India is still submerged in so many of these paradigms, and one of the things I've heard all my life is that it's the West that's bad. You can even see that in the thinking of people who say, 'If a girl is wearing a skirt and gets raped, she has contributed to it'. These are all ridiculous things.
The minute you set the story in urban India, people would think things like these only happen in the cities and it comes to us from the West. So, I wanted to take mentality out of the equation. Homosexuality has got nothing to do with city life or the West. I couldn't set the film in a village because that would have dropped my production values. So, I placed them in a town and made Balbir (Anil Kapoor's character) a rich person in his town. But that means they would still have the same-small town mentality, which is very community conscious and not like Mumbai, where you don't know who your neighbours are. So, it was a very, very conscious choice. I actually did a lot of research, and didn't even want a city with more than a population of 4,00,000. Somewhere around the 2,00,000 mark was the perfect town and that's how we zeroed in on Moga.
What made you want to tell this story?
It's a subject that came from my heart. I truly think the Indian industry has not tackled it in the right spirit up until now. It's either been tackled in a very derogatory fashion or as comic relief, portraying them in a stereotypical way. Rather than helping the community, it has further damaged them. You walk out of a film thinking it's okay to laugh at them, which I find horrible. I really wanted to change that.
On the other end of the spectrum, we have seen stories about same-sex couples get an arthouse treatment. There is a clear distinction in the industry between commercial cinema and these films, which I personally don't understand. When I came here and started work, as I was meeting my team members, this was one of the first questions that came: 'Is it a commercial film?' I find this very weird, because it dictates everything in your film. It's sad, because if you see this film, it isn't either of the two.
I tried very hard, and told my team this in the very beginning that I don't want this to be an artificial film. So, if that's what you mean by commercial cinema, it's not that. But it's not a dark and dingy film either. Why can't it be a nice, bright film and be natural? All you have to do is make sure your characters are real, so if I don't make Balbir belong to a poor family I automatically raise the value of where he lives or what he wears. There are ways to improve the production values of your film without making it artificial.
There's a little more familiarity in that hug, maybe the squeeze is a little bit tighter. You can tell. That's what I got with Sonam and Anil. I feel their genuine love and care as a family somewhere did translate in some scenes
Actors in India have been notoriously shy of going down any path that's not well trodden. Was it hard to cast the leads?
Actually, it wasn't. I'm very fortunate that I did not have to go through that. I think they really liked the script, and almost every actor who's in the film was a 'Yes' on the first read. So, it wasn't hard to cast. This was absolutely my dream cast, I could not have imagined getting such amazing actors.
What were Sonam and Anil like as co-actors?
We've seen this in the past as well, when co-stars are friends or have a relationship off-screen, the love translates on screen... just a little bit. There's a little more familiarity in that hug, maybe the squeeze is a little bit tighter. You can tell. That's what I got with Sonam and Anil. I feel their genuine love and care as a family somewhere did translate in some scenes.