When Shah Rukh Khan takes over
Shah Rukh was the surprise keynote speaker at an awards function organised by the Film Critics Guild in Mumbai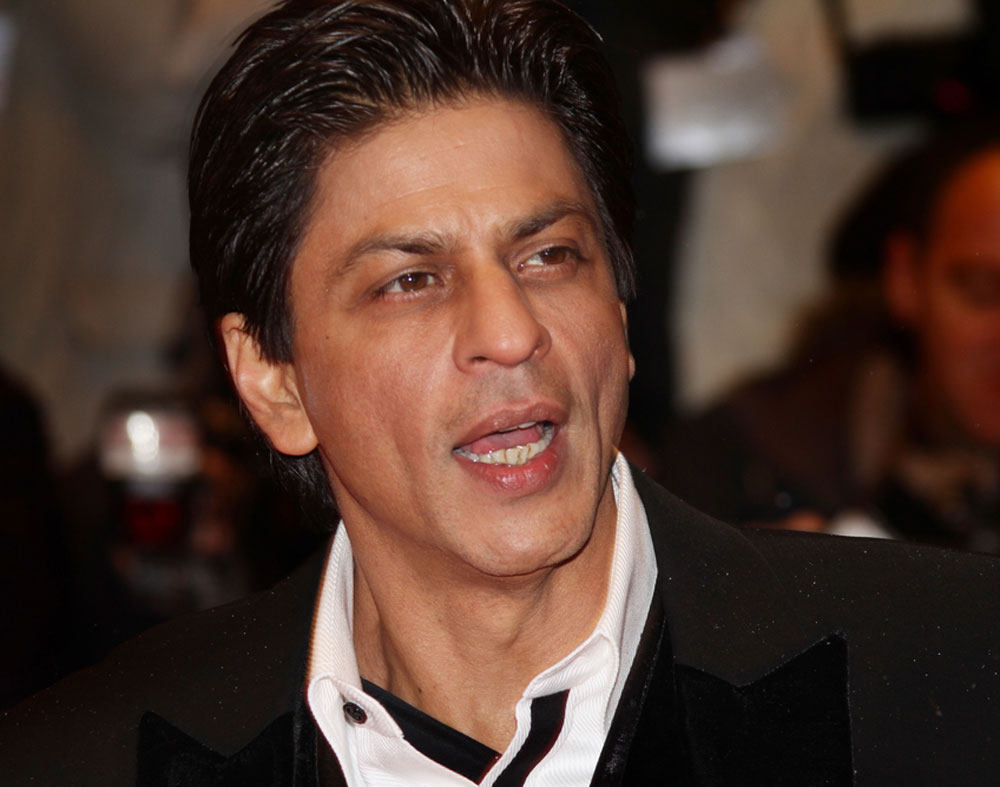 Shah Rukh Khan
Picture by Shutterstock
---
Published 15.06.19, 07:59 PM
---
A few days ago, an ardent SRK fan asked anxiously, "What's gone wrong with Shah Rukh Khan?" His choices, obviously. Fans are worried because it's been a trio of failures — Fan, When Harry Met Sejal and Zero with a money-spinning Raees somewhere in between, which people forget to factor in. What also seems to escape notice is that Raees was stereotypical box office fare, designed to bring on the ceetees. The three that didn't work were out of his comfort zone, almost experimental. Which really means an experiment could go wrong but if a star like him falls back on a winning formula, he has his audience. They haven't gone anywhere.
What is also intact is his charisma and star power. And as long as he has that, it's not going to be a repeat of what happened to Rajesh Khanna after the arrival of Amitabh Bachchan. True, there are many more jostling for fan attention today, younger, more energetic names like Ranveer Singh, Ranbir Kapoor and Varun Dhawan, all focussed on the job. But Shah Rukh's magnetism lives on.
One witnessed that drawing power when he was the surprise keynote speaker at an awards function organised by the Film Critics Guild in Mumbai sometime ago. Being a part of this guild, one was privy to what went on backstage, where he made the request not to announce his name. It had been a last-minute decision to approach him since it was the first time these awards were being held and without the routine song-and-dance star items, it had to be a different sort of function. A keynote address was perfect and Shah Rukh fit the bill as a speaker who would combine substance with wit.
Shah Rukh was in China (coincidentally for the screening of Zero) when the invitation went to him and he was scheduled to return to Mumbai the same evening as the function. It was one of those nail-biting, cut-to-cut moments with all the excitement of a climax scene since he was scheduled to speak right at the end as an apt wrap-up. But what if his plane didn't land on time?
Only those who've done an awards show will know the exaggerated emotions that surface during such evenings with Shah Rukh's staff on the phone reporting yes, he's landed, yes, he's in the car, yes, he's headed your way. In the hall, there was the usual panic as the evening moved towards the final awards. Quick whispers to Javed Akhtar and Ramesh Sippy, who were giving away an award to Reshma, the stuntwoman of Sholay. "Can you talk for a little while longer please?" Anything to keep the show going until Shah Rukh Khan arrived.
It was worth the chewed nails and the excited tension for once he arrived and went straight backstage, he simply took over. He'd made his notes on the plane. He made fun of critics, he knew each one, he namelessly labelled some as has-beens, he mentioned another whose reviews were kind to him even when his film was a flop, he imitated a senior critic, and he made fun of himself. But he also had the right touch of gravitas as he spoke about critiquing a film and the way forward for critics.
It was a man of today speaking, a man who had his audience and knew it. One hears Shah Rukh today is taking his time choosing what his next film will be (after stepping out of the Rakesh Sharma biopic). Choose well, SRK.
Meanwhile, Shabana Azmi and Javed Akhtar, who were the toast of the awards show, had a bit of a health scare recently. She was in London when Javed doubled up with a severe back ache and was hospitalised in Mumbai. We had an amusing senior citizens' conversation about it after Javed returned home. "At this age of our lives, we can only wish each other great health," I said. Javed chuckled. Shabana had the last word: "Even when I sneeze, the doctor says it's degeneration due to age," she texted. The antidote is humour. And that both Shabana and Javed have plenty in store.
Bharathi S. Pradhan is a senior journalist and author