What's cookin' with Divyanka Tripathi
Playing chef on the web, actress Divyanka speaks on handling raw ingredients & binge-watching shows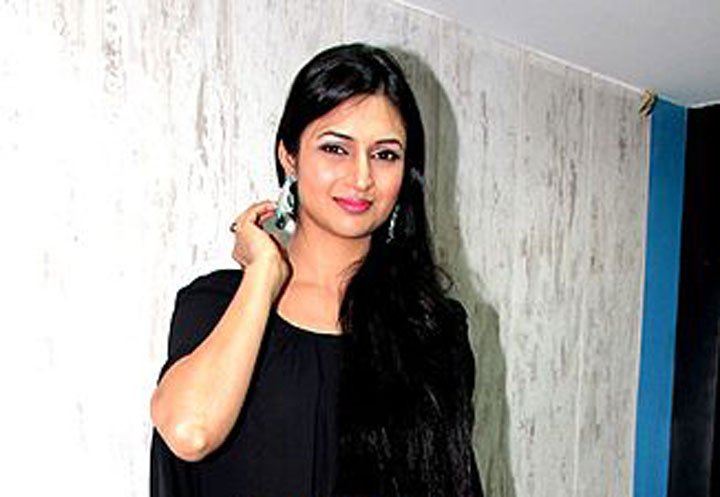 ---
|
Calcutta
|
Published 02.10.19, 10:52 PM
---
Television's blue-eyed girl Divyanka Tripathi Dahiya — best known for Star Plus's Ye Hai Mohabbatein — has forayed into the digital space with the show Coldd Lassi aur Chicken Masala. The show, streaming on Alt Balaji and ZEE5 from September 3, revolves around the lives of two high-profile chefs (played by Divyanka and Rajeev Khandelwal), a former couple.
Directed by Parineeta and Mardaani maker Pradeep Sarkar, the show also features Priyanshu Chatterjee, Barkha Bisht, Navneet Nishan and Manini Mishra.
The Woods caught up with Divyanka to find out more.
Excerpts:
The Woods: Coldd Lassi aur Chicken Masala is the first time you're part of a web show. How different is it from working in a TV show?
Divyanka: It's a refreshing change. The characterisation, the graph and everything changes according to the medium. I'm loving it as I feel like a child who is exploring a new toy store... there's so much to see and so much to do!
Are you a good cook or did you learn cooking to play the role of a chef?
Honestly, I only knew basic cooking before the show. In the last few years I didn't get much opportunity or motivation to do some extensive cooking but post Coldd Lassi aur Chicken Masala, I have started enjoying cooking more.
How was Rajeev Khandelwal as a co-star?
Acting is at its best reacting. Working with Rajeev has been a pleasure as he truly is any co-actor's delight. He is a thorough professional. We haven't worked together before but of course it's a small world and everyone knows each other and has seen each other's journey in this industry.
Did you interact with chefs to understand your character better?
I have had a few workshops to learn the nuances of cooking to step into the character. I'm a vegetarian and my first class required me to cook chicken. I never knew cutting vegetables needs such precision and practice! I grabbed most of the mannerisms from watching real chefs working in the kitchen.
Being a vegetarian, how difficult was it to handle raw fish in the kitchen?
I had to not only handle raw fish during the shoot but I also started to learn cutting and chopping chicken. It was not easy even to look at those raw pieces but I just softly reminded myself that I'm an actor and went ahead with it.
What excited you about doing a web show?
In this medium, I am getting to work with a set of people with a very different approach towards shooting. There's so much to study and satisfy my hungry 'actor soul'!
Are you a fan of binging on web shows?
Definitely! On a day off I love binge-watching a good web series.
How was it being directed by Pradeep Sarkar?
Pradeep Sarkar is a passionate director with an extraordinary vision. There was so much to learn from dada.
Does your husband (actor Vivek Dahiya) watch your work and give you feedback?
Yes, we both are equally involved and do discuss work as that's a big pro when you belong to the same industry.
Any plans of doing a Hindi film?
I would love to but it depends on the story, character, makers and the entire package. It's not the medium that decides the work but rather how exciting is the project for me as an actor.