What we're expecting from Vikram Vedha, Hrithik Roshan and Saif Ali Khan
The Hindi remake of the Tamil film Vikram Vedha, both directed by Pushkar-Gayathri, is releasing at the theatres on September 30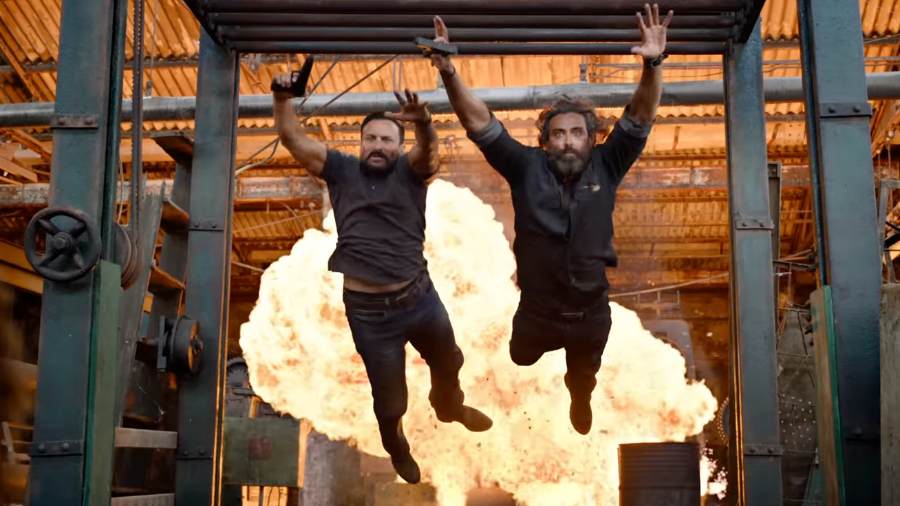 A still from Vikram Vedha.
YouTube
---
Calcutta
|
Published 29.09.22, 11:54 AM
|
---
The one big release this Friday that's going to take on Mani Ratnam's historical drama Ponniyin Selvan: I and the reigning mythological fantasy Brahmastra is a hardcore action thriller. Vikram Vedha, starring Hrithik Roshan and Saif Ali Khan, is hoping to have a blast at the box office as its Tamil original, of the same name, had earned rave reviews in 2017. Having watched Vijay Sethupathi and R. Madhavan in action in the original Vikram Vedha directed by Pushkar-Gayathri, here's what we expect from the director duo's Bollywood remake. 
A lot of oomph from Hrithik Roshan and Saif Ali Khan
Well, the last time Hrithik and Saif paired up was for Tum Jano Na Hum (and the less that is said about it the better) and both have since then matured, in terms of age and as actors, and, if we are not judged for being shallow then they have upped their individual oomph quotient as well. Hrithik rocks the bearded, unkempt look and Saif Ali Khan has nailed the scruffy, broody appeal. 
Vikram and Vedha to be as grey as grey can be 
We hope to see another Langda tyagi-worthy turn from Saif, who has proven himself in grey characters — Ek Haseena Thi kind of changed our perception of him — and Vikram is as grey as grey can be. Hrithik has dabbled with some greyness in terms of character in a few films but Vedha is a different beast and we want to see how he does playing the bad boy, and from what we've seen in the trailer he seems to be doing an ace job of it.   
Also, this looks like just the right film to get into the festive season — one that explores the concept of good and evil and the grey area in between. Isn't Durga Puja and Dussehra all about that?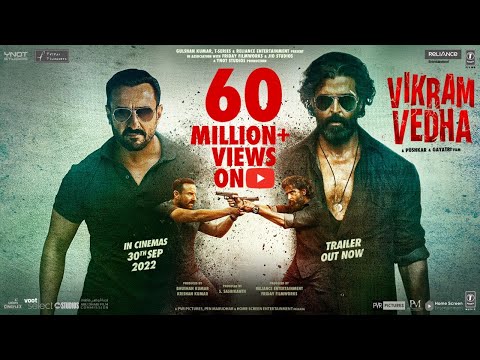 Match up to or better Vijay Sethupathi and R. Madhavan's turns
If you've seen the original, you cannot not be wondering how the two Bollywood stars fare compared to Vijay Sethupathi and R. Madhavan who floored us with their turns as the original Vedha and Vikram, respectively. Understated and awesome was how they would be defined. Will Hrithik go the silent-and-menacing way as Sethupathi (those dead eyes and half smile when we first meet him in that epic intro were so chilling), or bring some of his usual verve into it? Will Saif be as casually cruel as Madhavan, or will he make Vikram broodier and more intense? We can't wait to find out.
Unapologetic action
Then, there is the action. This is how action films need to do it — unapologetic. The punches land, the bullets kill, the swords sunder and the camera doesn't flinch. A lot of the scenes we've seen in the trailer look like a carbon copy of the original, including the imagery, but somehow more in your face and brutal. Anticipation for that epic rain-drenched Vikram-Vedha face-off is at an all-time high.