What powers Tansener Tanpura Part Two
Music, mystery and memories came together to make it one of most popular Bengali web shows of 2020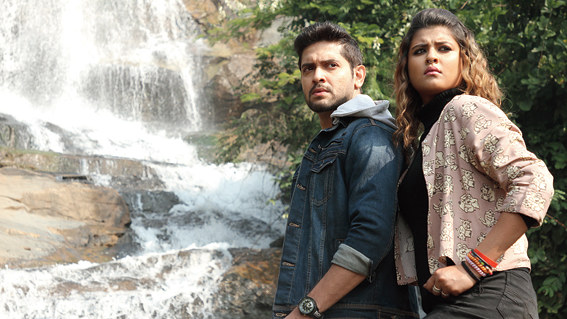 ---
---
Music, mystery and memories came together to make Tansener Tanpura Part One one of most popular Bengali web shows of 2020. Tansener Tanpura Part Two, streaming on Hoichoi, is getting a lot of audience love too. Starring Vikram Chatterjee, Rupsa Chatterjee, Jayati Bhatia, the series sees Alap and Shruti in a musical maze at the end of which lies the legendary Tanpura. "It is so good to hear that Tansener Tanpura has become the most-watched show of Hoichoi. The series being an adventure-musical drama, we had to ensure that the elements of thriller and musical were incorporated parallelly that would keep the audience intrigued. Besides the story, I feel it was Vikram and Rupsa's chemistry that also attracted the viewers. The entire cast and crew worked very hard for this project and I am thankful that it got such positive responses," says Soumik Chattopadhyay, director of Tansener Tanpura.
In the new season, Alap is on the hunt. It goes on to show how he faces and overcomes the obstacles and challenges that come his way. Many questions will also be answered in Part 2. "The series has been extremely popular... we feel extremely blessed. It is a musical treasure hunt which was being attempted for the first time... and right from the time the trailer dropped and the songs came one after the other, we started getting a lot of positive feedback. And we got a lot of love when the series released finally. A lot more than we expected, and we are grateful to the audience for that," says Vikram.
Is Vikram more interested in classical music now? "I absolutely love music, I have always been interested in music. I got to learn more about classical music through this journey and some beautiful numbers. We have an extremely talented team of musicians and singers who have been associated with the series. All the singers have done a brilliant job. Both the music and the riddle-solving treasure hunt are equally important. The music is the backbone of the series. The riddles are musical," says Vikram.
There is a surprise at the end of Part 2. "Look out for the surprise. That is one of the high points. We will also get to know the motives and contributions of various characters through the series," he adds.