Bejoy Namibiar's 'Shaitan' turns 10
Dark in theme and edgy in treatment, the crime thriller has often been described as a movie that was way ahead of its time; taking a look at how it has stood the test of time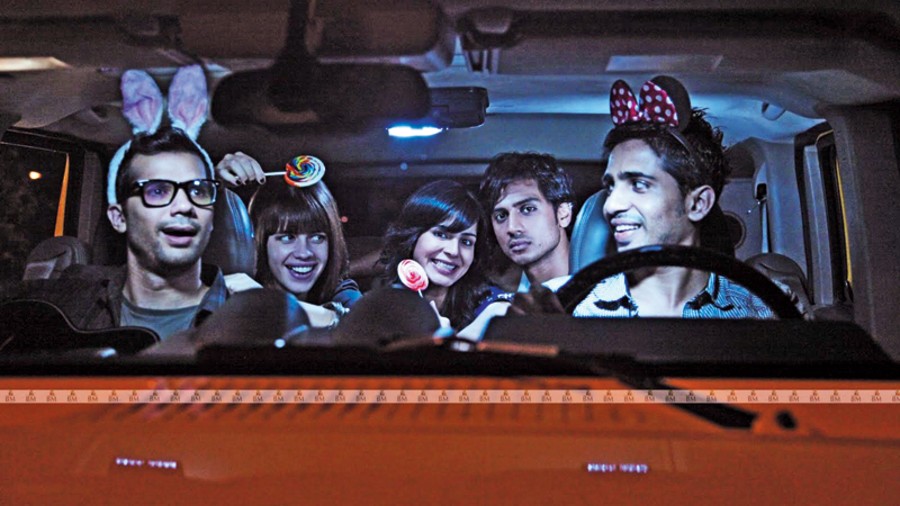 ---
Published 09.06.21, 10:10 PM
|
---
There are some films that create chatter on release, gather a whole bunch of positive reviews, but somehow don't find the numbers in terms of audience that they deserve. However, through the years, they are discovered and rediscovered, so to speak, with viewers hailing these films as genre-defining and setting a new benchmark on various fronts.
Shaitan, that turns 10 today, is one such film. Marking the feature film directorial debut of Bejoy Nambiar, Shaitan was co-produced by Anurag Kashyap, and starred a bunch of relative newcomers, with only Rajeev Khandelwal being a known name then. Rajkummar Rao, then Rajkumar Yadav, pitched in with a relatively smaller role.
Dark in theme and edgy in treatment, Shaitan has often been described as a film that was way ahead of its time and is today considered cult in many ways. The Telegraph examines how and why the film still holds up.
Theme & treatment
Shaitan was perhaps one of the earliest films that showed young people who weren't the sugar-coated, we-are-family kind. The bunch of youngsters in the film were morally ambiguous, their grey shades often veering into black. They were post-teen libertines living rockstar lives, their thirst for hedonism often taking them down dark, corrupt alleys.
Karan Choudhary aka KC, played by Gulshan Devaiah in what was one of his earliest roles, was the biggest brat of the brat pack, his family's unending wealth seeing him vroom around town in a Hummer, his pals Zubin (Neil Bhoopalam), Dash (Shiv Panditt) and Tanya (Kirti Kulhari) by his side. Instantly attracted to this group of misfits was the quiet Amy (Kalki Koechlin), a girl new in town, whose life is overshadowed by thoughts of her mentally ill mother, now dead, who had tried to drown her when she was a child.
The group's days and nights of gallivanting around town, always under the influence of drink and drug, sees them butcher a scooterist and his pillion rider one fateful night. Blackmail is followed by a staged kidnapping that goes grossly wrong, which, in turn, is followed by a series of murders, and before long, the group of delinquents find themselves hurtling down a road of no return. Hot on their heels is the temperamental cop Arvind Mathur, played by Rajeev Khandelwal, who has his own professional and domestic issues to deal with.
Stamped by the Kashyap brand of cool cinema, mostly featuring morally dubious and often unhinged protagonists, Shaitan arrested attention because it showed us people who were real, with the circumstances they find themselves in, having the potential to happen to anyone. "Screw all the rules, there are no rules", is what the pals based their friendship on, and that took them to places that often had the viewer shifting uncomfortably in his seat, but never being able to take his eyes off the screen.
Largely drawing inspiration from films like Trainspotting, Lock Stock And Two Smoking Barrels and the early films of Quentin Tarantino, Shaitan was peppered with many a pop-culture reference. It didn't shy away from showing intemperate substance abuse and was perhaps one of the early films, in the semi-commercial Hindi film space, to focus on mental health, and its repercussions. What also stood out was the fact that not one character was black or white, all of them operating within largely grey areas.
With Shaitan, Nambiar told his story straight, but also twisted it in ways that often threw a curveball at the viewer. The violence was gory, illustrating what the human mind is capable of when pushed against the wall. There was nothing benign about Shaitan, and yet its level of relatability was high. The film scored in bringing to light the grime of a subterranean sub-culture, and shone in both context and subtext.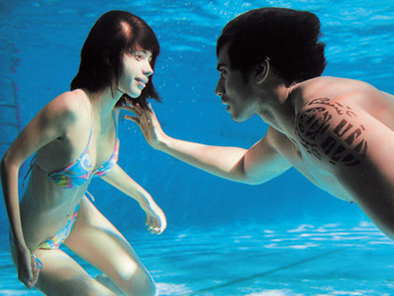 Style & swag
When it released, Shaitan was mildly criticised for letting style overpower substance. But there is no denying that the film gave us some remarkable set pieces, action and otherwise, that make it to many a cinema showreel today. Cinematographer R. Madhi was at the top of his game, whether it was the superbly shot underwater sequences, the moments featuring the sparklers that illuminated half the faces of the actors while keeping the other half dark, to highlight the ambiguity and dichotomy in the moral compasses of their characters.
The accident scene — the yellow Hummer spinning on a desolate Mumbai road by night, the banter of the friends silenced in a moment as they, and subsequently their lives, careen out of control — is one of the film's standout scenes, with the deafening sound followed by moments of eerie silence.
Slow-motion shots abound, with the recurring trope of objects — phone to bullets to glass of water — falling to the ground to signify moments of dramatic high, becoming the film's signature. The bathtub scenes in flashback, shot predominantly in white, remain a standout.
Madhi particularly excelled in the penultimate moments of the film, shot in an abandoned church, playing with light and shade even as the characters found themselves being felled one by one. Nambiar chose eclectic locations — from a near-empty cinema hall to the busy streets of Bhindi Bazaar in Mumbai — to lend tone and texture to his film, with the cinematography doing justice to every frame.
Music
Shaitan gave Bollywoood an all-new soundscape, with its edgy and quirky soundtrack still finding space in our playlists. Prashant Pillai, Amar Mohile, Ranjit Barot and Anupam Roy (not the one you are thinking of) joined hands to come up with a winner ensemble of about 14 numbers, each of which was not only picturised in style, but also popped up at key moments in the film. Nasha and Josh perfectly captured the ethos of the film, while Fareeda scored with its slow-paced, free flowing, slightly rock feel. Hawa hawai, a modern reworking of the
Mr. India number, is still a firm favourite.
A remarkable amalgamation of sound and visual was the cracker of a scene involving a police shootout in a dingy house set to the deliberately slow beats of the Mohd Rafi number Khoya khoya chand. Still a classic!
Humour
The humour, just like the film, was dark, and someof Shaitan's lines have made their way into popular culture. Like, "Screw the tiger, save the Parsi". Or, "What do you call a vibrator gone berserk?" Dil-do paagal hain!" Even some serious scenes — like Arvind going through the red-tape involving his divorce — were treated with a lightness of touch, to give the viewer a reprieve from the overwhelming darkness of the film.
Acts
Shaitan gained from a rich ensemble of actors, most of whom were wet behind the ears, but pitched in with some great acts. Rajeev Khandelwal's seething cop with a conscience was balanced well by Gulshan Devaiah's unhinged act. Kalki's turn elicited empathy, but also horror in parts. Every side player — Pavan Malhotra to Nikhil Chinapa — fitted their parts well.
In its final moments, Shaitan speaks succinctly about the thin line between sach (truth) and sachhai (reality) and how circumstances often compel us to choose the latter over the former. That moral dilemma is now more relevant than ever, making Shaitan resonate with most of us even today.
'Some films just don't age' — Rajeev Khandelwal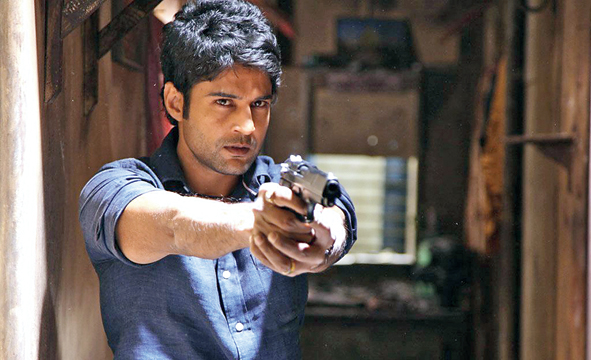 Congratulations for 10 years of Shaitan. What is it about the film that made you want to sign on to play Arvind?
Bejoy Nambiar was the reason why I signed on Shaitan to play Arvind Mathur. I was reluctant in the beginning but he was overly sure and stubborn that I play that character. It was after his third narration when I agreed to come on board. And now when I look back, I can only thank Bejoy.
Fans still talk to you about the film. What is it that they predominantly tell you about what they liked about the film and your portrayal of Arvind?
Well, I guess they all loved the silent yet explosive demeanour of Arvind. The very vulnerable yet stubborn and tough Arvind Mathur was completely in contrast with the other characters of the film. Shaitan achieved cult status because of its style, storytelling, narrative, characters, performances, editing and music. These are the things that fans love and talk about when they discuss Shaitan.
When you were making the film, did you ever think that Shaitan would become the cult film that it became?
I had no idea! In fact, I wasn't going to see the trials because I wasn't sure of what we had made. It was on Anurag's (Kashyap, the film's producer) insistence that I saw the film before we started the promotions. He had seen the film and I remember him asking me that if I don't watch it now, how will I bat on the front foot during promotions? Even when I saw it, I had no idea that I am a part of a film that would live on for years to come.
In hindsight, what do you think worked for the film and what makes it a relevant watch even today?
Each time you break the cliches and create something in which you believe in, irrespective of the odds, you will end up writing history. This is what Bejoy did then and that is why Shaitan achieved cult status. It was the honesty and commitment of everyone associated with the film that worked for it. From Anurag to Bejoy…from the music director Prashant Pillai to the editor Sreekar Prasad. From the cameraman Madhi to all the actors... everyone was just supremely committed, but completely unaware that the film would wow the audience even after 10 years. Some had said when it was released that it was ahead of its time. I guess that is why it is relevant even today. Some films just don't age....
'The maverick brilliance of Bejoy Nambiar was only evident when we saw the finished product'— Gulshan Devaiah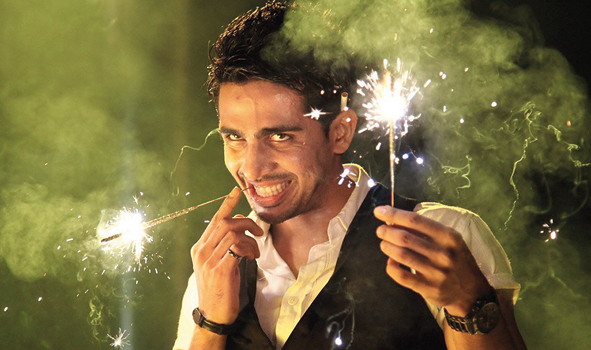 While making the film, I was clueless, and I think I can say that for the other actors also! Forget about whether Shaitan would stand the test of time, we would often keep wondering, 'What the hell is going on?!' It was so chaotic. We shot so many montages... it was like being stuck in an endless loop of slow-motion shots. We were running from here, jumping from there, there were sparklers in some scenes, we were jumping in and out of the car... 30 per cent of what we shot were just montages. We were all clueless!
But we would discuss among ourselves, 'This guy is remarkable. Kuch toh yeh karega, yeh Bejoy Nambiar. Lekin pata nahin kya'.
And then it all came together when we eventually saw the film. So the maverick brilliance of Bejoy Nambiar was only evident when we saw the finished product. I am very thankful and lucky to be a part of a film like Shaitan that has given me so much and set the first few stones of the foundation on which I am building my career today.