Vir Das on his International Emmy nomination for For India
'To just be a guy sitting on three steps in front of a door... it's quite a trip!'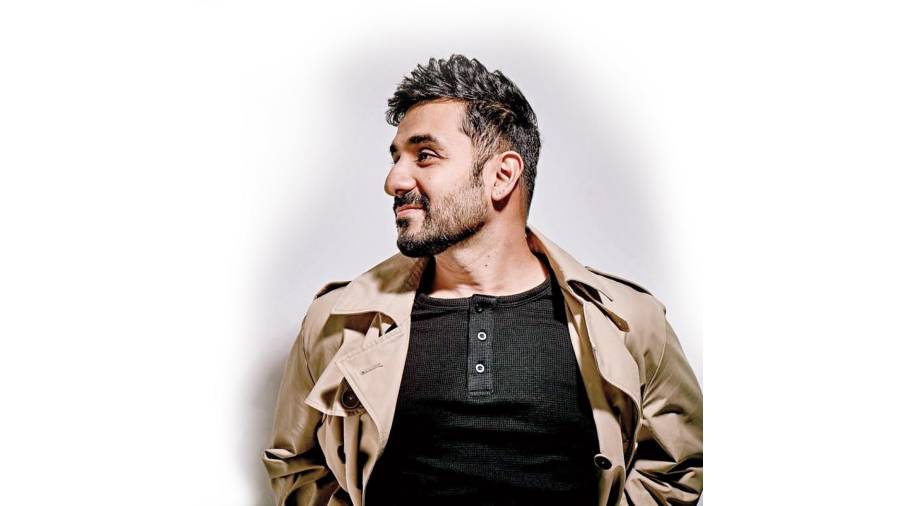 Vir Das
Sourced by the correspondent
---
Published 11.10.21, 01:20 AM
|
---
Vir Das had just cracked open a packet of peanuts when we logged in for a very early morning (for him) chat. "I am someone who needs to eat the moment I wake up and the room service at American hotels doesn't start early, ya. So, main badaam kha raha hoon!" laughed the comedian-actor.
Vir has reason to rejoice. His Netflix Special Vir Das: For India has just landed a biggie — an International Emmy nomination in the Best Comedy segment. Aired on the streaming platform early last year, For India had Vir going back to his roots, evoking nostalgia with the likes of Chyawanprash, Parle-G, Old Monk and Tinkle comics. But in what is his most political piece yet, he also navigated the tricky terrain of Indian politics, touching upon everything from right-wing nationalism to Section 377 to Narendra Modi and Rahul Gandhi. Between bites and laughs, t2 chatted with Vir.
Congratulations for the International Emmy nomination. People in general are stunned, or at least pretend to be stunned, when they are nominated. But you seemed to be genuinely stunned!
I was, ya! I wish there was a more glamorous 'finding out' of what happened (laughs). I was in London, lying under a blanket in the middle of the day and taking a nap because I had a show later on. I got tagged in a tweet, but I said to myself, 'I don't think this is real, I am going to wait for a bit.' And then some other tweets came in and after a bit, I got an official tweet from them (the International Emmy academy). I was like, 'Holy shit!'
Then my wife ordered me some tikkas, and I couldn't even drink too much because I had a show later in the evening. She had a glass of champagne and so did a friend of ours who was there, and I just took a sip (smiles). But I pretty much didn't leave the blanket! (Laughs)
Once the initial euphoria wore off, what were the emotions like?
I still don't know what to make of it because it is such an underdog, far-left thing to happen. I know Netflix is great at taking work that they think is good and submitting it. So it's probably not the first time that a Special of mine has been submitted for the International Emmys.
But the International Emmy doesn't even have a category for comedy or variety special. So to be suddenly nominated in the Best Comedy segment with some of the best series in the world is really mind-blowing. If I am not mistaken, I don't think a stand-up comedy special has ever been nominated in that category before. So to be nominated alongside the likes of high scale, well-produced shows of the world like Call My Agent and just be a guy sitting on three steps in front of a door (in For India)... it's quite a trip! (Laughs)
The show is very, very specific to India. Did the fact that it struck a chord universally take you by surprise?
The idea was to take Indian culture out to the world and to Indians around the world. Whether it's (The) Jungle Book or Buland Darwaza or 26/11... we know these things. But the aim of the show was to pretty much immortalise our culture for the world and to put it out there forever. So this nomination seems like the ultimate pay-off to that intention.
This will be an in-person event in November. I was reading somewhere that you have called for independent designers to dress you up for the big day. What's the thought behind that?
I am on an essentialism trip right now where I am travelling for the next year-and-a-half — for shoots or stand-up gigs — and I am going to be doing that with just eight T-shirts and two pairs of pants. I am trying to go to 34 countries with nothing but carry-on luggage.
Every time there is an award ceremony, one tends to go to a fancy designer for clothes. For India is such an underdog show... the spirit of the show was to say that let's remove all the swag and let's be humble. For the show, I bought my outfit on Amazon and instead of a fancy stage, I had three steps and a door. Specials are shot in fancy venues... I just put my audience in front of me and lit their faces. It feels disingenuous to not carry that spirit forward into everything else.
So if there's a kid who has just graduated from NIFT or somewhere or a new independent fashion label that's been kind of struggling for traction, then I will buy their stuff and then auction it off for charity. At some level, it's (the International Emmy nomination) is an honour, but ultimately, it's just a night, you know. It's just a party (smiles).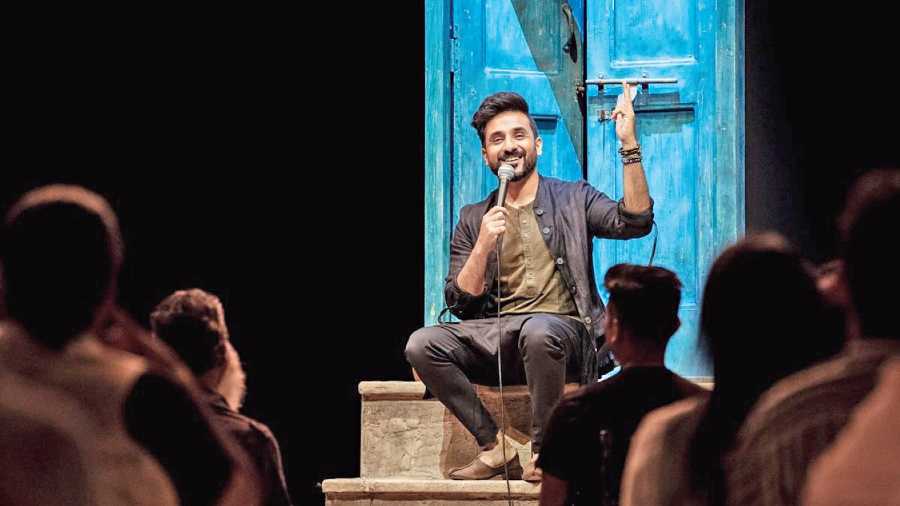 Are you actually planning to travel 34 countries with just that wardrobe?!
Ya, ya! For me, it's okay, but for my wife, it's a little tough. But so far, we have done pretty well. Our rule is that we will spend any amount on travel, on hospitality, on food, on experiences.... We will stay in the best hotel, fly the best airline, eat at the best restaurants, get front row seats to a show... but we aren't buying jeans, you know (laughs).
The world paused with the pandemic, but you kept powering on. Whether it was doing shows from home every night for charity, that Special in which you brought people from all over the world together on one Zoom screen, doing outdoor shows in the forest in Goa for 40 people, some acting gigs.... Has this been the most productive two years for you?
It's definitely been a very fruitful phase. I have really embraced the DIY aspect in me. When the pandemic happened, I had literally not taken a break in over a decade because there are so many opportunities that come from the market. So, 95 per cent of the time, I was just fulfilling market demands. But when the market shut down, it made me think, 'What is it that I really want to do?'
So these two years gave me time to focus on that. It's been great to carry my own mic and loudspeaker up a hill, be my own cinematographer, I ended up shooting a Netflix Special in my pyjamas.... And then I did some acting gigs, which were big projects, but even those came from self-tapes and auditions that I had done. I was able to work on most of my characters from the ground up. So I did what I really wanted to do, and touchwood, there were takers for that.
So self-reliance is now the mantra for you?
I think so. It's actually been the mantra for the last 20 years! (Laughs) When I showed up, there was no stand-up comedy scene and most of us had to build it from the ground up. I like being the outsider on the fringe of things. I dip into a market, take some learning from it and then move on to another.
You still consider yourself an outsider?
Ya I do. It enables me to work in three-four different industries without losing myself in them. While acting, I am sitting in the vanity van and discussing protein shakes and then a few days later, I am doing a show at a comedy club somewhere in the world where no one knows me. And when that gets too much, I create some content or make some music. So before the bubble starts forming around me, I exit it quickly.