Vijay Varma chats about entering the gully of Mirzapur in Season 2
The actor plays a man driven by politics and power in the smash-hit Amazon Prime Show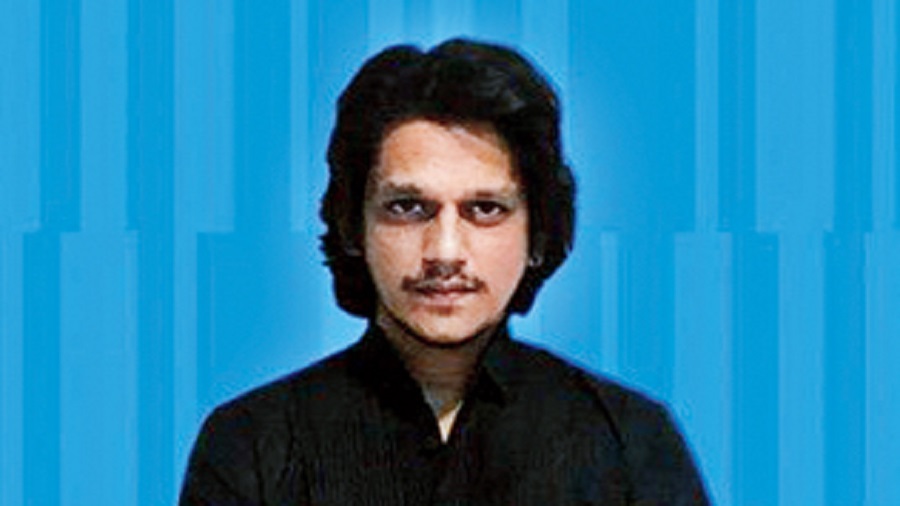 ---
Published 22.10.20, 09:09 PM
|
---
Vijay Varma steps into the world of Mirzapur in Season 2 that drops today. The actor, who made an impression with Pink and came into his own with Gully Boy, plays a man driven by politics and power in the smash-hit Amazon Prime Show. A chat withThe Telegraph.
Was it an immediate 'yes' to starring in Season 2 of Mirzapur?
Ya. I was at the office of Excel (Entertainment, producers) right after Gully Boy's release and the director Gurmmeet (Singh) and the writer Puneet (Krishna) met me and said, 'We have something for you!' I was already a fan of Mirzapur and I felt it was a great set-up for me to walk into. The role is also juicy and nice and fun and bold and adventurous, and so many things. I have had a great working relationship with Excel, so it was an immediate 'yes'.

What makes you a Mirzapur fan?
I think it's a novel show. For the first time, we got to see many actors in a light that we hadn't before... like Divyenndu as a ruthless villain or Rasika (Dugal) as a sultry bhabhi. Along with the novelty, it was the language, the boldness, the pulp, the filminess of it... and yet at the same time, it's so rooted and has so much human drama. Power, politics, characters dealing with their dark sides... it has a vast landscape. Everything regarding the show resonated with me. And one of the great things about Season 1 was that it kept me hooked... I didn't want to leave it. That's something one will get to see in Season 2. I think we've made something that will be worth the wait.

Do you walk in with no baggage at all or conversely, with a lot of pressure into Season 2 of a massively successful show?
It's a completely new family that's being introduced this season, and from the very beginning, I was very clear what I wanted to achieve this season. There was no pressure as such on me and no baggage of expectations from the character, given it wasn't present in Season 1.
I had the chance to play a character, an accent and a region that I hadn't done before. I was excited about it and worked towards it. Overall, it turned out to be a fulfilling experience.

Does this character bring out a facet of you as an actor that we haven't seen before?
I think it was a very interesting casting and writing choice to have a father-son duo introduced this season. My father is played by Lilliput ji. I think it's something novel, and you will discover what kind of a powerful relationship they share. Apart from the externals like the accent and the body language, the biggest challenge was to line myself up with characters who are present so significantly from the previous season. I had watched the show and I know all the characters, so it was a bit of a conflict for me to play my part in a way that I didn't know these characters at all. That was a bit of a learning curve. But I have enough experience behind me and enough love for acting to be able to lose these small inhibitions and just go out and do my job.

Some of your stellar work, of late, has been on the web...
The web is a great opportunity to get a lot of my work out there, some of which hadn't seen the light of day for a while. A lot of work that I had been a part of is all out there now, and I feel a sense of closure, because your work is no longer sitting in a hard drive (laughs). Also, the response for work on the web is very prompt... it's exactly like a movie theatre experience where the junta reacts to your work. It's a great feeling.

What's the career plan? One gets the impression that you aren't in a hurry to pick parts...
I do take my time. Sometimes, I need a lot of convincing to do a part. But in the case of Mirzapur, the pitch was perfect. I take my time because there are some repetitions that I am trying to avoid. I am getting even more choosy now. I want to lose myself in the people that I play and that can only happen if I preserve myself for a while and then plunge into a part. When I was out of work, even then I was choosy. The length of the part doesn't matter... I would rather wait for the right character and the right collaboration.