Vidyut Jammwal shines in pulpy action flick Junglee
The first half is thrilling but the plot becomes predictable in the second half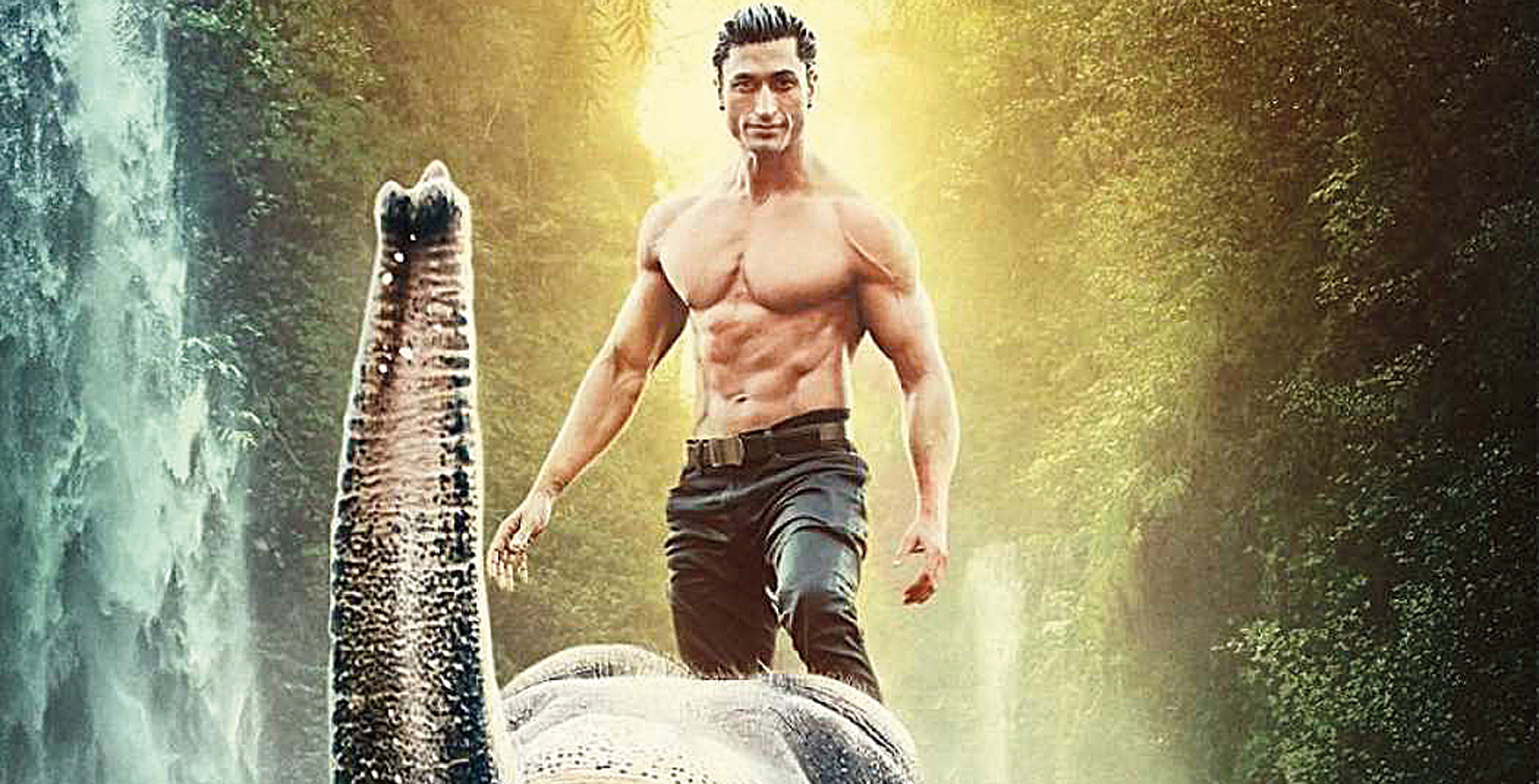 Vidyut Jammwal in Junglee
A still from the film.
---
Published 29.03.19, 08:37 PM
|
---
Director Chuck Russell, who has hits like The Mask and The Scorpion King under his belt, makes his Bollywood debut with the Vidyut Jammwal-starrer Junglee — a film about veterinary doctor Raj Nair's (Jammwal) fight against an international poaching racket.
We are introduced to the Mumbai-based brawny doc who counsels a couple about their pet macaw and saves a stray dog being tortured by goons with some cool Kalaripayattu moves — all in a day's job. Raj returns to his roots after 10 long years for his mother's barsi, to Chandrika Elephant Sanctuary in Odisha, where his father is a conservationist. He reunites with his childhood friends Shankara, a mahout (Pooja Sawant), and Dev, a forest ranger (Akshay Oberoi) and also his beloved elephants Bhola and Didi. A nice flashback sequence between Bhola and Raj is shown in a montage with the song Dosti, soothingly sung by Mohan Kannan.
But all's not hunky-dory at his childhood abode and on a rainy night, poachers create a bloody massacre by killing many elephants and taking away Bhola's tusks. The scene is gory and heart-wrenching for any animal lover to watch. Would Raj be able to save the forest and avenge the death of his near ones? Well, isn't that a rhetorical question.
The first half is thrilling but the plot becomes predictable in the second half and you start losing interest. With his straight face and martial arts chops, Jammwal is perfectly cast and is the best part about this film. However, there are scenes where Raj says — "Yeh Baba ke liye, aur yeh haathiyo ke liye" — while delivering two consecutive punches to the poacher in the climax. It's so campy, you don't know whether to rejoice or stifle a giggle.
Mark Irwin's cinematography is picturesque and the lush green panoramic shots of the forest are a balm to the eyes, but shooting in Thailand and passing it off as Odisha seems too much of a cinematic liberty that plays with authenticity.
Makarand Deshpande as Dev's alcoholic father, Atul Kulkarni as the Mahabharata-loving poacher, and Thalaivasal Vijay as Raj's humble father are one-dimensional but sincere in their roles while debutant Asha Bhat as the journalist Meera, is largely forgettable.
The stunts by Wut Kulawat are appealing, especially that one jail scene where Raj escapes the cops through a small window, with hands tied in a handcuff all along. The serene elephants with their little eyes and adorable grunts warm your heart.
This could've been our very own desi Jungle Book, but Junglee — that's a story about friendship, family and animal conservation — has its heart in the right place, fails in execution. Russell, whose sense of humour was unmatched with the iconic The Mask, fails to live up to the huge expectations. The message about elephant conservation comes across, albeit sloppily.