Unchanged till the end: The straightforwardness of Rishi Kapoor
Sweet prince who did shed the silver spoon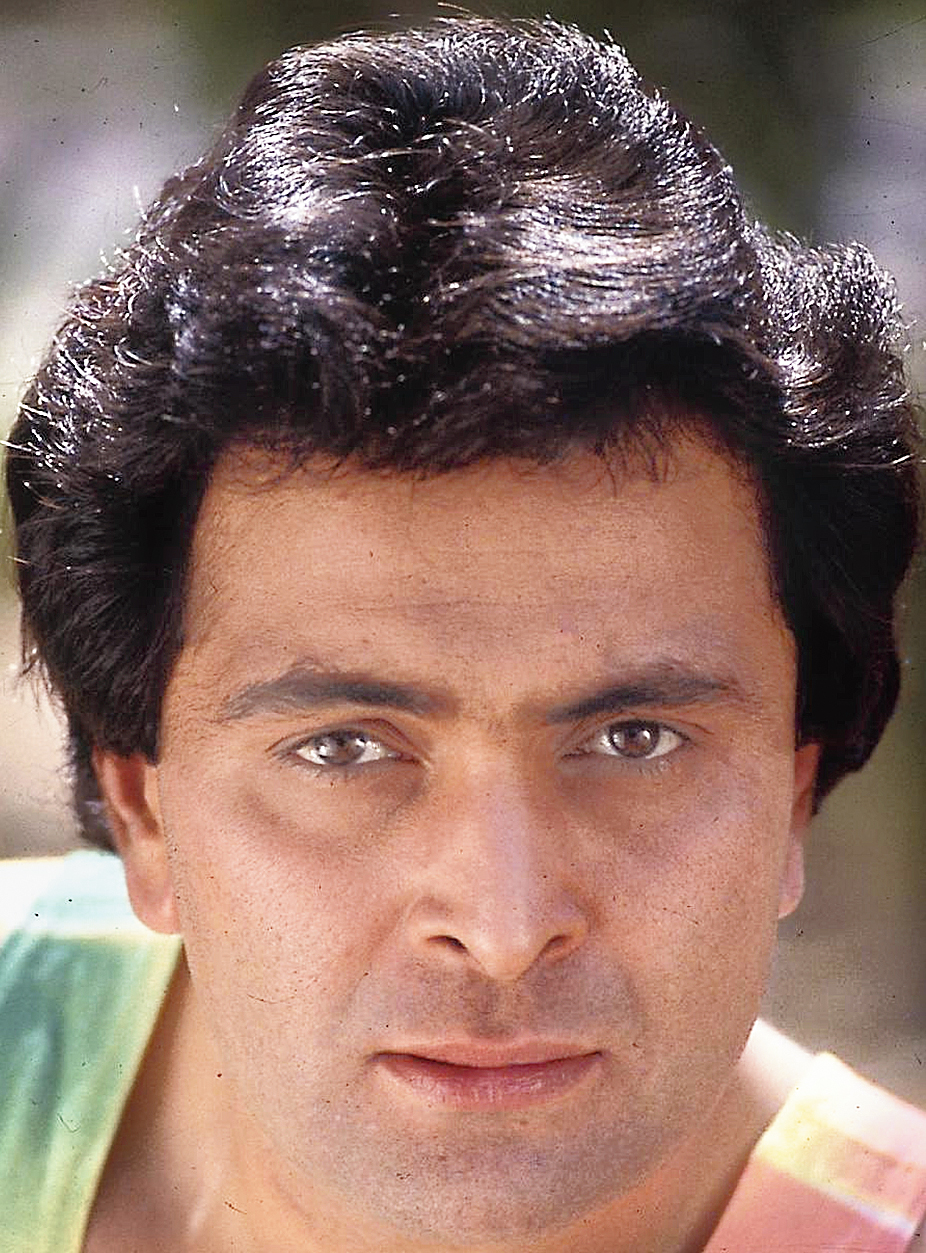 Rishi Kapoor
(Picture sourced by The Telegraph)
---
Published 30.04.20, 11:16 PM
---
Actor Rishi Kapoor, whose cherubic flamboyance was a perfect foil for the angst-ridden years of Bollywood but who eventually outgrew his chocolate hero image, died on Thursday. He was 67.
Kapoor, who was suffering from leukaemia, passed away at a time the country was yet to come to terms with the death of Irrfan Khan a day earlier.
Delhi police granted permission to Riddhima Sahni, daughter of Kapoor, to travel to Mumbai for his last rites amid the Covid-19 lockdown.
Abhishek Bachchan was among those at the funeral. His father Amitabh Bachchan had been a close friend of Kapoor and they had acted together in movies like Amar Akbar Anthony, Kabhi Kabhie, Naseeb and Coolie. Journalist and author Bharathi S. Pradhan recalls:
Just before demolishing the large sprawling bungalow on Pali Hill which he had built brick by brick and lovingly named "Krishna Raj" after his parents, Rishi Kapoor, or Chintu as we called him, had described his dream plans to me.
"We'll be building two bungalows on this plot, two totally separate wings. One for Ranbir with his own kitchen, his own staff. And one for Neetu and me. Give Ranbir total independence and yet be together."
But to facilitate the new structure, when Neetu and he shifted to an apartment on Hill Road, and Ranbir dropped the bomb that he was moving solo with his staff and his dogs (and girlfriend Katrina Kaif at that time) to a four-bedroom apartment of his own on Carter Road, it was indicative of life not going according to the blueprint one makes.
Although Rishi adjusted his heart and mind accordingly and settled down comfortably with changing circumstances, neither he nor Neetu or Ranbir would have dreamt that living together in the same space was never going to happen again.
When Rishi took ill in 2018, diagnosed with leukaemia just when he'd turned 65, it was from his apartment on Hill Road that he flew to the US for a year's treatment. It was to that apartment that he returned last year to recoup and it was from there that he went to Harkisandas Hospital where he passed away on Thursday, April 30, 2020.
His didn't live to see his dream of a completely rebooted Krishna Raj where all of them would live on the same piece of land in their independent spaces.
That was perhaps the one gift that the Creator of the Cosmos did not grant Rishi Kapoor who was otherwise born blessed. There was a time when we'd refer to him as Richie Rich, the poor little rich boy, who had it all. And he'd laugh it off. As he himself would say, "I was not only born with a silver spoon, I also look too healthy and well-to-do to ever play a poor, down-and-out hero."
With changing times, Rishi saw that too play out differently when he gave up the jerseys and guitars and turned to older character roles. Rishi Kapoor 2.0 could do it all — play lawyer Murad Ali Mohammed in Mulk who fights a court battle and religious stigma, become Santosh Duggal, the middle-class teacher in Do Dooni Char, turn rough and ruthless as Rauf Lala, the kingpin of slave trade in Agneepath, morph into a don in D-Day, a gay dean in Student of the Year and match wits with Amitabh Bachchan in the comedy 102 Not Out. He could shed the silver spoon after all.
What remained unchanged till the end was Rishi Kapoor's straightforwardness. What he felt was what he said, which sometimes caused distress to those at the receiving end of it. But however harsh, there was no pretence in his dealings with friends, family and colleagues — his acting was only for the camera.
RIP Rishi Kapoor, one of the most outspoken men I've ever known. Or to use his favourite chant, Jai Mata Di, Chintu.