When the cute faced Tom Cruise skidded into our world in his button-down shirt and underpants, dancing to Old time rock and roll in Risky Business, little did we know that he would become one of the most bankable action stars. With his mischievous smile, effortless charm and diminutive stature, he looked nothing like the action stars we grew up with. Until he did Top Gun in 1986 and took our breath away.
Cruise, however, followed up the genre defining film with critically acclaimed ones like The Colour of Money, Rain Man, Born on Fourth of July, A Few Good Men and The Firm, giving us a taste of his versatility. But it wasn't until he pulled off a daring heist in Mission: Impossible (1996) that he cemented his place as an action star, a place that could not be changed even with films like Jerry Maguire. A place that is reconfirmed with each action film he does whether it is in spy film or sci-fi, action-comedy or fantasy.
Three and a half decades after ace navy aviator Pete 'Maverick' Mitchell achieved cult status with his leather jackets, aviators, bikes and flybys, Cruise has shown us that he still has the charm and chutzpah to break box-office records at Mach 10 speed.
As Top Gun: Maverick becomes the first Tom Cruise movie to cross the 1 billion mark and as the only film to achieve the numbers this year, leaving Marvel's Dr Strange: Multiverse of Madness in the dust, we take a look at our favourite films of Tom Cruise, the action hero.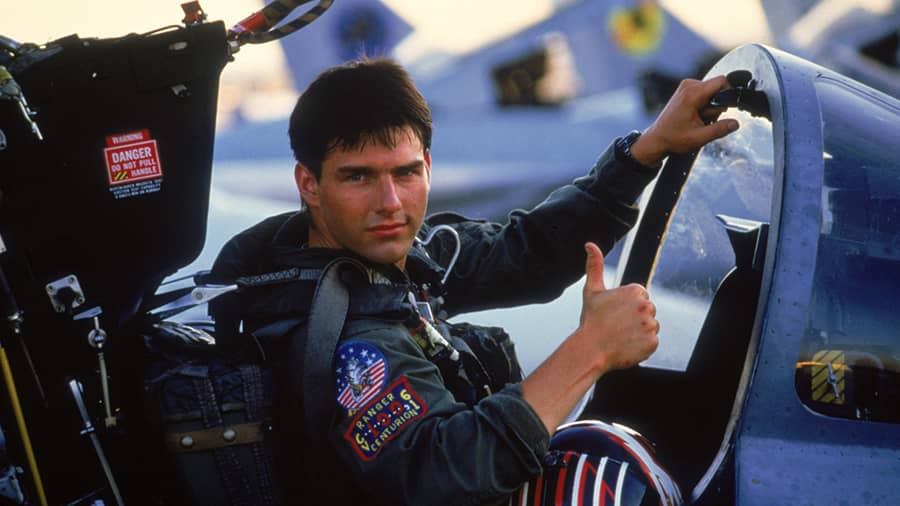 Top Gun (1986)
This Tony Scott chronicle of a group of elite fighter pilots was one hell of a film that was all about male camaraderie and bromance. Tom Cruise is magical as the rule-bending, cocky Pete 'Maverick' Mitchell. The incredible aerial sequences, the contentious relationship between Maverick and Iceman, the friendship between Maverick and Goose, the sweaty volleyball game, the romance – all made for a really good time then and it does so even today.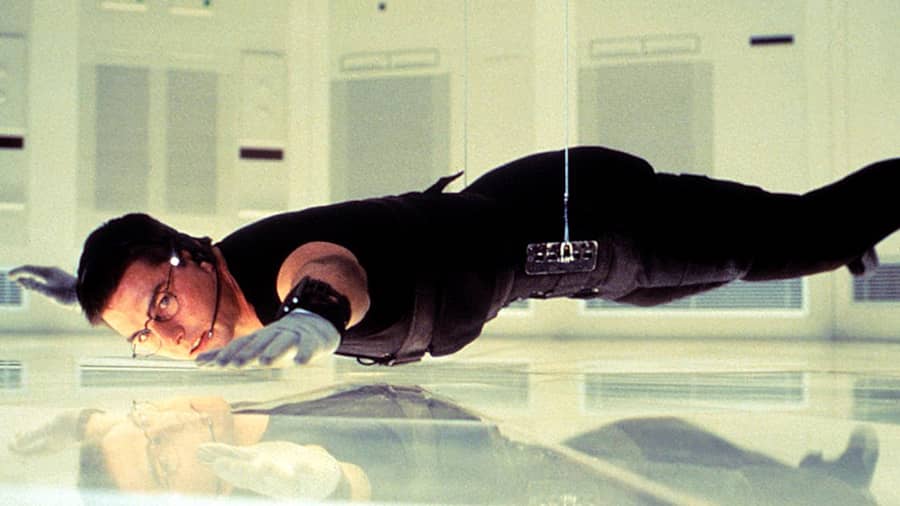 Mission: Impossible (1996)
Tom Cruise dangling from the ceiling of a high-security, temperature-controlled vault and catching that bead of sweat just in time is perhaps one of the iconic movie moments of all time. The film that started a series that has become an action movie benchmark might have had less action and more twists-turns and tense crisis situations that make for a great spy film, but it was still epic. IMF agent Ethan Hunt, played by Cruise, became one of our favourite spies, sometimes even superseding 007.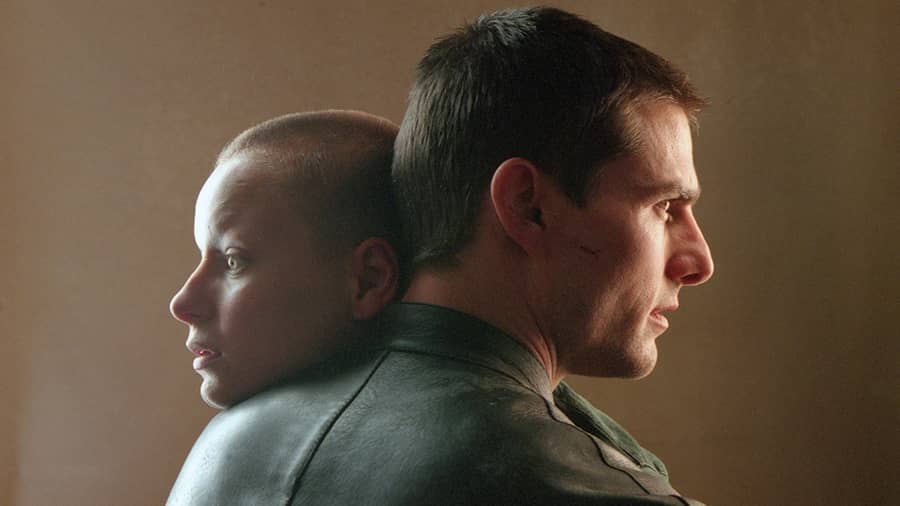 Minority Report (2002)
Steven Spielberg's first collaboration with Cruise was a gritty, taut sci-fi noir that is at the same time thrilling and thought-provoking. Cruise plays an officer in the pre-crime unit in a dystopic future where crimes are prevented before they happen, thanks to 'precogs'. Everything goes well till Cruise's face shows up as the next criminal to catch. Minority Report is dark, intriguing and is made even better with Cruise's impeccable acting.
Mission: Impossible III (2006)
This was the film that laid the seeds of what the Mission: Impossible franchise would become. Directed by then newcomer JJ Abrams, the film might not have had the action set pieces the film series became iconic for but it did have non-stop action and set up the team dynamics which fed how the rest of the films would pan out. Also M:I:III gave us the best villain of the franchise in Philip Seymour Hoffman's Owen Davian.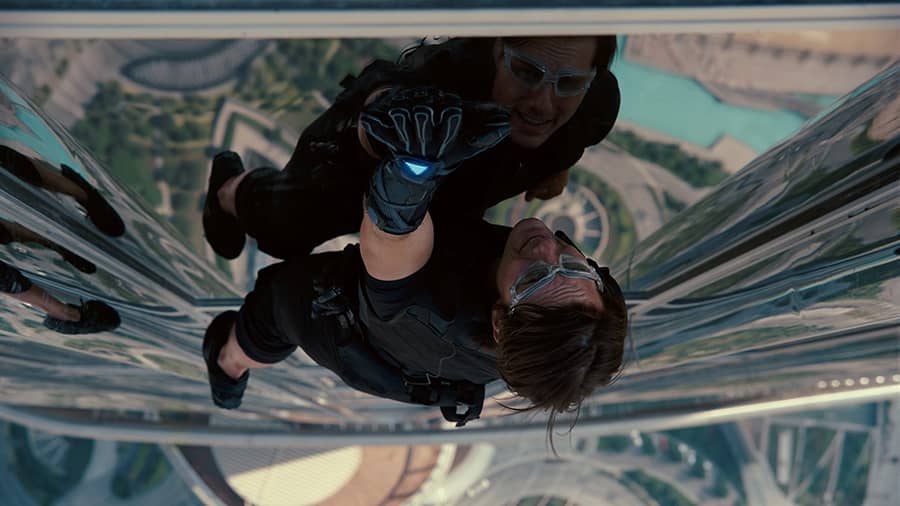 Mission: Impossible — Ghost Protocol (2011)
This is the film that redefined the Mission: Impossible franchise and gave us a taste of unparalleled action centrepieces. First off, Ethan Hunt does all his spy stuff off the grid which itself raises the stakes, then there are foot chase scenes through a sandstorm and a heist in the Kremlin. But what defined it is the scene where Tom Cruise is hanging from the side of the Burj Khalifa. Insane doesn't begin to define the scene that still stuns us, even though it seems tame compared to the stuff we see Hunt do in the later films.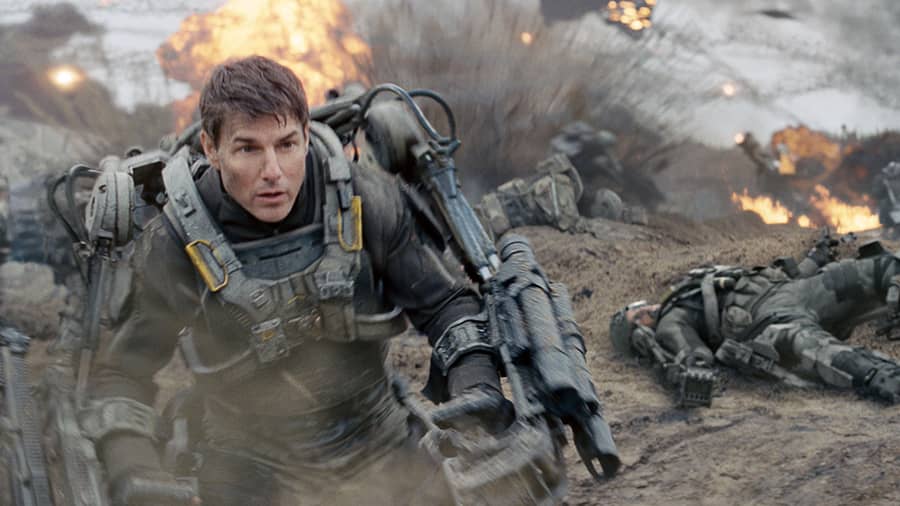 Edge of Tomorrow (2014)
One of the most surprising and entertaining science fiction action films of the last two decades, the Tom Cruise-Emily Blunt-starrer is a film we wouldn't mind watching again and again. Caught in a Groundhog Day time-loop, Cruise's character is a coward who is stuck with reliving the last two days of his life again and again. Supported by a phenomenal Blunt and some excellent writing, Cruise's journey from coward to hero was very satisfying to watch.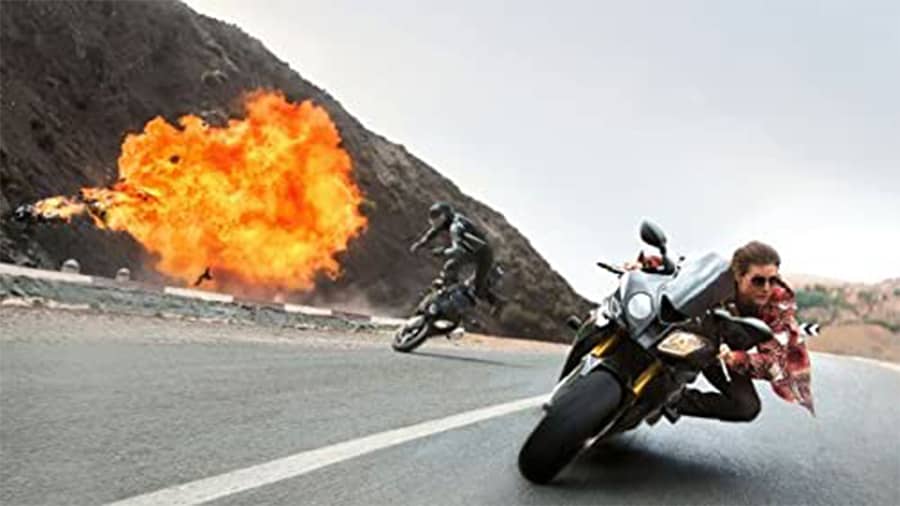 Mission: Impossible — Rogue Nation (2015)
It isn't just the opening scene of Cruise hanging on to the side of a military cargo plane that is taking off that makes Rogue Nation one of our favourite action films, there is the show-stopping opera house set piece, and the underwater sequence, and the car chase in Marrakech… you get the drift. It also introduces one of the best female characters of the series in the form of Rebecca Fergusson's Ilsa Faust, and sets up what is the best MI film till date.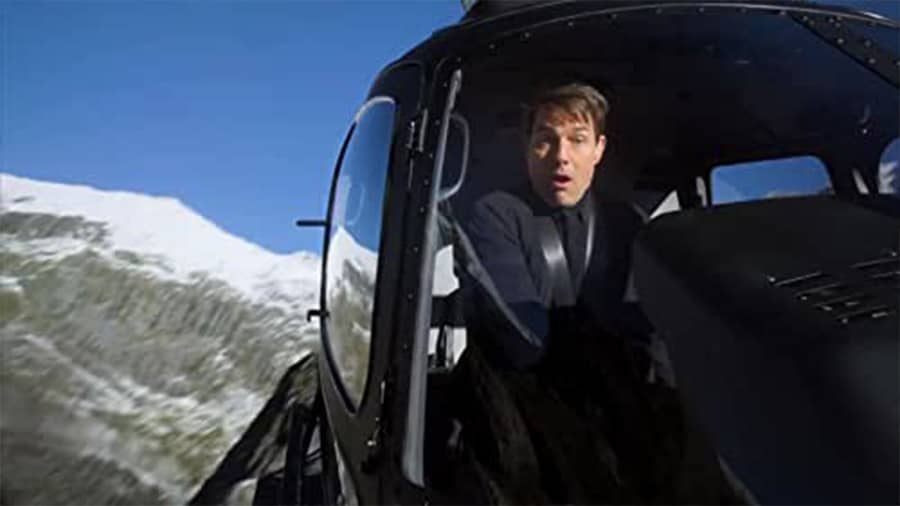 Mission: Impossible — Fallout (2018)
What Skyfall did for the James Bond films, Fallout did for the MI franchise. This is action movie at its best and crowns Cruise as action star par excellence. Violent, gripping and unrelenting, Fallout keeps one on the edge of the seat with its death-defying action sequences (mostly done by Cruise himself) and raises the emotional stakes by letting the audience into the mind of Ethan Hunt, the man he is and not just the man he is seen to be. From HALO jumps in single takes to flying a helicopter through a gorge to jumping across rooftops (and completing the scene despite a broken ankle), Cruise is mind-boggling. No wonder he insisted on himself and his co-stars being filmed flying real F-18s in Top gun: Maverick. Breathlessly exhilarating as Fallout was, we wonder how he is going to top this one.