Tina Desai on Nikkhil Advani's Mumbai Diaries 26/11
'Earlier, I used to worry about how to play the bubbly girl in 20 different ways!'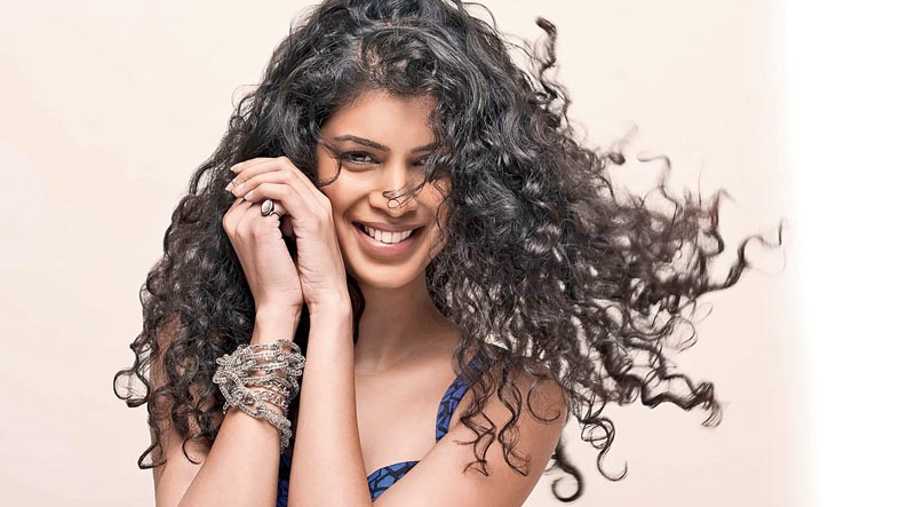 ---
Published 08.09.21, 05:23 AM
|
---
Tina Desai is a well-known name both here and there. The model-turned-actor has featured in films like Table No 21 and Yeh Faasley, but it's her career in the West — she's starred opposite Dev Patel in The Best Exotic Marigold Hotel and its sequel, as well as the globe-trotting series Sense8, that has made her more popular. Come September 9, Tina will be seen alongside Konkona Sensharma and Mohit Raina in Nikkhil Advani's Mumbai Diaries 26/11, that looks at the Mumbai terror attack of 2008 from the perspective of frontline workers and first responders. A t2 chat with Tina.
What hooked you?
Everything, actually. I think Nikkhil (Advani) is very good at doing things that are hard-hitting and gritty. I was very happy to collaborate on this because when I watched D-Day (directed by Nikkhil), my tummy was actually churning, and that doesn't happen to me often. So when this project came along, I was really thrilled.
The script is really tight and there was nothing that hit me as somewhat weak or inaccurate. On top of that, my character (Ananya Ghosh) is a calm and strong heroic girl. She doesn't take herself too seriously, and yet she's incredibly competent and smart.
As a person, I like to face things head-on and this girl does that too. I don't think anyone can be so strong in a terrorist attack, and yet she holds it so well together. She looks after and protects people during the attack. I am probably a percentage of that, but I loved that I got to play someone who is that calm.
What part of playing this character stretched you as an actor?
I was very worried about the parts where I had to interact with the terrorists, as well as some other high-drama scenes. I was wondering how I could hold on to this strength for hours because the process of filming, depending on individual directors of course, is lengthy. I was afraid I wasn't going to be able to maintain that intensity for so long, and it would kind of get mechanical. But then, Nikkhil's style of shooting is so beautiful... he creates an environment where you can absorb off it and add more. He shoots so quickly that you have to only do a take a couple of times. And so it remains fresh and organic.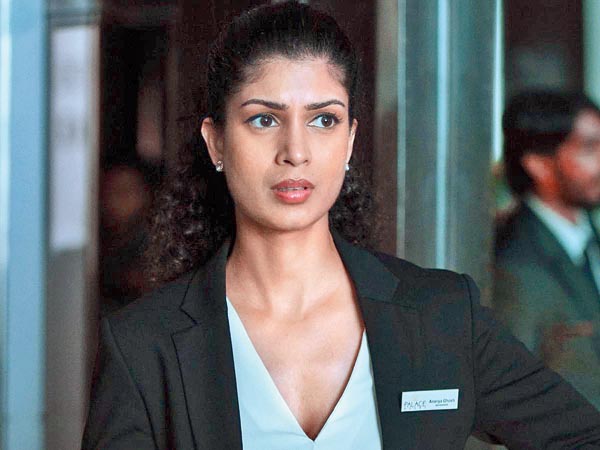 A lot of your recent work has been in the West. How much does the current web explosion in India make you want to do more work here?
The kind of stories now being told here are so diverse. Earlier, I used to feel that the focus on love stories was too much here. I used to worry about how to play the bubbly girl in 20 different ways! (Laughs) But now there are so many different characters that one can play. I am enjoying it because I have always wanted to play characters like an astronaut, doctor, scientist... a whole lot of other things. Yes, falling in love is a great emotion, but there are so many other things in life that you can tell as a story. Even the West has opened up and there is so much representation happening. Now every time I get a script, from wherever it is, I feel, 'I really want to do this!' It's that great a time.
Was it the pressure to stick to a stereotyped heroine template in Bollywood that made you move out?
There were only 'x' number of projects being made, and out of that, one is only offered a few, and you try and make the best of those. I am not in a position as an actor yet where I can dictate what kind of characters I want to play and what kind of scripts I have access to. From whatever I have got, if they have resonated with me, I have done them. They could have been smaller projects, sometimes they have been insanely big projects.
Is it going to be one foot in India and one in the West?
I definitely want to continue doing projects there because the writing is so different and I really enjoy that. It kind of opens up my mind and world. The styles, culture and thought processes in the West are very different. It's fresh perspectives constantly, and that's great for my growth. But I also want to do work here because I want to have a connect with my own country and my own people.