Tigers is a poignant story of redemption
Emraan Hashmi powers this David vs Goliath tale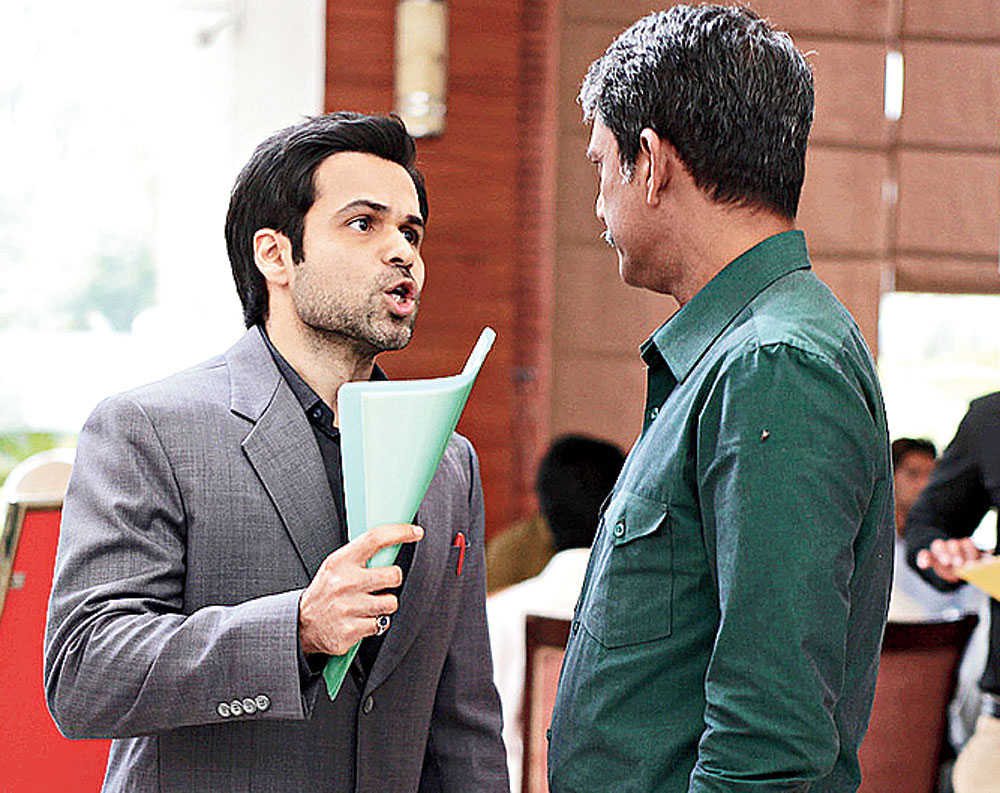 ---
---
A David vs Goliath story, Tigers is about Ayaan (based on a real-life Pakistani citizen called Syed Aamir Raza Hussain, played by Emraan Hashmi), who believes he's landed a dream job when he's picked as a medical representative for Lasta, one of the biggest companies for baby formula products in the subcontinent. Ayaan's easy charm coupled with his salesman instincts ensure that the company's sales spike almost immediately; his growing importance in the company is reflected in Ayaan's jump from a rooted middle-class lifestyle to a lavish bungalow in an upscale locality.

Things take a dark turn when the father of two realises that scores of babies in Pakistani hospitals are dying of diarrhoea and dehydration induced by the infant formula that he sells. Wracked by guilt, Ayaan decides to take on his bosses, but finds it's more than what he's bargained for. "You are a salesman who's trying to be a superhero," he's told, with the MNC using money and muscle to force him to back down.
Filmed in flashback sequences with Tanovic using the trope of Ayaan narrating his story to a British crew keen to turn his struggle into a film, Tigers is as much a poignant story of redemption as it is a cautionary tale. At 129 minutes, the film strikes an easy balance between Ayaan's life as a family man and his frenzied battle with his own employers.
The film also uses real footage of dying infants to drive home the horror; it lends authenticity to a subject like this but may make one queasy. The final 30 minutes, when hope arrives and departs for Ayaan at regular intervals, may seem a tad too long, especially when the narrative becomes a procedural of sorts.
It's an assured act from Emraan Hashmi, who brings both relatability and heroism to Ayaan, which makes Tigers worth a watch. He's supported by a strong ensemble cast — Geetanjali as Ayaan's luminous wife Zainab, Adil Hussain as his unscrupulous boss Bilal, Satyadeep Misra as the honest doctor Faiz and Vinod Nagpal and Supriya Pathak as Ayaan's parents. A special mention for Erol Zubcevic's cinematography that captures the dusty bylanes of a small town in Pakistan as effectively as the sweeping plains of the countryside.
"This is a story that keeps repeating itself," runs a line at the end of Tigers. This is a film the world should have watched much sooner.
Tigers is streaming on Zee5

Choose your battles carefully. Sometimes peace is better than being right." These lines may have been spoken at a crucial juncture of Tigers, but could well have mirrored the film's plight in its four-year struggle to find a release.
Oscar-winning director Danis Tanovic's 2014 film on corruption in the corridors of multinational companies that peddle spurious infant formula products in developing countries has waged a long and arduous battle to get to the release line — its face-off with the company on which the real-life story is based ran into several years. Tigers has released this week on the digital platform Zee5. In the final cut, most of the names have been changed.