The White Tiger brings life to Aravind Adiga's bestseller
'It's really satisfying that something that I worked on practically alone in my room is now being viewed by the world' — says Mukul Deora, producer of film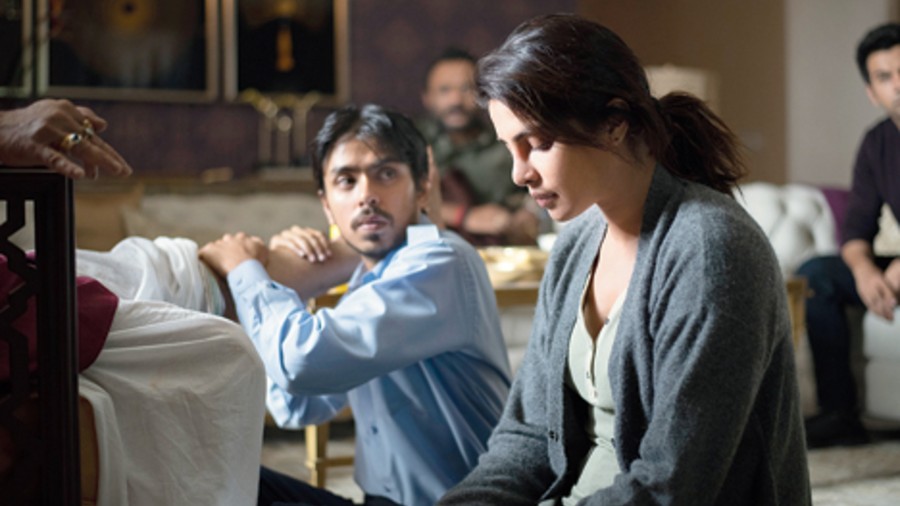 Priyanka Chopra Jonas and Adarsh Gourav in The White Tiger, now streaming on Netflix
Sourced by the correspondent
---
Published 03.02.21, 11:19 PM
|
---
The White Tiger is topping the charts on Netflix worldwide and its producer Mukul Deora couldn't be happier. The film producer-musician-entrepreneur put money and muscle behind his passion project — based on the eponymous 2008 novel that won Aravind Adiga a Man Booker Prize — and lived with the book for years before putting together a global project (Priyanka Chopra Jonas who stars in the film has also executive produced it, with film-maker Ava Duvernay) that's now garnering strong Oscar buzz.
Over a Zoom call, we chatted with Mukul on the process and passion of putting together The White Tiger, that also stars Rajkummar Rao, and has made its breakout star Adarsh Gourav  — who plays the central role of Balram Halwai aka 'The White Tiger' — a phenomenon.
The White Tiger has met with unanimous praise. Being No 1 in 40 countries is no mean feat. Is all the positive feedback that's coming your way making the many years of hustle worth it?
Yes, for sure. There is an older gentleman who I don't know very well, I know him socially, who spoke to me for half-an-hour and he was so moved by the film. He told me, 'Mukul, I often wonder why India is such a safe country and why people don't revolt, and this movie made me think about all those things'. I found that interesting.
I have read the book for so many years, that for me, this story is like my own story. I know it so well. I think the film has made a lot of people think about their relationships with people who work for them, and also the systems of power that everyone is a part of, willingly or unwillingly. It's also a film that's made many people uncomfortable. It's sparked something in many, it hit many in the way that made them go, 'Whoa!' A lot of people just found it good entertainment, which is also fine.
Were these the exact things that spoke to you when you first read Aravind Adiga's book so many years ago?
It was a mix of many things. I really loved the book. It made me laugh out loud, it made me cry, it made me angry, it made me think, and what it really made me feel was, 'What a story this is! Aravind Adiga is a genius'. This book gives us a character like Balram (played by Adarsh Gourav) and concepts like the 'half-baked man' and the 'rooster coop', which allow Balram to break from his chains and become 'the white tiger' that he's meant to be. I could empathise with that because everyone has to break from something, whether it's societal, familial or economic, to rise in life. I felt that if there is something in this story that resonated with me so deeply, then it would also resonate with the world.
For me, making The White Tiger was a creative pursuit, but also an economic pursuit. I worked hard on setting it up in this way, with Ramin (Bahrani, the film's director) and with Netflix. The core was always the creative resonance, in the sense that I loved the story... it always has to come from there, but then you also have to believe that other people will also love it, and that it's a story that has wings.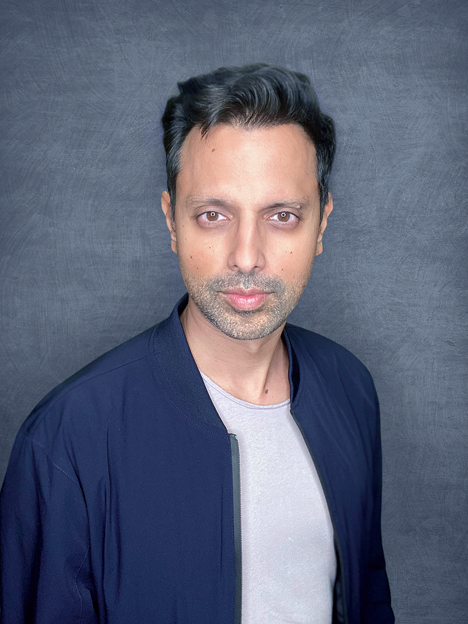 What were the biggest challenges of getting this film off the ground, because it did take you a couple of years to put it all together?
The biggest challenge was to set it up in the way that I wanted to, and to do justice to the story. I did feel that it had the capability to become the phenomenon that it is now. But I am not some big Hollywood producer, I have no contacts in any film industry. I spent a lot of time meeting people and building relationships. For me, this story is an indictment, but also a celebration of humanity. I also had to ensure that we maintained the tone of the book, which is funny yet ironic, it's also dark but ends on a positive note. So, one was the creative struggle of staying true to the book and the other was the business struggle of getting a global team — Priyanka, Rajkummar, Adarsh — on board to do justice to this.
It's really satisfying that something that I worked on practically alone in my room is now being viewed by the world. It's a crazy thought (laughs). I want to continue doing this. I have a few new stories that I love. I have to really love a story to get behind it and spend time and energy on it and try and make it happen. Every film is a mountain to climb. And to make a film of this reach is truly a miracle.
Adarsh Gourav is the breakout star of The White Tiger. Did you foresee that he would become the phenomenon that he has?
We auditioned a lot of people for the part of Balram. And when we saw Adarsh, both Ramin and I felt that we saw Balram in him. He had done Rukh (2017), which is a good movie, but he was practically a fresh face. His dedication on set and off it was amazing. He wanted to slip into the skin of the character by being a driver for a few days. He also spent time in a village in Jharkhand. The way he immersed himself into this process, I was pretty sure he's going to be incredible in the film. As a producer, at no point, from the time we got him on board, did I think that we hadn't made the right choice.
There's growing Oscar buzz around the film and we are hearing about potential nominations in more than a dozen categories. What are the emotions like for you at this point?
(Laughs) It truly does feel surreal! And what will be even more surreal is that if we get nominated and win, we will be sitting in our houses and watching it, like the way it happened with the Emmys. I think Rajkummar, Adarsh and I will be sitting in a room in India wearing tuxedos and watching it on TV (laughs).
We are not there yet, so fingers crossed that we get there. Honestly, I am very happy that we are in the discussion right now, and I hope that we do manage to get some nominations. If you sit back and think about it, it's quite amazing... this whole thing. I try not to think too much about it, I try and keep myself busy doing the next thing (laughs).
After The White Tiger released, I got so many mails from film-makers, writers, actors from all over the world... from Nigeria, from Saudi Arabia and from India, of course, who couldn't believe that someone in India could make such a film. For me, it would be nice to just carry on this thing and make people in any part of the world believe that they can make a global movie based on a specific story from their country, and that it can have these wings to take over the world. That was one part of my goal when we were making this film... having an Indian crew, even the cast is all Indian... I think it will be a great thing for me if other people get inspired by this.
You wear many hats. Would being a musician be your primary identity?
About six months ago, I would say that I was primarily a songwriter. But today, I would just say that I like to write. I love writing, whether it's a song and on some of the other projects that I am working on, I am writing with the other writers as well. As a producer, I feel, one is ultimately a storyteller. How can you give feedback on a script if you don't know how to write one? I would just say I am a writer of stories... series, movies, songs....