The suitable actors
Mira Nair hails cast who make up the Chatterjis of Calcutta in her adaptation of Vikram Seth's magnum opus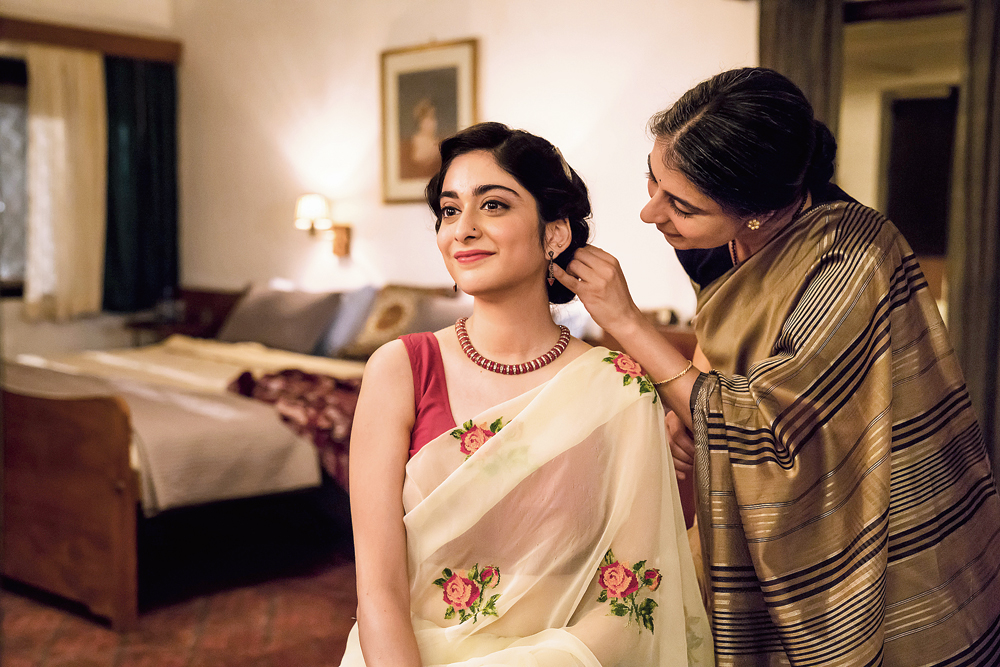 ---
Published 20.12.19, 06:57 PM
|
---
Many readers would agree that Part 7 in Vikram Seth's 1,349-page, 591,552-word A Suitable Boy, extending from page 373 to 501 and broken up in 46 bits, is probably the best section of the novel. Certainly, it is the most fun, and Mira Nair, who is filming the adaptation for BBC TV, has hailed the cast who make up the Chatterjis of Calcutta as her "pretty lovely reputed Bengali actors".
There is Mr Justice Chatterji, who is played by Barun Chanda, who made his name in 1971 in Satyajit Ray's Seemabaddha (Company Ltd) alongside Sharmila Tagore. Mr Justice Chatterji is disappointed that his eldest son, Amit, has not become a barrister like himself, but having graduated in jurisprudence from Oxford — Seth himself read philosophy, politics and economics at Corpus Christi College, Oxford — he prefers to spend his time writing poetry. He is very much like Seth, who put something of himself into the character of Amit.
The obsession with poetry earns him a gentle rebuke from his father: "It's all right as an amusement, Amit," said Mr Justice Chatterji. "But it's not a living. And what's wrong with the law?"
The crucial role of Amit has gone to Mikhail Sen, who has starred in a Bollywood musical, Taj Express; been cast as Helenus in a Royal Shakespeare Company production of Troilus and Cressida; and taken the role of Flt Lt "Laddie" Roy, a Bengali ace fighter pilot in the First World War, in a show put on by the Royal Air Force.
"Both my parents were in the theatre, so I ended up going to rehearsal from when I was a baby because they couldn't leave me anywhere else!" Mikhail has explained. "So theatre very much became a part of who I was quite young."
Amit is teased endlessly by his sisters, Kakoli ("Kuku") and Meenakshi, who are played by Ananya Sen and Shahana Goswami respectively.
Shahana — "I am a Bengali girl born and brought up in Delhi" — was cast as Amina in Deepa Mehta's film adaptation of Salman Rushdie's Midnight's Children in 2013.
The Chatterjis, who are Brahmos and occupy a gracious residence in Ballygunge, have been "more than affluent for generations". According to the novel, "some people thought the Chatterjis obnoxious because they appeared to enjoy each others' company even more than the company of others".
The younger Chatterjis have a distinctive feature — they often speak to each other in rhyming couplets.
Amit is not interested in getting married, provoking Kakoli to tell her elder brother: "Amit Chatterji, what a catch!/ Is a highly suitable match."
Meenakshi cannot resist adding: "Why has he not got married yet?/ Always playing hard to get."
Kakoli isn't finished yet: "Famous poet, so they say,/ 'Besh' decent in every way."
In the novel, readers learn: "Kakoli was deeply attached to the telephone, and monopolised it shamelessly — as she did the car."
There seems to be, at least, one white actor in the sea of Indians — Austrian Thomas Wienhappel plays Hans Sieber, second secretary in the German Consulate General and Kakoli's love interest. He apparently "even pretends to like Rabindrasangeet".
Mira has reduced the number of characters in Seth's novel to a cast of a hundred but they all interconnect with each other. For example, Meenakshi is married to a tyrant of a husband and a snob to boot, Arun Mehra. No wonder she secretly telephones a family friend, Billy Irani, and makes an assignation with him at the Fairlawn Hotel at four o'clock for "tea and so on".
Arun's younger sister, Lata (Tanya Maniktala), the central character in the novel, is staying with her brother in Calcutta. Keeping a beady eye on all goings on is her mother, Mrs Rupa Mehra (Mahira Kakkar), who, despite her preoccupation with "my blood pressure and my blood sugar", is determined to find a suitable boy for her daughter.
The script is by Andrew Davies, one of the BBC's acknowledged masters of the art. He has been helped by both the novelist and the director, who have said they are delighted with the result. In the novel, at least, Seth has caught the nuances of Bengali life pitch perfect.