The Haunting of Bly Manor cranks up the drama and dials down the horror
The show is designed to leave the viewer with a feeling of sadness and often, a sucker punch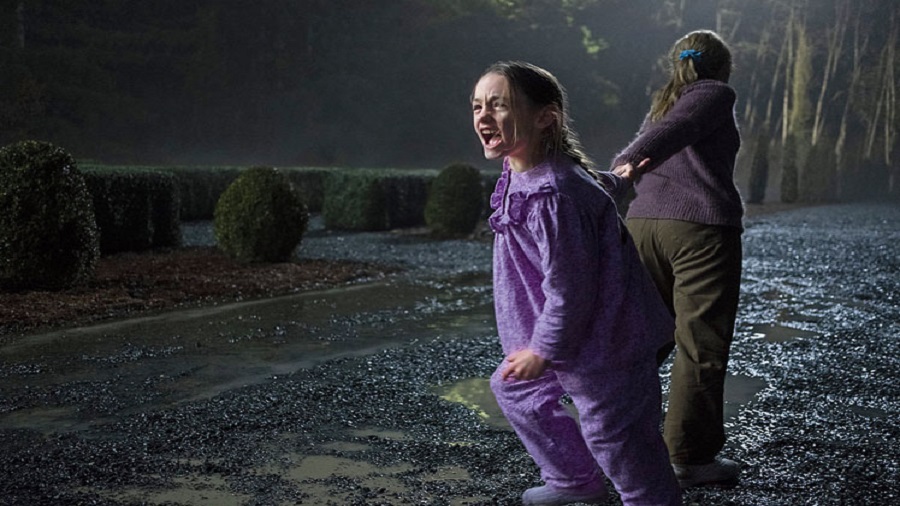 ---
---
In the penultimate moments of The Haunting of Hill House, we learnt the secret of the room behind the red door. Described as the "heart" (or rather the "stomach") of Hill House, the 'Red Room' meant different things to different members of the doomed Crain family, playing out through their personal fantasies and often, their hallucinations. The Haunting of Bly Manor, too, ends with a door. Except that this one holds out hope. Hope that one day the one who has walked out through it will come back.
There are quite a few things in common between the two stories. Both take place in a sprawling malevolent mansion. Both have children, at least for the large part, at the centre of it. Both have characters dealing with grief, loss and the pain of lost love. Both are based on classic horror texts — Hill House was derived from Shirley Jackson's 1959 novel of the same name; Bly Manor updates Henry James' 1898 novella The Turn of the Screw.
But where The Haunting of Hill House delivered on genuine scares, The Haunting of Bly Manor is designed to leave the viewer with a feeling of sadness and often, a sucker punch. Creator Mike Flanagan comes up with a story that's far more complex and gut-wrenching than that in Hill House, and Bly Manor will work or not work for you depending on which side of the 'If I watch a horror story, I want to be spooked out of my senses' spectrum you find yourself on.
Told over nine episodes, Bly Manor builds its drama on slow-burn. A wide-eyed American Dani Clayton (Victoria Pedretti, who played Nell in Hill House) arrives in England in the '80s and promptly signs up as au pair to the Wingrave children who live in Bly Manor. The kids — Flora (Amelie Bea Smith) and Miles (Benjamin Evan Ainsworth) — seem angelic to a fault, but very soon it becomes evident that the sinister goings-on at Bly Manor are connected to them. The orphaned children's uncle Henry (Henry James, who played Hugh Crain in Hill House) refuses to visit them, and it's left to Dani, aided by the housekeeper Hannah (T'Nia Miller), the resident cook Owen (Rahul Kohli) and the gardener Jamie (Amelia Eve) to hold fort. Dani, who has come in with her own emotional baggage, also has to contend with the fact that the previous au pair had inexplicably drowned herself in the lake on the manor premises recently.
While Hill House was primarily centred on the horror that rose out of the unexplained death of the family's mother, Bly Manor, streaming on Netflix, is far more ambitious. The narrative here is split across multiple timelines: the '80s where the primary action takes place, the late 17th century where the dynamic between sisters Olivia and Perdita shape the proceedings of the present, and 2007 where the story is being narrated to a group of people gathered for a wedding. Even within these timelines, there are flashbacks that tell stories within stories and develop threads within threads. What further complicates matters is that many of the players — most dead, some living — can "dream hop" to a previous memory even as they bodily remain in the present. All of this, across a total of nine hours, needs the viewer to be thoroughly invested, even as the scares rarely pop up. It will test your patience (I was often tempted to give up), but the emotional payoff at the end is sure to stay on with you for a while, even though you will definitely be disappointed by the lack of spooks. Yes, there are the ubiquitous dark corridors, sinister-looking dolls peeking out from everywhere, shadows that can't be explained and Flora's unsettling vacant expression. But we need more, much more, from a genuine horror story. There's nothing here that will make you cow down in fright like The Bent Neck Lady did in Hill House. "Perfectly splendid" did you say? Well, not quite.
Though mindboggling for the most part, what works for Bly Manor is that most episodes, especially Episode 5 onwards, are structured like a standalone story. Few of what you see unfolding in front of you is rarely explained, and so you have to spend time trying to fit it together.
The befuddling time-loop featuring Hannah in an episode is particularly testing. The result of such diverse narrative threads is that they come with largely satisfying bursts of epiphany, but also overcomplicate things.
Bly Manor, unlike many others in its genre, is committed to telling much more than just a spook story. There are philosophical discussions on life and death and it uses a maze of memories to unearth hidden scars and spill carefully tucked-away secrets. Whenever it tests your patience, it's the performances — each pitch-perfect, and led by Pedretti — that come to the rescue.
"Not a ghost story but a love story", is how a key character spells out the essence of Bly Manor towards the end, reminding you of the telling words at the beginning, "To truly love another person is to accept that the work of loving them is worth the pain of losing them". Bly Manor cranks up the drama and dials down the horror. But the fear of losing the ones you love is also a kind of horror.

I liked/ didn't like The Haunting of Bly Manor because... Tell t2@abp.in