The gully life inspires rapper Divine to spew words of wisdom
The Mumbai rapper's following enjoyed a fillip with the arrival of the Zoya Akhtar-directed film Gully Boy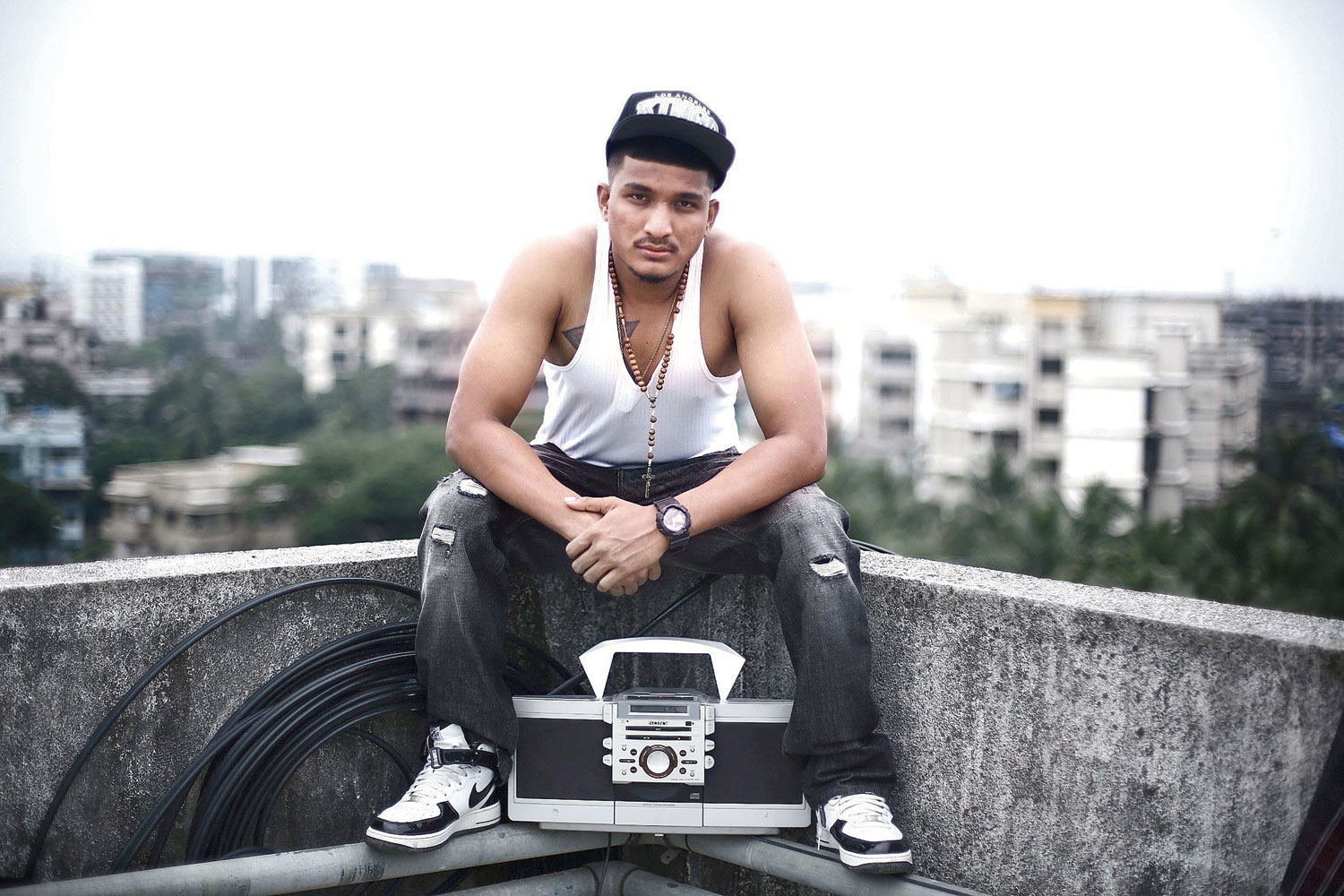 "It's a tough life (in the gully) but they don't think that way as it's normal for them.... Gullies are special and that has been portrayed. There is no religious discrimination in the gully, they live in harmony": Divine
Picture courtesy: Divine
---
Published 07.07.19, 01:01 PM
|
---
Young rappers around India keep talking about Gully Gang Entertainment, which rapper Divine founded a few months ago to promote the rapping scene. Born Vivian Fernandes, the Mumbai rapper's following enjoyed a fillip with the arrival of the Zoya Akhtar-directed film Gully Boy, which has been inspired by the lives of rappers Divine and Naezy.
But what's been the journey of Divine? Filmmaker Akshat Gupt has captured just that in the documentary Gully Life (to be released on Red Bull TV and Divine's YouTube channel on July 17), produced by Red Bull Media House.
The Telegraph caught up with the 28-year-old in Mumbai and this is what he had to say.
Now that you have become a star, has the perception of your gully changed?
To an extent. The kids have someone to look up to from their clan and I am proud of that. I am sure there are many such stars from Mumbai and around the country, inspiring these kids. There must be good rappers in every city... not only rap but art, something that inspires kids. Who wants to work at such a young age? They want to dance, go out, have fun.
Coming from the gully, was it hard to fit in?
No, it was never hard. I never saw myself in that manner, I always wanted to do something in music and kept pushing myself into it. We all have to build our own thing, we all have our own lane and that does not necessarily mean you have to do Bollywood and Bollywood music. There are so many platforms... you can always use YouTube, mobile phones and cheap studios to put your music out.
People have heard your music, they've gone for your shows but this is a 55-minute documentary about you. Isn't that scary?
Yes, it was scary and surreal. If you watch carefully, I got nervous in some parts but I am that guy who still gets nervous before going on stage because it's live and people are watching you. Even if it's something online, it's still out there. But I have a good feeling about this.
How is this documentary going to help the gully scene?
I think this is for all the kids in the corner who have a dream. I was the same kid with a dream and I want all kids to get inspired and follow their dreams.
The gully rap scene is booming right now but why did it take so long?
The Internet was not there and previously music was telecast over television and radio as it was all Bollywood-centric. Independent events are now a big thing and because of the Internet one can stream songs and listen.
Some parts in the documentary show you around drugs and it also shows that you had issues with your father. How did you open up?
At first, I thought that it would not be cool to showcase the drug-related parts because I didn't want kids to think it was cool. It happened to me because my family was not around and I don't promote drugs because that's not cool.
My dad and I are fine with each other now. I don't know what made him do what he did in the past but it's all good now.
Do you have more secrets?
No, I don't think so; 98 per cent of my life is out there. So I'll keep the two per cent to myself.
How do you practise now compared to the days spent in the gully?
I have studios and producers are ready to work with me. These facilities are more accessible now. It's like sports, the more you practise, the better you get. My first album, Kohinoor, is going to release; it is a project I have been working on for two years. I am very excited to see how people react to it because I used to listen to albums to understand singers and get inspired. I don't want to be a one-hit wonder.
Which was the hardest part in the documentary?
This is the first time my mom is out there because she is very reserved. Now she sees me and is comfortable and believes that if her son can do it then why can't she. It was a bit hard to get my personal side out there but people should know that they have made me what I am.
In the documentary, you come across a diss track by Adiacot (from Calcutta). Any message for them?
No, nothing. I just wish that they make some good music sometime.
Was shooting the documentary fun?
Yes, Akshat (Gupt, the director) never made me feel that he is shooting me. He just had to put a mic on me and at times I forgot that there was a mic on me (laughs). He and his team were very kind to me.
Feeling good, right?
I am feeling very good. All credit goes to Red Bull and Akshat because they did this. It's my life, my story and my music but the way they covered it is incredible. I would like to give a shout-out to Akshat, he is very calm and didn't annoy me for any footage or shot.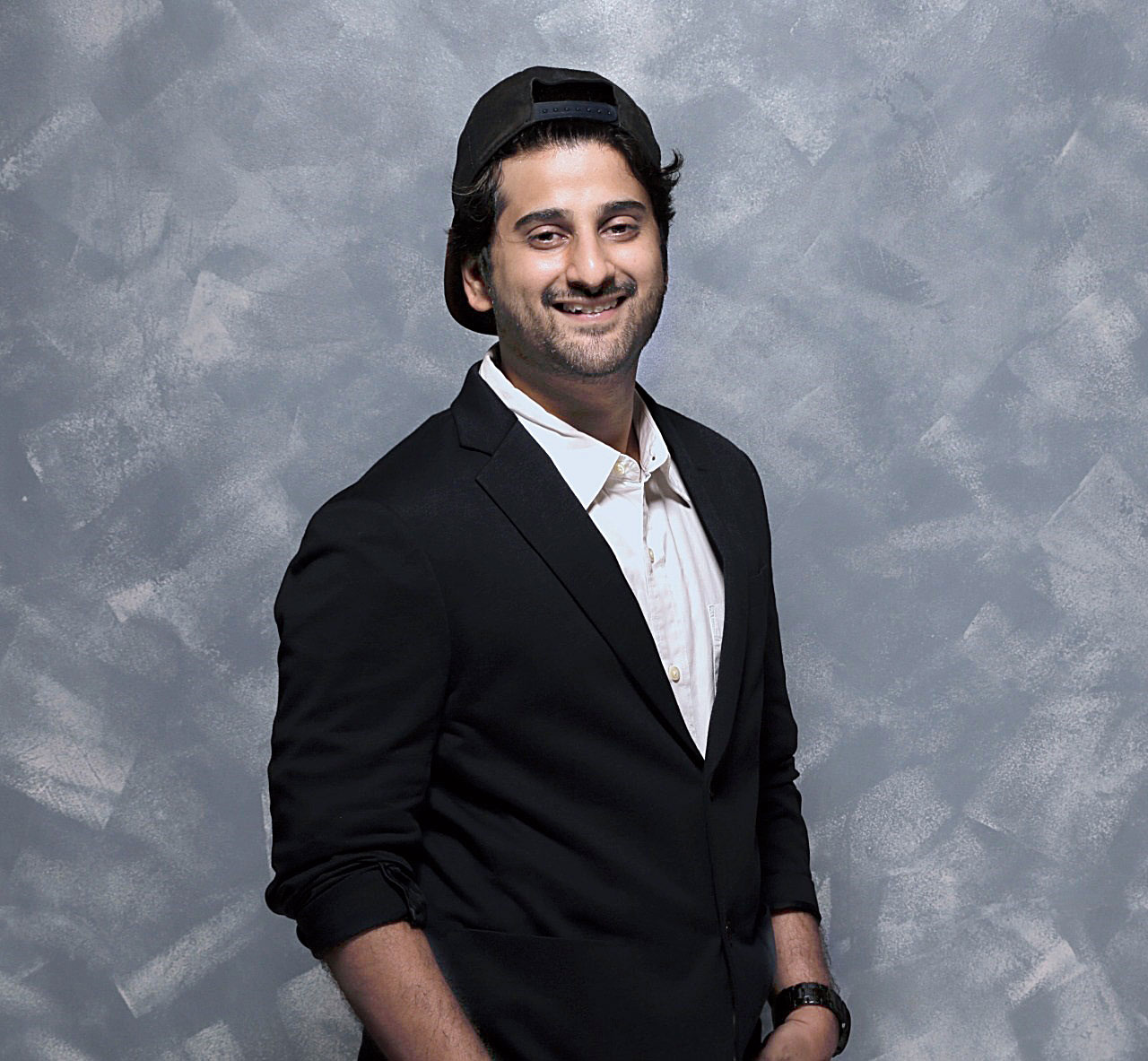 The man behind the camera
Akshat Gupt is the co-founder of Supari Studios and has directed over 100 ad-films. Of course, he is also the man behind the camera for the documentary Gully Life. The Telegraph caught up with the Webby Award winner in Mumbai.
Congratulations on Gully Life. What kind of feedback have you been receiving?
The feedback is good... we also got a standing ovation. It's interesting to see somebody's story being played out on screen. I just had to put the facts together and add a bit of cinema to it.
Why Divine?
Honestly, because of Red Bull, which supports young artistes. We followed Divine for 15-18 months and saw him grow.
What was the filming process like?
It was pretty awesome. I did not want to intrude much. They (Divine and his team) are awesome and fun to be with. They are revolutionising the hip-hop culture in India. They are a bunch of people singing and having fun together and that's the reason why they're so grounded. The days spent with him were fun.
What did you learn from him?
I learned that one should not take no for an answer. Had he accepted 'no' as an answer, he would have been a different person. He broke many barriers. Being ambitious as well as being grounded are very important and his main focus has always been his family and friends.
How did you get Divine to open up about some of the problems?
I kept digging. I feel a documentary needs to be candid. The part about drugs (and how he got over it)... Divine talked openly about it. As for his relationship with his father, he spoke about that without hesitation; it was surprising. I, too, have been brought up by a single parent, my mother, and know how tough it is to talk about your relationships. It's important to take things in stride and grow, which he has. He never felt that I would take advantage; trust is an important factor while working with an artiste.
You added a personal touch by getting feedback from Divine's family and friends…
They were not really in the feedback process but were integral in the structure because of how integral they are in his life.
So what was it like in the gullies?
I have always maintained a distance from the gully... I mean we all do it. The first time I went to the gully was when doing a documentary for Teach for India and it really hit me. It's a tough life but they don't think that way as it's normal for them. Some people try hard to get out of it and some fight hard to hold their head above the water. Gullies are special and that has been portrayed. There is no religious discrimination in the gully; they live in harmony.