The globe really needs brown girls out there
US-based Ram Devineni created India's first animated female superhero; Bollywood actor Mrunal Thakur lent her voice to Priya's Mask that highlights the global fight against the pandemic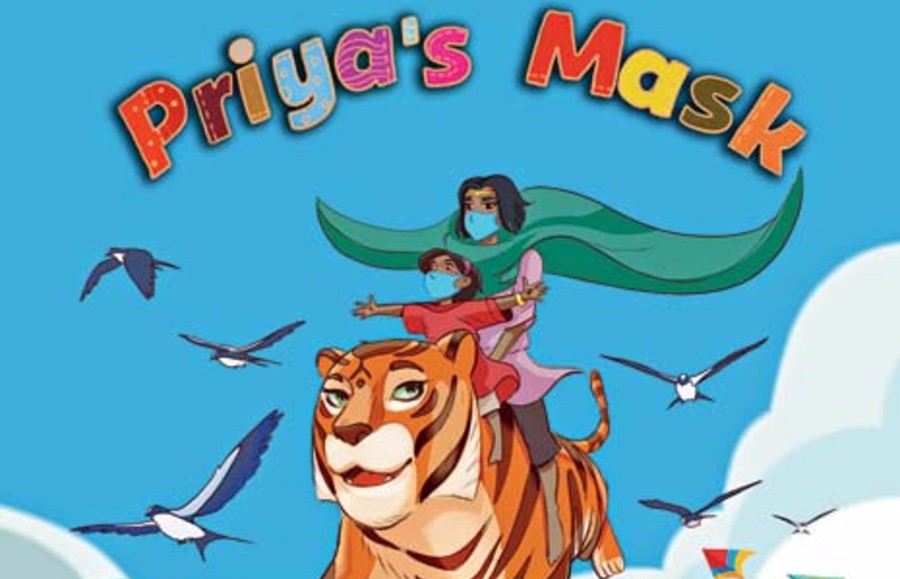 Priya's Mask highlights the global fight against Covid-19 through the heroics of an animated female superhero
Sourced by the correspondent
---
Published 16.12.20, 01:20 AM
|
---
Priya, India's first animated female superhero, was created about eight years ago by US-based Ram Devineni, spurred by the horrific gang rape of 2012. Its latest addition — Priya's Mask — is a reaction to the Covid-19 pandemic that the world has been battling for several months now.
Premiered at the Global Health Film Festival in London earlier this month and released both as an augmented reality comic book and an animated short, Priya's Mask has Bollywood actor Mrunal Thakur voicing the protagonist (who is projected as a symbol of strength and force for change for girls around the world and has been named a 'gender equality champion' by UN Women), with feminist leaders and actors Rosanna Arquette and Vidya Balan lending their voices to key characters.
Over a Zoom call, The Telegraph chatted with creator Ram Devineni and Mrunal Thakur on the idea behind Priya's Mask. For the record, the Priya comic book series (all titles, including Priya's Mask can be watched on www.priyashakti.com) is available as a free download, and has been acknowledged by over 26 million people worldwide through multiple platforms, books and exhibitions with over 500,000 downloads and 30,000 printed copies distributed.
Ram, Priya's Mask is the fourth in the series, with the previous editions being based on gender violence and social ills. What made you want to change track to highlight Priya in the pandemic?
Ram Devineni: Covid-19 is a big event with repercussions that will probably last for decades. I discovered that the most affected are women, especially the women who are frontline workers and healthcare providers. They are putting their lives at risk for us and I thought it was imperative for that to be focused on.
On a personal level, it was also spurred by the fact that my three-year-old niece who has been locked inside here home because of the pandemic and doesn't really recognise life like it used to be, telling her parents 'I feel very sad. I don't really know how to express my emotions'. I thought that was very profound for a three-year-old and shows how this pandemic is affecting children. That was the impetus for this.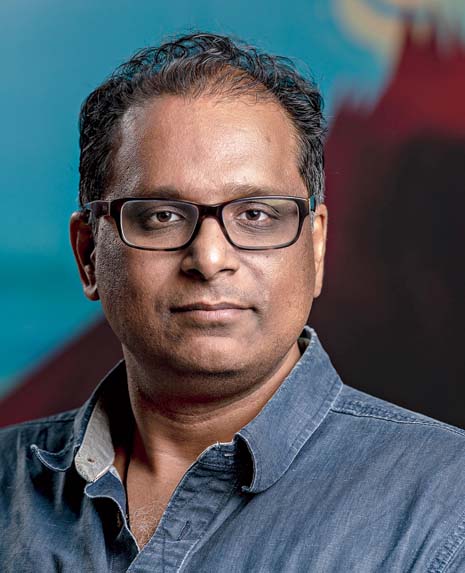 Mrunal, what made you sign on and are there any threads in Priya's personality that mirror your own?
Mrunal Thakur: When I was growing up and watched animated films, I felt we lacked inspirational female superhero characters. I resonate with Priya a lot. It took me half a second to say 'yes' because this is exactly something that I wanted to do... I want to inspire young girls, I want someone to take on toxic patriarchy. I am really thankful to Ram for creating such a powerful character. Priya symbolises change, her strength is her power of persuasion, and that is very much me. This enables me to encourage young girls to break the shackles of patriarchy, especially in times of Covid-19 when young girls and kids are facing anxiety and uncertainty. It's a very nice way to tell young people globally that, 'Hey, we are in this gloomy situation and things are bleak, but it's a bubble that will burst and we will get back to normal. In the meantime, we should listen to our parents who are our superheroes and follow all that's needed to bring this pandemic to an end'.
Also, this is for the frontline workers. My father is a banker and I have seen him go to work all through the pandemic. The pandemic has changed my vision, and I think I am a better person, and a more aware and responsible citizen of this country now. I hope all of that reflects in Priya.
What were the challenges of voicing a character for the first time in your career?
Mrunal: Except the Internet network, it was a cakewalk! (Laughs) I was in Dehradun shooting for Jersey (opposite Shahid Kapoor) as I am doing even now, and once we packed up, I would get on a Zoom call with the producers of Priya's Mask and record it on an iPhone. It was very quick! I just didn't expect that we could create such an impactful film like this... one person was in New York, one in Washington DC, I was in Dehradun, some others were in Delhi and Mumbai..... I am so excited, I can't wait for people to experience it.
Ram: We have animators in places as diverse as Atlanta and Tehran, so this is truly a global project. Mrunal is perfect for Priya. Our animators thought of her even in the previous editions. The compassion and empathy that she brought to her character in Love Sonia was extraordinary, and exemplified the core of Priya. This is a very women-driven project.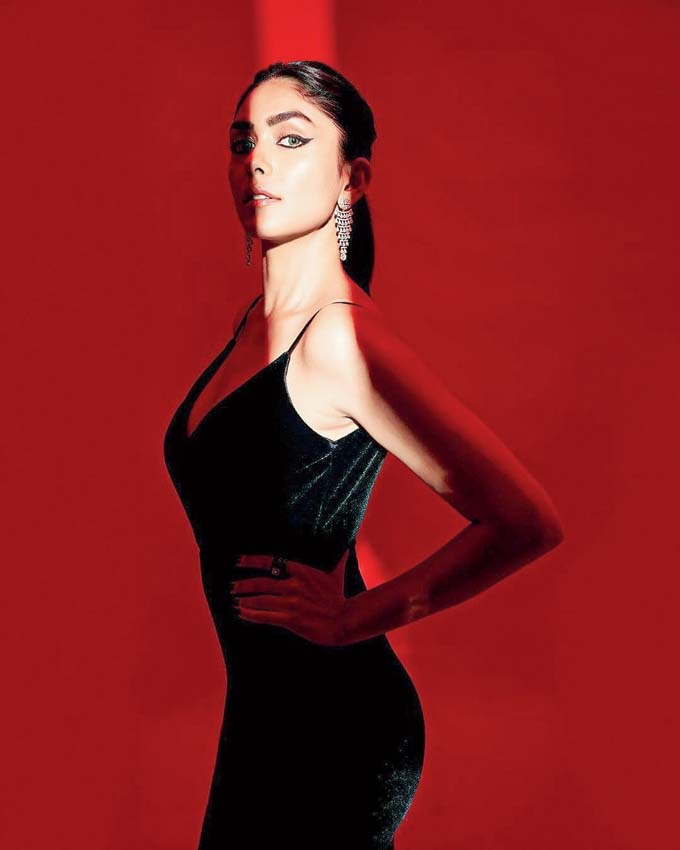 Priya's Mask sees Priya join hands with Pakistan's female superhero, Burka Avenger, in the fight against the virus. That's a message in itself, isn't it?
Ram: Talent, like the virus, respects no borders. That's the beauty of the creative process. The pandemic requires that we connect as a community and there's nothing better than two female superheroes, cutting across social and political borders, taking this on at a global level.
Ram, the work for some of the biggest animation franchises in Hollywood comes out of labs in India, and yet the animation films coming out of the country are generally below par. How do you explain this dichotomy?
Ram: I think Indians are very good when it comes to the technical aspects of animation. The challenge has always been in storytelling. One needs to find the right storytellers and that's where Indian animation always falls flat. But I do think that there is a new generation of Indian film-makers who are pushing the envelope and are being influenced by many cultures in telling stories. And that's being reflected in the content coming out of India now.
What's the idea behind making it both as a comic book and a short film?
Ram: I think more people watch the DC and Marvel films than they actually read the comic books. Making Priya's Mask as an animated short increases the possibility of it reaching out to a larger audience and getting its message across.
Mrunal, growing up, what kind of animation content and comic books had an impact on you?
Mrunal: I wasn't much of a reader. I was more interested in visuals, and that's probably one of the reasons why I ended up in movies (smiles). Growing up, DD 1 was the only channel we had, and though I wasn't allowed to watch much television, every Sunday noon would be reserved for Shaktimaan. At the end of every episode, there would be a story or a message for the kids watching and that really inspired me. I wish that we do something like that for Priya... show an episode every Sunday where Priya delivers a message to kids.
Will this be the start of more work like this because it is obviously a different experience?
Mrunal: It definitely has been an overwhelming experience. When I heard my voice for the first time after the film was done, I was like, 'Oh my God! I did make a difference, my voice did make a difference'. I don't really know why we don't have more women superheroes from India. That was my first question when I was approached for this. I think it's time... the globe really needs brown girls out there.
I will be very happy to do more work like this because acting just doesn't mean acting in front of the camera. I really enjoy watching animated films, and I want to make sure Priya reaches every corner of the globe.