The Beatles: End of the road
The wistful and optimistic quality of the iconic Beatles album Abbey Road lingers even after 50 years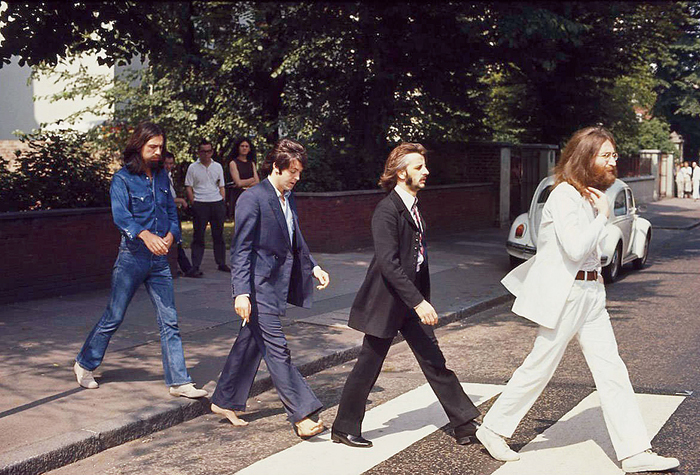 ---
---
The Beatles were the most creative, distinctive and revolutionary force when it comes to the form of pop music and were integral in its evolution into an art form. In a career spanning just a few years, they became the biggest band in the world and came to embody the counterculture of the 1960s. They pioneered new recording techniques to incorporate ballads, Indian music, psychedelia and hard rock into 12 studio albums.
Such is their legacy that it is impossible to discuss rock music without including the contribution of John Lennon, Paul McCartney, George Harrison and Ringo Starr. These working-class lads from Liverpool had humble roots but plenty of arrogance and this was the secret sauce which helped them get ahead of their peers by writing original songs and practising their craft by playing to inhospitable crowds. As Lennon said much later, "We were always thinking we were better than whoever was famous, so why shouldn't we be up there? We thought we were the best — it was just a matter of time before everybody else caught on." And caught on they did. In fact, for most of their career they were accompanied by an intense fan frenzy that was christened 'Beatlemania'.
September 26 marks the 50th anniversary of their album Abbey Road and to commemorate this milestone, a reissue with unreleased material and out-takes will be made available on the date. This album was the final Beatles album to be recorded but not their last to be released (Let It Be was released in 1970 but was recorded in 1968-69). Owing to growing differences in artistic vision between the band members, it was the last time that they would be in a studio together. As George Harrison said later, "We didn't know, or I didn't know at the time that it was the last Beatles record that we would make but... it kind of felt a bit like we were reaching the end of the line."
The album's iconic cover shows the Fab Four walking down a zebra crossing near London's Abbey Road (Kolkata Traffic Police used it recently in a campaign aimed at jaywalkers) but many did not realise that, in a way, they were literally walking away from the studio. Lennon leads the group on the cover — which is also significant as he was the first member to permanently quit the Beatles (his departure was kept private for business reasons). This was also the only time in their career that the band presented an album cover which didn't feature their name or the title of the LP. Designer and creative director John Kosh managed to allay the concerns of the record company's bosses by convincing them that the LP didn't need any introduction or title because "the Beatles were the biggest band in the world, you don't have to say who they are… everyone knows who they are".
Putting down the boxing gloves
While Abbey Road was an instant commercial success, critics were divided on its essence. While many thought that the album was original and slickly produced, some were of the opinion that it was gimmicky and had a lot of artificial sounds. These sounds, which the 1969 audience found alien, were the result of experimental usage of the Moog synthesiser in some of the tracks. It was only with the passage of time that people warmed up to the album and began to see it as amongst the Beatles' best.
Everyone has a favourite Beatles album and while Abbey Road may not fare well against Sgt. Pepper's Lonely Hearts Club Band or the "White album", it is a charming album nonetheless and is replete with musical innovation. Moreover, unlike the crowd favourites, it does not allude to symbolism or mysticism which were staples in their albums since their visit to Rishikesh. Also, crucially, every one of the Beatles contributed to this album, so it wasn't just a Paul-and-John show. As McCartney recalled years later, "I think before the Abbey Road sessions it was like we should put down the boxing gloves and try and just get it together and really make a very special album. I think it was in a way the feeling that it might be our last, so let's just show 'em what we can do, let's show each other what we can do, and let's try and have a good time doing it."
Come Together was a great opening track and was originally written as a campaign song by Lennon for Timothy Leary, him of the LSD fame, for his run for the governor of California against Ronald Reagan (Leary was arrested for possession of cannabis and his campaign came to naught). Something, a love ballad, followed next and was written by George Harrison; it was the first composition by him to make it to the A-side. Another Harrison song on the album Here Comes The Sun is so painfully catchy that even my three-year-old son can't help humming along to it when I play it while dressing him for school. Another catchy, but goofy, number on the album was Octopus's Garden which was written and sung by Ringo. My personal favourites on the album are I Want You (She's So Heavy), Oh! Darling and Her Majesty (hidden track). The album closes with The End, which was the end of the Beatles as the world knew them.
Abbey Road stands the test of time when played as a whole. Even though these were essentially swan songs, they were tight compositions which had a wistful and optimistic quality to them as if the band knew that they have to go out with a positive bang because their eventual break-up was going to let them follow their individual paths and maybe help them maintain their friendship. It's hard to believe that they were able to pull off something with such a range of musical vision and individual input when in their heart of hearts they knew that this would be the last time. Some credit should also be given to George Martin (or "the fifth Beatle" as he was often called) for his work on Abbey Road because while it may not be the best Beatles album, it is definitely the best produced. I, for one, can't fathom why record companies keep releasing "remastered" versions of the album. How do you improve on something which was mastered perfectly the first time around?
The author is a furniture designer and freelance writer observing politics and culture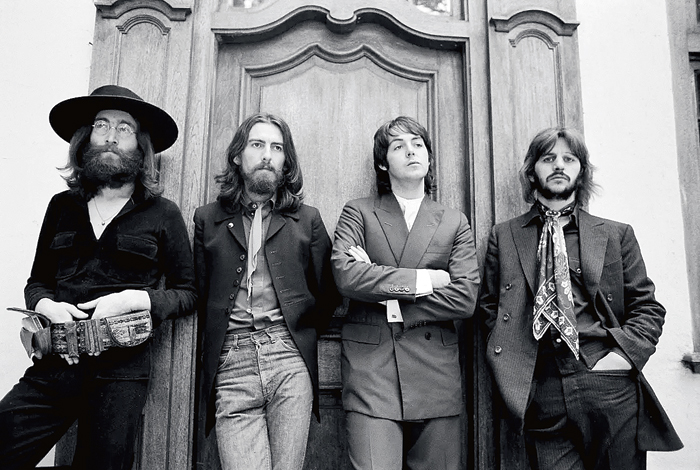 Abbey Road follow-up
A newly unearthed recording from 1969 has shed new light on Abbey Road. The tape — which dates back to September 8, 1969, two weeks before the album's release — features a conversation between John Lennon, Paul McCartney and George Harrison at Apple headquarters in London's Savile Row. This was when Ringo Starr had been hospitalised for intestinal issues and his bandmates talk about recording another album and a potential single for the Christmas market. "Ringo, you can't be here, but this is so you can hear what we're discussing," Lennon says in the audio, which Beatles author-historian Mark Lewisohn has played for The Guardian. The singer proposes that each principal songwriter — Lennon, McCartney and Harrison — contribute four songs apiece to their next record, with Starr allotted two "if he wants them".