Team Avijatrik talks about Satyajit Ray, Pather Panchali and Anoushka Shankar
A lot of Bengali filmmakers are making such good films in Bollywood. It's a great sign. I always say that films have no language; they connect everyone: Madhur Bhandarkar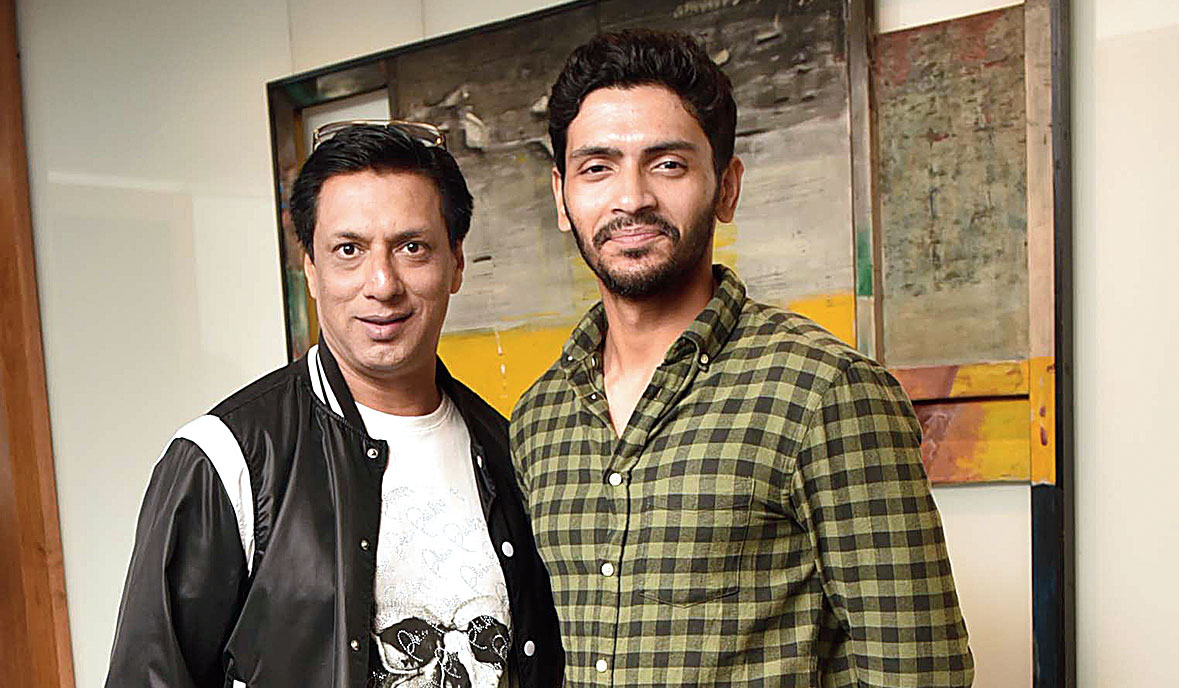 Madhur Bhandarkar with Arjun Chakrabarty
Picture: Rashbehari Das
---
Published 02.09.19, 07:40 PM
|
---
Director Madhur Bhandarkar was in town recently for the mahurat of the film Avijatrik: The Wanderlust of Apu. t2 sat down for a chat with Madhur, director Subhrajit Mitra and the cast of the film comprising Tanusree Shankar, Arjun Chakrabarty and Ditipriya Roy at The Park. Arjun plays the iconic Apu in Avijatrik that is being co-produced by Madhur. Excerpts:
Madhur bhandarkar
Did you get time to go around the city?
Whenever I come here, I like to go around, eat at restaurants. I love having fish at 6 Ballygunge Place. Sometimes I go to Flurys. I like the city a lot, there is a lot of energy here. I like the food here, I am a big foodie.
Has the city changed over your last few visits?
Definitely, it has changed from what it was in 2002 and now it is 2019. I see more flyovers. Many new things to see now.
And new Bengali films?
I have not watched any recent Bengali film. The last I watched was Rajkahini. A lot of good filmmakers are coming in, and a lot of Bengali filmmakers are making such good films in Bollywood. It's a great sign. I always say that films have no language and they connect everyone. It's a good time for filmmakers; now with the digital space in vogue, you have so much to do. You can see so many different kinds of cinema now, you have so many shows now. I watched Fauda, an Israeli series. Cinema is changing. I will say this again and again that this is the best time to make innovative cinema. I watched The Loudest Voice on Hotstar where Russell Crowe was simply mind-blowing.
When was the first time you watched Pather Panchali and what impression did it have on you?
That was a long time back... maybe in 1984 or '85. We had heard so much about the film and as a video cassette library boy, I had seen Satyajit Ray's films. I remember the train sequence and all. I used to rewind and watch that scene. Later I also watched films by Mrinal Sen and Ritwik Ghatak. I was fascinated with the filmmaking styles of these stalwarts. Their films used to be very different.When I see a Ray film or a Govind Nihalani movie, or a Shyam Benegal film, I look at the story. It usually used to be a middle-class protagonist and about his day-to-day struggles.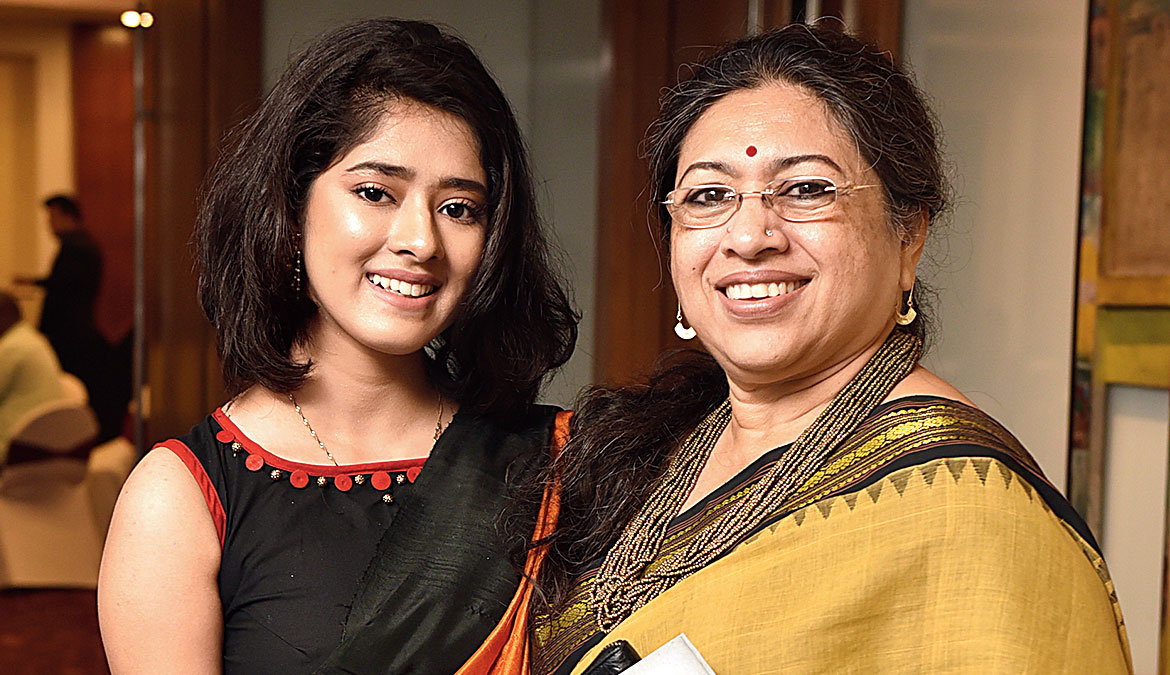 Why did you pick an iconic character like Apu for your film?
I didn't choose, I am just presenting the character. When Mr Gaurang Jalan (producer) narrated the idea to me, I liked it because we have all seen Mr Ray's work. And he said he has the rights to the book, which is the concluding part of Aparajito, the novel. He told me he has a filmmaker with a vision for the film, I said I would like to hear about it. When I got to hear it, I thought he could make the film. His vision was so clear. I could connect when the director narrated the script to me verbally, not with storyboards and all. It's not to be compared with Ray's work, that can't be touched, it's right up there. You have to watch it with an individual mindset, as the conclusion, and not as a comparison with Ray's iconic creation.
Would you like to produce more Bengali films?
It's just a beginning. I am taking baby steps at the moment. In the future if something interesting comes my way, I might do it. The subject should ring a bell with you.
Tanusree shankar
Tell us about your role?
I am playing Bou-rani, Leela's mother. Leela and Bou-rani are major characters in the novel but were never portrayed on screen. So this will be the first time for these two characters — Arpita Chatterjee as Leela and me as Bou-rani.
Do you have any fond memories of Satyajit Ray?
Loads of memories. But I didn't get an opportunity of working with him. But I had a role in one of the episodes of Satyajit Ray Presents on TV. Sandip Ray was the director. And Manikda (Ray) was there, he was sitting right there. That itself was a big moment for me.
If you had to pick one fave Ray film, which one would it be?
Apur Sansar. It's a film that is evergreen. Over generations, over time, and that's what shows the artistry of the man.
Subhrajit mitra
How did the ideation happen?
I had seen the trilogy several times. After reading the novel, I realised that around 150 pages had not been put on a cinematic medium. I wanted that journey to be concluded. This story needed to be told... and told on the big screen. For a year, I read up on Bibhutibhushan Bandyopadhyay, his body of work. If you don't read the entire work, you won't be able to understand the writer's psyche, his portrayal of characters, ambience and emotions.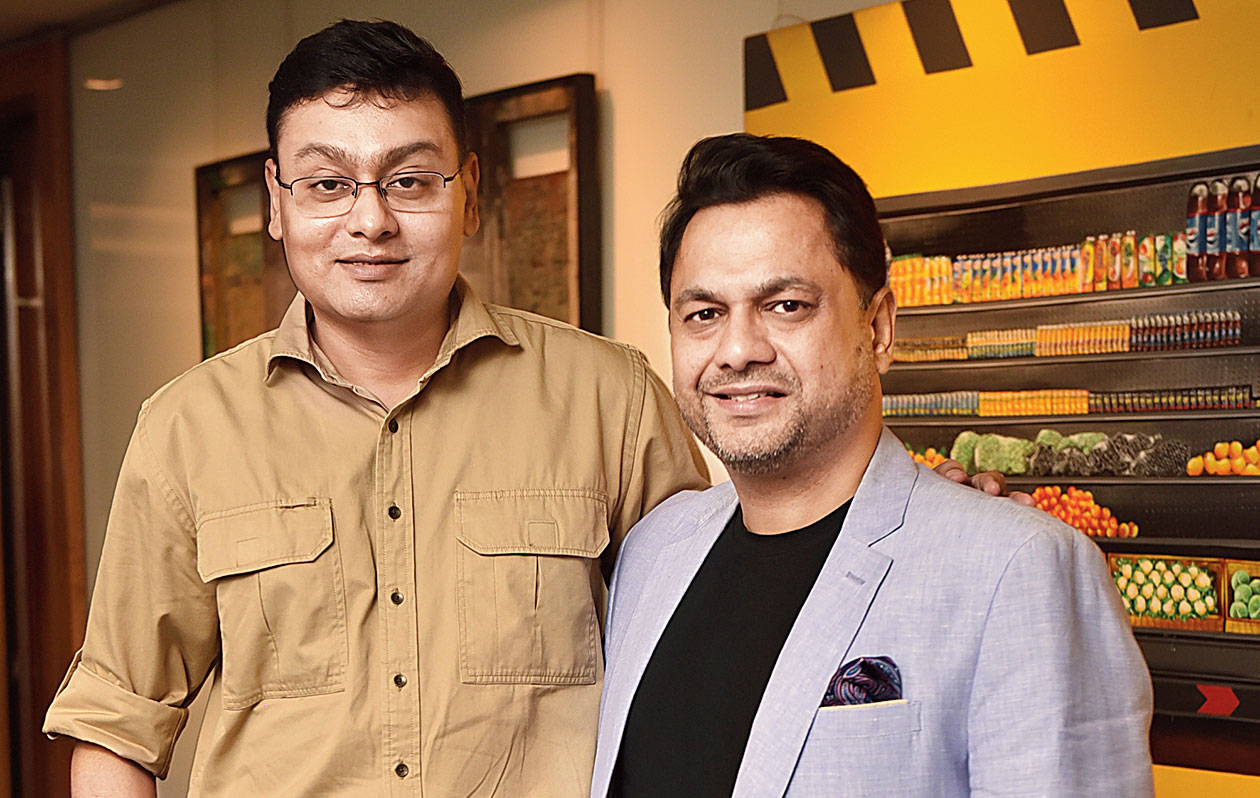 Does making it in black-and-white actually make your work easier?
Immensely. There's a belief that black-and-white pictures capture the soul, the essence. So you can capture the soul of the characters, their emotions. Colours tend to distract.
Why touch a subject that could invite comparisons or you could get trolled?
If I thought that way, it would not be possible to work. People will criticise on and off social media. It's important that we have good and bad reactions.
When do you plan to start shooting?
I plan to start shooting from Debipokkho, after Mahalaya.
Why did you decide to cast Arjun and Ditipriya?
It was a long process. I am very finicky. It's such a character that required a certain look, a kind of softness.
Arjun chakrabarty
You are working with your dad for the first time on the big screen. How's the feeling? Are you nervous or excited?
Very excited. Am not scared at all. It's easier when you have family members working with you. I have shared space with him on the small screen but this is a different ball game altogether, more so because of the characters we are portraying but I am more than excited. It's going to be fun.
Ditipriya roy
You play Aparna in this film. How different or similar is it to act in TV and films?
This is more challenging. A film like this, such a character.... Working in TV has its own set of challenges. I play a 60-year-old character. When Subhrajitda approached me for the role, I was very excited and nervous at the same time. The excitement is growing each day.
There's something about you and the past. The mega serial Rani Rashmoni is set in the 18th century and now Avijatrik is set in the 1940s…
I don't think the audience can relate to me in a modern world. So I get these roles (laughs). Since I have played these characters from the past, maybe I am getting used to these roles, at least on screen.
You will be stepping into the shoes of the legendary Sharmila Tagore, who played Aparna in Apur Sansar. Are you happy or scared?
I won't go into comparisons. I want to give my best to the role. The rest depends on the audience.
How are you prepping for the role?
My workshops haven't started yet. The toughest part is portraying Aparna. I can't reveal much about that now.
The Shankar Connect
Anoushka Shankar is on board to play the sitar in the film. How did it happen?
Gaurang Jalan (co-producer): The credit should go to Bickram Ghosh. He is an old friend, though we haven't worked together professionally. It was his idea that if we are doing so much to recreate the past and to keep the feel and texture of the 40s alive, why not approach Anoushka? 'It would be an ode to her father, a tribute,' he said. I sent a note to Sukanyaji, her mother. So things started rolling from there.
When Subhrajit came to us around two-and-a-half years ago, and narrated the story, we said, 'It's Ray's film, let's not get into it.' He told me that this was not another Apu Trilogy but the concluding part of the book. I went with him to the author's family and met Bibhutibhushan babu's grandson Tathagata Banerjee. I needed to know if we were on the right side of the law. After that was cleared, we felt this was one story that needed to be told, to be completed. Mr Ray has left it at a high point... in 1959. But 150 pages of the novel are yet to be filmed. We are trying to complete the circle. I was convinced about this project because in today's age, the simple joys of life are now missing. We are trying to recreate the '40s.