The man who has thrived his fans with the magic of talent and sparked with his fitness tips.
Tariq Khan is a prominent model for the world of entertainment and businessman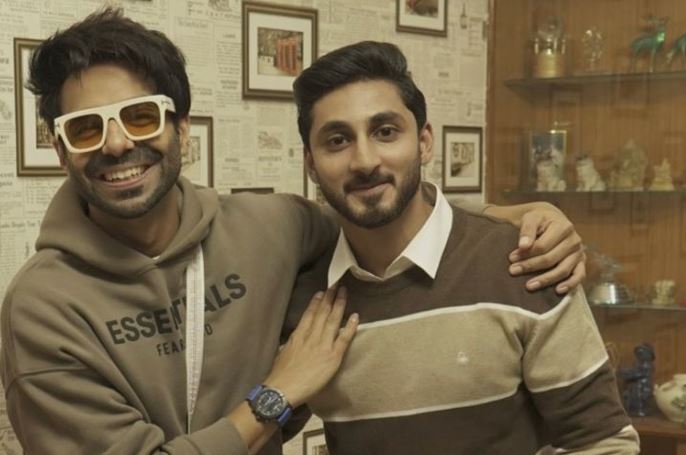 ---
Published 16.11.21, 08:32 PM
---
The world is staggered with some miraculous success around the globe. However, people with passion and hard work radiate youths towards a glorious future. One such astonishing personality is Tariq Khan who has enthralled the world with his unbeatable talent of acting and entrepreneurial skills.
Tariq was born in Mumbai and raised in Lucknow was always curious about learning and enhancing his inbuild talent. However, his latest song which was featured with music artist M-Zee Bella and FHigh Music in the super hit song "She's Too Much" has thrilled people to groom and entertain on his remarkable performances. It has solely added more fans to his list. Thus, gaining popularity he is highlighted for his fitness attribute.
While talking about fitness he says "work out and healthy food are his secret of fitness" the basic concept is enough to remain fit and attractive. His popularity through his mesmerizing look has gained attention to talk about his fitness. Thus, elaborating further while having a talk with Aparshakti Khurana the well-known artist he shared some tips on his fitness secret. Revealing his methods he says to work out regularly and eat healthy food with all nutritions and minerals.
Due to his astonishing personality, Vidyut Jamwal also met and appreciated his look taking some tips he suggested the same thing that he is a regular workout guy with nourishing his body with all healthy minerals and vitamins. Moreover, his fans are too fascinated by his fitness and his performances that solely escalate his followers on social media platforms.
Tariq Khan is also an inspiring businessman with his own venture called "Bombay Lamp Shades". Hence, with his entrepreneurial skills and with his acting he has captured a vast audience under his spellbound of talent.