Streaming platforms have revolutionised and rejuvenated my career: Chandan Roy Sanyal
The Telegraph chats with the 41-year-old actor who burst into Bollywood with a powerful act in Vishal Bhardwaj's Kaminey more than a decade ago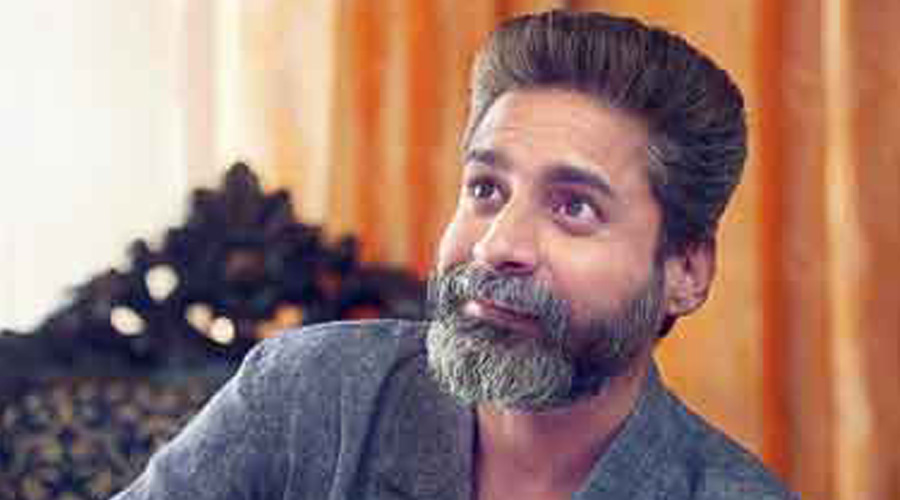 ---
---
Chandan Roy Sanyal — who burst into Bollywood with a powerful act in Vishal Bhardwaj's Kaminey more than a decade ago — is being praised for his part in Vasan Bala's Spotlight in Ray, Netflix's four-in-one adaptation of Satyajit Ray's short stories. The 41-year-old actor also tasted success with the web series Ashram last year, co-starring Bobby Deol.
 
What's been the most memorable feedback for Ray so far?
Gajraj Rao, a co-actor from the show, sent me a very sweet message, telling me how much he enjoyed my work. That was very special. A lot of fellow actors have also reached out.

How did you react when you heard that Satyajit Ray's short stories were being adapted and when you were offered the part of Robi in Spotlight?
I was actually quite excited. It's significant because this is Ray's birth centenary year. And being a Bengali who has grown up watching his films, to be part of such a celebration was exciting for me as an actor.

What are your earliest memories of watching and reading Ray?
My earliest memories were in school. During Durga Puja in Delhi, where I grew up, in my locality in Karol Bagh there used to be open-air film screenings. A lot of the classics of Ray and (Ritwik) Ghatak were shown on a giant screen. I would go with my mother. I was very small and didn't understand much, but I remember going for those screenings.

When you grew up, how did you interpret his works?
The other day I was watching Kapurush (1965) and I hadn't seen that film earlier, though I had watched Mahapurush. It was made in black-and-white in the '60s and is still so relevant. For me, Ray will always be on a par with a (Akira) Kurosawa, a (Jean-Luc) Godard, (Alfred) Hitchcock. His range was unbelievable. His shot-taking, the performances and the art, the music in his films... just magical.

Robi is a tribute, of course, to the iconic actor Rabi Ghosh, who was also one of Ray's favourites. How did you go about playing him?
When Vasan (Bala, the director) told me about the role, I realised that the part was not there in the original short (also called Spotlight). But they adapted it and put in this character, who was actually initially named Asrani, based on the Man Friday kind of role that Asrani played to Amitabh Bachchan's character in Abhimaan... the manager of this megalomanic superstar and how he handles him like no one else can.
Robi isn't someone who is at Vik's (played by Harsh Varrdhan Kapoor) beck and call. In fact, he tells him on his face where he's going wrong. Normally, a manager wouldn't dare to speak like this to a star. But Robi and Vik's relationship is different. They are on a par, the power equation is not lopsided in their case. He functions as Vik's chetna, his consciousness.
One of the major reasons to sign on is that Aranyer Din Ratri is my favourite Ray film and Robi Ghosh is stellar in that film. My favourite part in that film was played by Robi Ghosh. So as a homage, I suggested to Vasan that let's call him Robi. I had to work on the pitch and mannerisms of the character.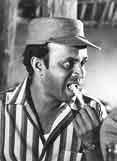 You recently won praise for your act in Prakash Jha's web series Ashram and now Robi is also being appreciated. How is Chandan Roy Sanyal 2.0 looking at his career now?
The power of the streaming medium is so high. The success of Ashram has given me confidence. I never keep any expectations from anything that I do. I put my heart and soul into everything I do. But sometimes you see that you are working so much, but you don't get the benefits.
Streaming platforms have revolutionised and rejuvenated my career. It's also given me belief in my craft, once again. It made me realise that though I have always said I have no expectations, I really needed that kind of endorsement from the audience. People would keep telling me, 'You haven't got your due' and that rankled somewhere. OTT gave me that life. Now I feel fresh, I feel it's a second innings. I was just telling a friend that I am taking new guard on the cricket pitch now.

You recently put out a heartwarming post on completing 20 years in Mumbai. What have been the biggest learnings from the city and your time in the film industry?
The industry has given me a lot... right, wrong.... I chose to be in show business. The other day I was watching Charlie Chaplin's Limelight about a comedian trying to get through life. Show business is a very tough life. It's unpredictable, and you have to have the drive to survive. Anthony Hopkins has just won an Oscar for Best Actor (for The Father) at age 83. I get inspired by things like that. I want to stick around. I was always prepared for this journey. None of my films have made (Rs) 100-crore, though most of them have been critically acclaimed. I have always been in for the long haul.