Spielberg daughter's adult turn
The 23-year-old is self-producing adult entertainment videos, adopting the stage name 'Sugar Star'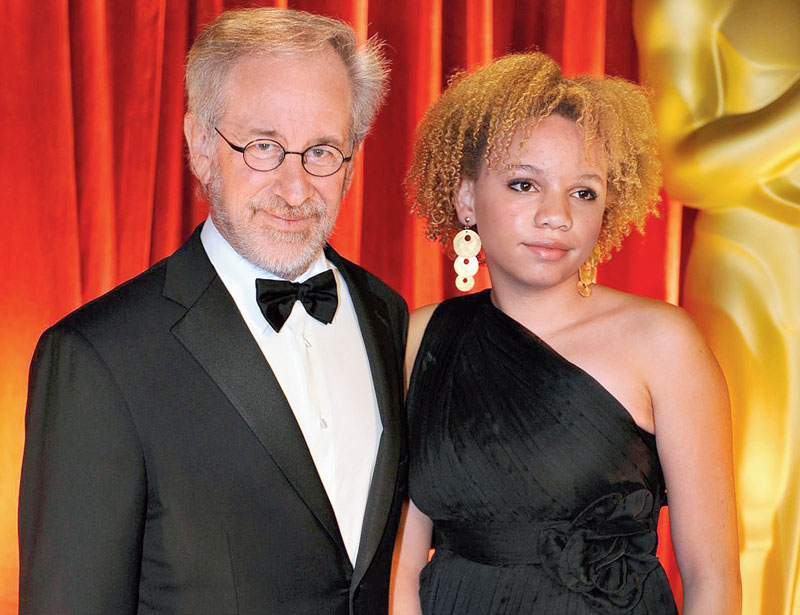 ---
Published 21.02.20, 07:11 AM
|
---
Mikaela Spielberg, Steven Spielberg's daughter, is entering the entertainment industry but not exactly in the same line as her illustrious father.
The 23-year-old, who lives in Nashville, the country music capital of the US, is self-producing adult entertainment videos, adopting the stage name "Sugar Star".
In a tell-all to the tabloid The Sun, Mikaela said: "I got really tired of not being able to capitalise on my body and frankly, I got really tired of being told to hate my body.
"And I also just got tired of working in a way that wasn't satisfying to my soul. I feel like doing this kind of work, I'm able to 'satisfy' other people, but that feels good because it's not in a way that makes me feel violated."
Mikaela, one of Spielberg and wife Kate Capshaw's seven children, has also submitted an application to become a sex worker.
The Sun reported that the 23-year-old broke the news to her parents over the weekend. She claimed Spielberg and his wife are supportive of her decision. "My safety has always been a number one priority for them," added Mikaela, who's engaged to 47-year-old Chuck Pankow, a professional darts player.
Twitter erupted soon after the news broke.
@EPatricktyler1 commented: "God only knows what went on in that house", reacting to the news on nypost.com. Another, @WarrenHenny, said: "You can tell something happen to her growing up. It's all in her face."
Mikaela has said her career will be "safe" and "consensual" with the goal only to earn enough so as not to be dependent on her father's funds or on state doles.