Staines on humanity
Film about Australian missionary killed in Odisha set to narrate how love can overpower hate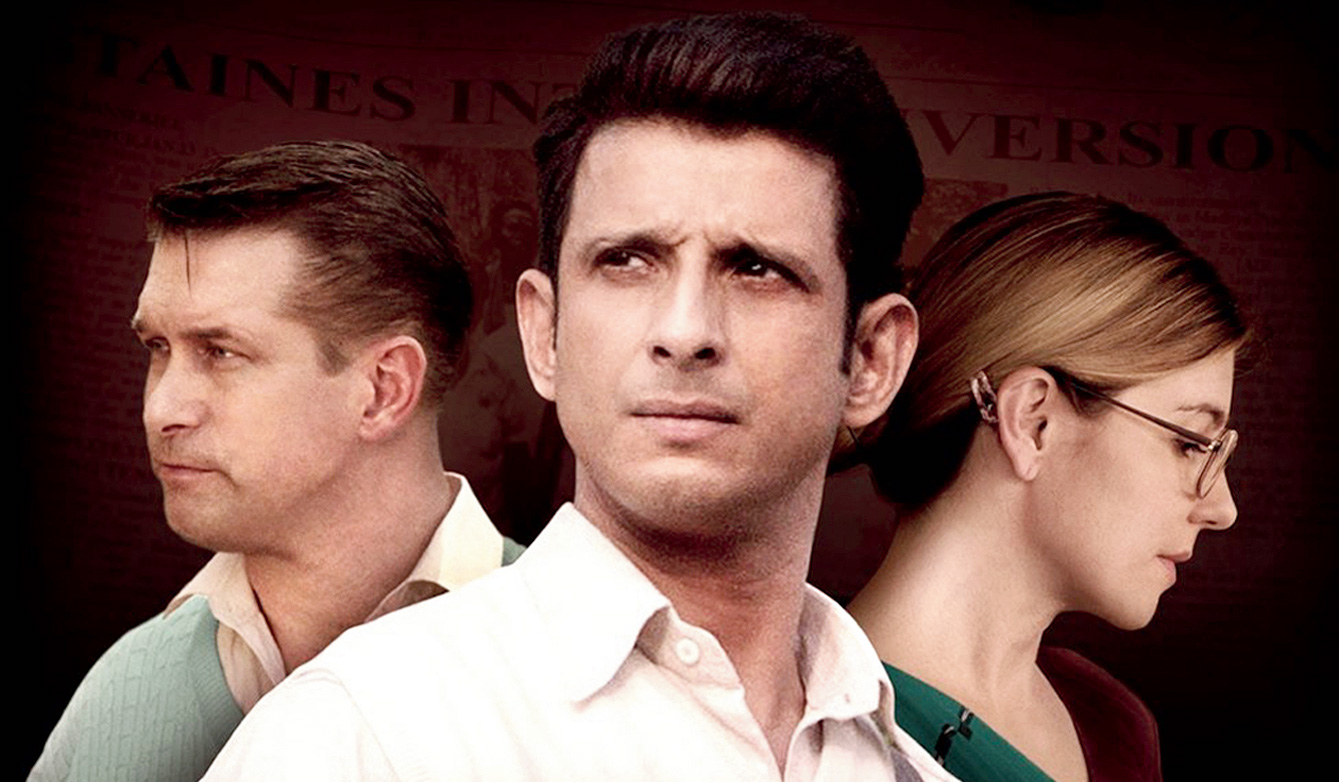 ---
---
Twenty years after the killing of Graham Staines, the missionary who left a restful life Down Under to serve leprosy victims in Odisha (then Orissa), a film — The Least of These — is slated to release on February 1 to spread the message of love and forgiveness that he and his wife, Gladys Staines, believed in during their 30 years of stay in the Indian state.
Graham, who landed in Orissa in 1965, was set ablaze along with his two sons on January 23, 1999, in their car at Manoharpur village in Keonjhar district of Odisha by Dara Singh, a known criminal linked to the Bajrang Dal.
Graham's crime? He was "suspected" of converting tribal people of Odisha to Christianity.
To make this agonising subject into a motion picture was director Aneesh Daniel's idea, which was pushed further by writer Andrew E. Matthews and an ensemble cast of Stephen Baldwin (as Graham Staines), Sharman Joshi (as a fictional journalist through whose eyes we see Graham and Gladys's works), Shari Rigby (as Gladys) and Odia actor Monoj Mishra (as Dara Singh).
"The Least of These is a very thought-provoking film that depicts evil being repaid for good to a person whose life's mission was to serve the poor and the outcast. The film was always on Aneesh and Andrew's minds but it got delayed because of several factors, primarily Graham's murder case pending in the courts," says Graham's close aide and author of Flames of Fire, Subhankar Ghosh, who was with the missionary since 1965 till the fateful night of January 23, 1999.
The leprosy work was the brainchild of Mayurbhanj maharaja Sriram Chandra Bhanj Deo, who started the mission in 1896. He called a missionary, Kate Allanby, to Baripada around 250km from Odisha's capital Bhubaneswar. Allanby's mission had a list of 22 missionaries since inception, and Graham Staines was one of them.
Many filmmakers thought of bringing Graham's work to the screen but it happened only when Gladys saw the script written by Andrew (Matthews), an Australian. Aneesh Daniel then showed Ghosh the script, which was later rewritten several times to bring out Graham and Gladys's (a Padma Shri awardee) character and role as social workers. "When Gladys was approached by Andrew and Aneesh, she gave the nod to the filming," Ghosh says.
The film is being launched by Skypass Entertainment, owned by executive producer Victor Abraham, who has his business in the US as well as an office in Mumbai. It was Victor who brought Stephen Baldwin to play Graham and Shari Rigby as Gladys. Sharman Joshi was Aneesh's contact. The film has been shot at Araku Valley in Andhra Pradesh, Hyderabad and at the Baripada Leprosy Home where Graham worked.
Ghosh, who has been associated as adviser with the project, said: "The movie is a suspense drama to start with as Sharman is a journalist who is sent to Baripada to investigate whether Graham is indeed into conversion of tribals to Christianity or not. Ultimately Sharman finds that Graham was converting lepers into human beings. Through the film we intend to tell people, politicians and the media not to look down on the poor. It speaks volumes about a man who at the call of Jesus Christ left all the comforts of life, his motherland and dedicated himself to the cause of humanity and sacrificed his life as a martyr."