Squirm time for Karan Johar
Does Karan want the reputation of Dharma Productions to hinge on how auditors make his balance sheet look?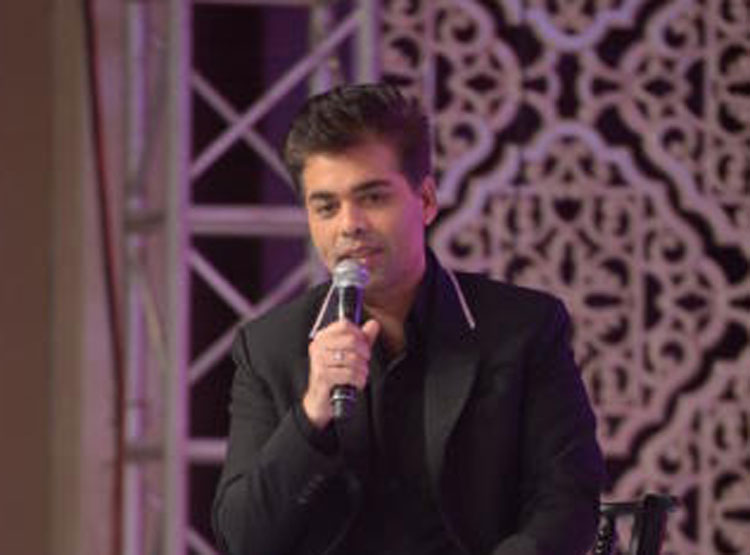 Karan Johar must pick the right suggestions and move forward
Telegraph file picture
---
Published 19.05.19, 02:00 AM
---
Bharathi S. Pradhan is a senior journalist and author
Honestly, with BJP vs Trinamul or BJP vs Mahagathbandhan, May 23 and the days building up to it will be more dramatic than the box office today. And who's to blame for it but the bigtime filmmakers themselves?
One more from the Dharma stable has tanked, making me wonder what one would discover if one were to clamber into Karan Johar's mind and check out why he does what he does. The 2012 Student Of The Year had a foot-tapping number like Radha teri chunari and three new talents that were refreshing. Otherwise, SOTY was an average sort of film with Karan himself never counting it among his best. In fact, he often said wistfully that if he could, he would gladly add Kal Ho Naa Ho to his repertoire and drop SOTY from it (he couldn't because KHKN was officially directed by his erstwhile chief assistant Nikhil Advani).
So, when the original was not hot property on his own list, why would he venture to make SOTY2? That too, not under his experienced captainship but under Punit Malhotra, whose last directorial outing was Gori Tere Pyaar Mein? Few would even remember the Kareena Kapoor-Imran Khan film which sighed and died within hours.
The weak box office of the musically-challenged SOTY2 cannot bring cheer to its makers even if they made a profit. It cost around Rs 65 crore, too high for a mirthless and story-less fare dotted with faint performances. By the way, Gori Tera… was also written by Arshad Sayed who wrote SOTY2. Why would you do that to yourself, Karan?
Coming close on the heels of Kalank, the major Rs 150-crore debacle, figures like the makers made Rs 50 crore on digital and music rights even before the release of SOTY 2, so they're financially more than safe, make a pathetic tale. Does Karan want the hard-earned reputation of Dharma Productions to hinge solely on how his auditors make his balance sheet look and not on how his creative team should be notching up credits with enticing cinema?
Madhur Bhandarkar once told me that after he had made an embarrassingly awful film called Trishakti (1999), and it had flopped, he received unsolicited advice from everybody, from the man on the bus and the junior-most assistant upwards. It's a trial every creative man must deal with every time he stumbles.
Karan will probably have to go through the same. It may be a squirm but it's a time when he'll have to patiently listen, sift the sagacious from the stupid, pick the right suggestions and move forward.
Recently, a film on iconic actor-politician NTR was made in two lavish parts. His own son, Balakrishna, acted as his father. With the blessings of reigning Andhra Pradesh chief minister Chandrababu Naidu (he even vetted the script), it couldn't have been bigger. And, as it turned out, there couldn't have been a bigger failure than the NTR films. Interestingly, our very own Ram Gopal Varma, who was approached to make the film for the NTR family, listened to their script and said, "But my story begins where your film ends." In other words, while the film completely "magic-wanded" the salacious Lakshmi Parvathy chapter from his life and made her vanish like she didn't exist, RGV wanted to spotlight just that portion. The joke in Andhra was that the NTR film finally turned into a trilogy where RGV's Lakshmi (in which Naidu, Balakrishna and the rest of the family were not quite the heroes) was the third part. Unsurprisingly, Naidu, who talks of freedom and democracy, had RGV's film banned in his state.
But the audience has spoken, all over India. Whatever the scale, a film has to speak for itself as a piece of watchable cinema. It will also apply to PM Narendra Modi which will release after May 23. Irrespective of the poll verdict, and even if Modi emerges winner next week, the film will be judged on its own merit. Democracy reigns at least inside the theatres.