Soul sound: Aswekeepsearching, the Hindi post-rock band
Aswekeepsearching promises to turn a new corner in way of sound on their third album, Rooh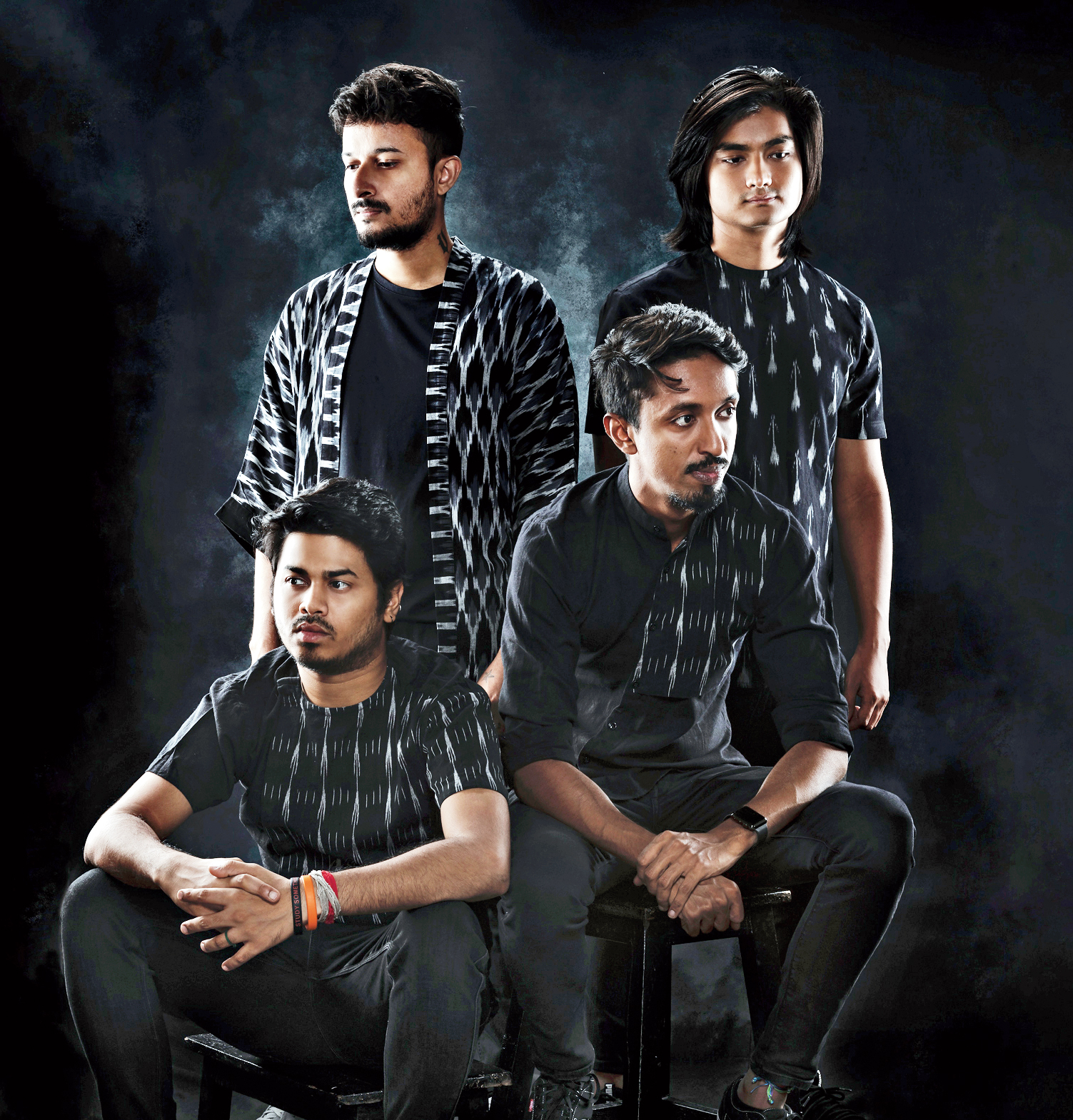 ---
---
In the quest to explore rock sounds, bands veer between quietness and loudness. Aswekeepsearching, the Hindi post-rock band that came together in Ahmedabad in 2013, has got their sound right and managed to prove that they are here for the long haul. Having come a long way since Khwaab, the boys continue to surprise, even on their upcoming album, Rooh, which will go live on September 27. t2 caught up with frontman Uddipan Sarmah (guitar/vocals) of the band that also has Shubham Gurung (guitar/synth), Robert Alex (bass) and newest member Sambit Chatterjee (drums).
Before the release of your third album, you are travelling across the country with listening sessions. What have been some of the most memorable moments?
Travelling and meeting fans have always been the highlight of every journey. Especially memorable were the cities we have never been to before, like Dimapur, Kohima and Imphal. I'd be lying if I said that it isn't hectic, travelling back-to-back and listening to the album at every single session. However, meeting our fans, seeing their happy and satisfied faces and, of course, getting real-time feedback on our music is unparalleled.
First albums are usually years in the making. The second album is about proving one's talent. What does the third album bring in way of opportunities?
I don't know about everyone but for us the album is about our journey. As the name Rooh suggests, it's our soul. It's a musical adaptation of the band's experiences, struggles and emotions over the years. It's more a form of expression than a product and we're not worried about how it will be received by audiences. Making Rooh was the reward itself.
In way of music, how far has the band come since 2013 when it was introduced to the world as "an ambient/post-rock band with Hindi vocals"?
The energy remains the same, but the hunger has grown. When I look back now, it has been a great journey. After Khwaab, the band collaborated with like-minded artistes on select songs, bringing Indian instruments, such as the tabla and sitar, into our soundscape. This made for a unique and enthralling listen for a global audience — setting a standard for modern post-rock in India. We went on to tour extensively — from selling out venues on our album launch tour to performing at premiere music festivals in India, such as NH7 Weekender and VH1 Supersonic.
In May 2018, the band embarked on their second overseas expedition — a 15-city tour across Europe where we made appearances at festivals like Dunk! (Belgium) and Pelagic Fest (Germany), helping us build a strong fan base in Europe. We've also shared the stage with notable acts such as God is an Astronaut, Steven Wilson, 65daysofstatic, pg.lost, Tides of Man, sleepmakeswaves, The Contortionist and many more. It's safe to say we've made our mark and we don't plan on stopping.
Aswekeepsearching is about four members fuelled by idealism and the drive to build something beautiful. Our minimalistic identity is extremely important to us
- — Uddipan
The instrumental section. Where do you find inspiration? Can we expect more in way of lyrics on the new album? What impact does musical context have on your writing?
After having travelled so much, we found inspiration in discovering new places, nature, people and just simply, life. Yes, the new album has a lot more lyrics than the previous ones. During the listening sessions we've conducted, several fans have asked me why we chose to use lyrics so much and my answer has been pretty much the same — we've come a long way and now, we have a story to tell.
While recording, do you think about how it would sound live and also about the type of venue? Does this factor impact the production?
We are very much a live band. Making sure our music is suitable for live performances becomes extremely important. However, while making an album, we try to refrain from over-thinking about how it's going to sound live and just focus on making sure it's a great song.
Are you less susceptible to the pressure of releasing singles?
Our music is very sound-driven and it's always about a journey. For us, making an album has worked well up until now and we just want to stick to that for some time, until we launch a new single.
As you tour, do you come across newer territories where you don't know how you are going to be received? How do you tackle such situations?
Yes, it has been our constant practice and we always try to cover new territories with our music. It's always slightly terrifying but we manage to keep cool by just playing our normal set. Most of our fans have claimed they love our live performances and so we are confident about our live set. For us, the priority is to put up a great performance, language and genre come secondary. I guess that helps us to tackle everything that comes our way.
While you worked on the third album, were you planning how you want the music to progress or do you take it one song at a time?
We usually take it one song at a time, but this time for Rooh, we had couple of rounds of pre-production starting way back in January. Since then, we have structured all the songs and even eliminated a few.
A few weeks ago, drummer Gautam Deb left the band, which obviously means a new member joining in. How do you think the sound of Aswekeepsearching would change in the coming months? How much was Gautam involved with the third album?
Yes, we have had a line-up change. We're not too concerned about on-boarding a new drummer and inducting him into our music. Sambit Chatterjee has always been a part of the family and understands our vibe. Gautam, however, has been thoroughly involved in making the new album. On our sound, we have some interesting stuff coming up, so stay tuned for that!
Finally, can you talk about the imagery associated with the band?
Aswekeepsearching is about four members fuelled by idealism and the drive to build something beautiful. Our minimalistic identity is extremely important to us and is prominent in our art, apparel, logos and content, which reflect monotones. Our music is simple, but expressive and mostly dwells on self-enlightment, being emotional and happy.