Siddhant Chaturvedi aka MC Sher is on a high after Gully Boy
I am at peace because my dreams are coming true, says Siddhant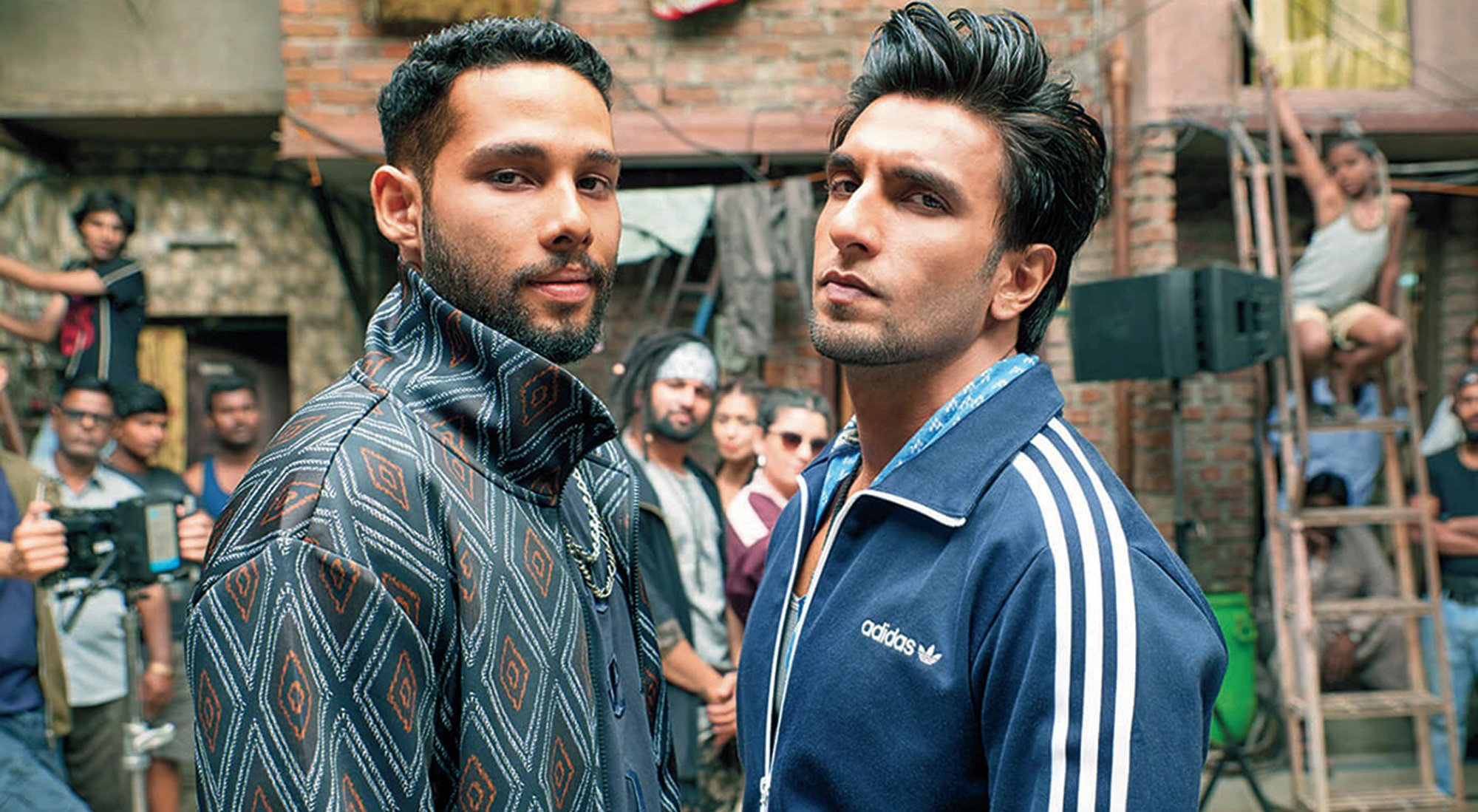 Siddhant Chaturvedi with Ranveer Singh in Gully Boy.
A still from the film, Gully Boy.
---
Published 27.02.19, 06:45 PM
|
---
In a film with superlative performances by Alia Bhatt and Ranveer Singh, the audience walked out of theatres talking about the actor who helped Ranveer's Murad channel his angst and achieve his dream of a career in hip-hop.
Since the film released, Siddhant Chaturvedi aka MC Sher's SM accounts are blowing up and Bollywood is welcoming him with open arms. t2 met the young actor in a tiny conference room in the office of Excel Entertainment, one of the film's producers, in Mumbai. Even as we sat down to chat, there were a dozen people waiting to speak to the breakout star. "This is all surreal…but also amazing," he says with a smile that refuses to dim. After all, this is all that Siddhant has dreamt of ever since he decided to become an actor.
Are the reactions and compliments coming your way even registering?
Honestly… (pauses) no. It's all just too much. During those six years of struggle, this is what I had dreamt would happen with me. I would dream of becoming an actor, having a film release, people appreciating my work and talking to journalists. But now that it's happening, it's very overwhelming. I am also at peace because my dreams are coming true. I always knew that people will recognise my talent but I didn't think it would happen in my first film.
Has there been an industry reaction that's floored you?
Yeah! We went to Zoya's (Akhtar, the film's director) place after the screening and Deepika Padukone was so appreciative of my work. Ranveer kept saying 'I told you that my wife loves you'. I couldn't believe that was happening. So while Deepika was telling me how much she loved my work, I was totally fanboy-ing. Anurag Kashyap called me and invited me to his house. I had dinner with him. Anil Kapoor had a proper 20-minute conversation with me after the screening. Arjun Kapoor called me…. These are people I have grown up watching or wanted to meet or become like. It's insane!
What's easily insane is the story of how Zoya 'discovered' you.
(Laughs) I know, right?! I was at the success party for Inside Edge (an Amazon Prime series) and I was dancing. I didn't know that Zoya was at the party. At some point, Mirchi lagi toh main kya karoon was playing and I caught her eye. The next song that came on was Galla goodiyan from her film (Dil Dhadakne Do). I pulled her on to the dance floor and we started dancing. At the end of the song, she asked me who I was. I told her I was on Inside Edge and she asked me to come in for an audition.
Is this the same audition for which you wrote your own rap?
Yeah… I couldn't really learn what they had given me because I didn't have enough time and I thought it would make sense to write something that I could connect with. It felt more authentic. I have always enjoyed writing poetry, so it just happened organically. I have actually continued writing rap songs since. In the cutaway scenes in the trailer where it looks like I am rapping something to Ranveer but there is no audio, that was me rapping one of my bits to him.
You could have a parallel career as a real-life rapper!
Naaah! I only want to be an actor. This is what I have always dreamt of and it seems like I am on the right path now. I don't want to get distracted.
Before Gully Boy, were you aware of the desi hip-hop subculture?
Not at all. I didn't even listen to that kind of music. I am more of a Mohammad Rafi, Udit Narayan kinda guy. I started listening to hip-hop about 20 days before the shoot started and now I am hooked.
In the film, MC Sher plays mentor to Murad. Are the roles reversed in real life?
Oh, absolutely! Ranveer is like my big brother. The first time I met him, he hugged me tight. He was so warm. Off camera, I was constantly asking him if I was okay. And he'd say 'Baba, bahut hard hai' (laughs); I have learnt so much from him through this film.
Like what?
Though he is such a big star and is very busy, he is very humble. He takes time to talk to everyone and respond to people. He has been very supportive of me. He doesn't need to, but every time he meets someone who has something to say about my performance, he messages me. Also, he is very sincere to his art. He knew the context and the subtext of everything we were doing. He is a very intelligent man. He understands storytelling.
How is your family reacting to all this?
People in my building are in and out of my house. People are coming with sweets and gifts. Aunties who I haven't seen in years are telling me how much they loved the film. My family started celebrating when Zoya called me the day after the audition and we haven't stopped since. This is very emotional for my family. They have seen me struggle for the last six years. I had no work so I kept learning new skills. I did different kinds of martial arts and gymnastics, thinking what if some day Tiger (Shroff) needs a villain. (Laughs) I learnt to play the guitar and I'd paint. I just wanted to be prepared.
You were studying to be a chartered accountant like your father when you decided that acting is your dream. Was your family supportive?
A hundred per cent. My dad never forced anything on me. We are a middle-class family, so I knew that I, at least, have to complete my education. I needed to have a backup plan.
After college ended, I started going for auditions and did some theatre. It started off with me wanting to be a 'hero' but at some point, I realised that I needed to respect this art and be an actor first. I couldn't keep waiting for that big launch because no one was going to launch me. I stopped preparing for my CA exam only when I started getting ads, people in theatre appreciated my work and I won a 'Fresh Face' title from the local newspaper. That's when I decided to pursue this seriously.