She-Hulk Episode 7 has Jennifer Walters doing group therapy at Abomination's spirituality retreat
Episode 7 of She-Hulk: Attorney at Law is now streaming on Disney+Hotstar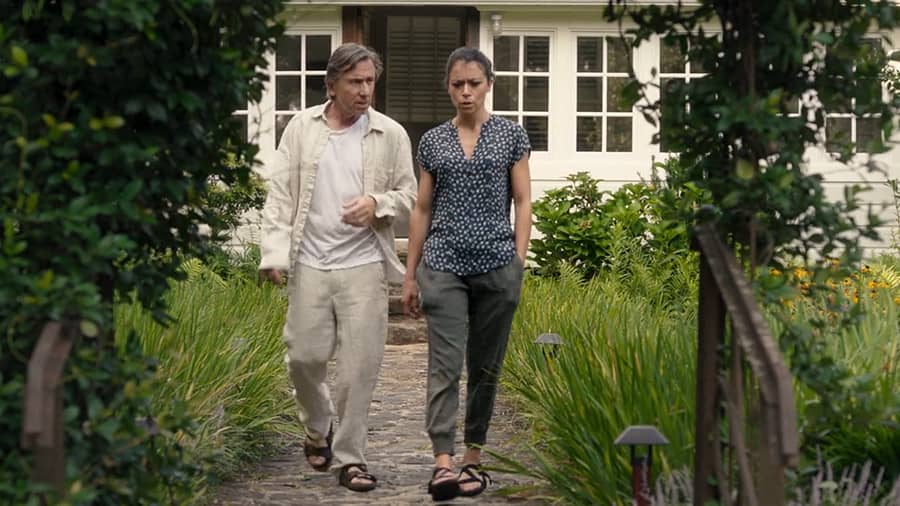 The episode brings Jen to Abomination's eerie spiritual retreat.
Disney+Hotstar
---
Calcutta
|
Published 29.09.22, 07:33 PM
|
---
The bulk of Episode 7 of She-Hulk: Attorney at Law just feels… unnecessary. The 31-minute episode may as well have been a five-minute short film. It's tragic that a show which started out with the 'fluff' being its best part is almost insufferable because of it. 
This episode starts with a pretty great montage of Jennifer Walters and Josh growing closer over the course of three extremely wholesome dates, culminating with him spending the night at hers. She wakes up to find him gone, sends him a mushy text, and spends the next few days frantically checking her phone every second only to see no reply from him. Pretty routine stuff so far. But this is where things start going downhill. 
A convenient issue with Abomination's ankle bracelet draws her to his spirituality retreat, which the writers use to ram home just how much he has reformed. While the change felt funny in the second episode, now it just feels like the creators are trying too hard to underline a point they have already made. For some reason, the plot requires Abomination to host a group therapy session of superpowered beings around identity, where an extremely fidgety Jen conveniently realises that she loves the attention She-Hulk brings but resents how people don't seem to like Jen as much, finally addressing her inner chaos. Her monologue is brilliant, powered by Tatiana Maslany's restrained performance. It's a shame that a scene that would have otherwise been very hard-hitting almost falls flat because of the tone that precedes it. 
The randomness of the side characters, from Man-Bull to Porcupine, doesn't help, with the show expecting us to root for half-baked characters without any discernible motivation except maintaining the quip-per-minute ratio. It is the same tone that makes Josh's ultimate reveal feel like an afterthought that doesn't raise any tension or stakes for next week's episode. 
Speaking of the quips, we have been firm advocates of Marvel's comedy, even in the face of the staunchest critics. We've enjoyed the amusement park rides, much to the dismay of a certain Martin Scorsese. But it gets increasingly hard to root for anyone or anything when every single character needs to crack a joke every single minute. 
Dear Marvel, we are tired of you writing a Hulk-woman, a master of the mystic arts and a Russian super soldier with the same voice. There is a part of us that dreads what they are going to do with Daredevil (don't get us started on the never-ending tease). You've proved that you are funny. Could you please just let us be immersed in the story? Speaking of story, we love the idea of allowing a superhero to walk before they can fly. But it is particularly infuriating to see her crawling after having walked for the first few episodes, without even having stumbled.
With two episodes to go and a ton of loose ends that don't feel compelling, the show has a mammoth task cut out for it. We just hope it trusts its protagonist enough to push her down, or lift her up. Please just give her something to do.