Shashank Khaitan on his Journey from Nashik to Bollywood
His story is also nothing short of filmi, as we discovered during an online session for YFLO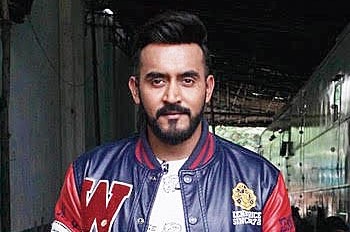 ---
---
For Calcutta-born and Nashik-bred Shashank Khaitan, films are about emotions and magic and he has translated that on to the silver screen with his directorial hits such as Humpty Sharma Ki Dulhania, Badrinath Ki Dulhania and Dhadak. But his story is also nothing short of filmi, as we discovered during an online session for YFLO where he talked about his journey of struggling in the industry for 13 years till he got his first break as a writer-director when he had only Rs 60 in his bank account. Excerpts from the session:
Bitten by the film bug
What a Marwari boy like me is doing in the film industry has a lot to do with my parents who are both artistically inclined. I was born in Calcutta and then moved to Nashik. The first audio cassettes of every movie would come to our house and that's how it started. I was watching a lot of movies with my parents. Of course, I went through the route that every Marwari boy has to — sat at the factory and the office. I have played a lot of sports in my life, always writing plays and all of that cumulatively pushed me towards the movies. On my parents' insistence, I also pursued an education in film-making and they have been extremely supportive. I started my journey in entertainment in 2000 and got my first break only in 2013 and that period was very troublesome.
First break with Dharma Productions
I started with dancing with an instructor that I had seen on TV and thought that he would know how to get me to films. I did that for four years, along with a few other things, which led me to Mumbai. After the film-making course (graduated as an actor), I always knew I wanted to become a director. I began assisting in direction and joined a company called Mirchi Movies, got into advertising for Red Chillies and then set out to make my own film. I took a loan from an uncle and made my own film, which did not release but I got to show it to a lot of people. But that led to me having an edge as when I met producers, I now also had a film to show them along with a script. That's how I met the creative head of Karan Johar's company who asked me to keep pitching him ideas. From 2011 to 2013, I kept working as an assistant director and kept pitching my movies to them. So I wrote seven scripts and each one had 120 pages with dialogues. One fine day, what was 'Humpty Sharma Di Love Story' at that point of time, happened. The creative head liked it, pitched it to Karan and I met him after three weeks. He came across as a simple, professional, sharp guy and I had a meeting for 15 minutes. It's a true story that I had Rs 60 in my bank account at that point of time. Karan told me that he had sent my script to Varun (Dhawan) and he loved it and was also there. Within those 15 minutes, he said he was making my film and asked me to make a couple of changes. Suddenly, my 13 years of struggle was over in 15 minutes. Since then, the journey has been amazing. I have made three films (Humpty Sharma Ki Dulhania, Badrinath Ki Dulhania and Dhadak) till now as a writer-director and got to produce two films also (Good Newwz and Bhoot).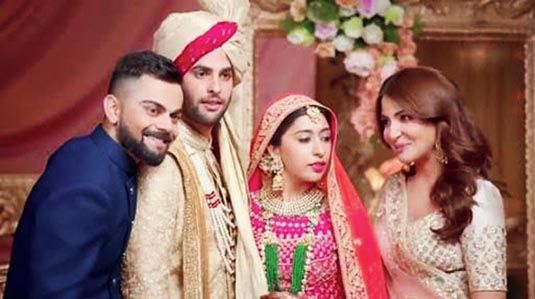 The Dulhania franchise and all things shaadi
My unreleased first film was Sherwani Kahaan Hai that was born out of my own wedding. So two sets of my friends were coming in two cars from Mumbai to Nashik, which is a three-and-a-half-hour drive but took 14 hours for them. They had a mad journey, which I turned into my first film. Humpty Sharma did not have "dulhania" in the title when I pitched it but Karan came up with it. When I wrote Badrinath, I did not want to write a franchise but because of the flavour of my writing involving a wedding and a small town, Karan thought it would be interesting to create a franchise — we took a chance and it worked.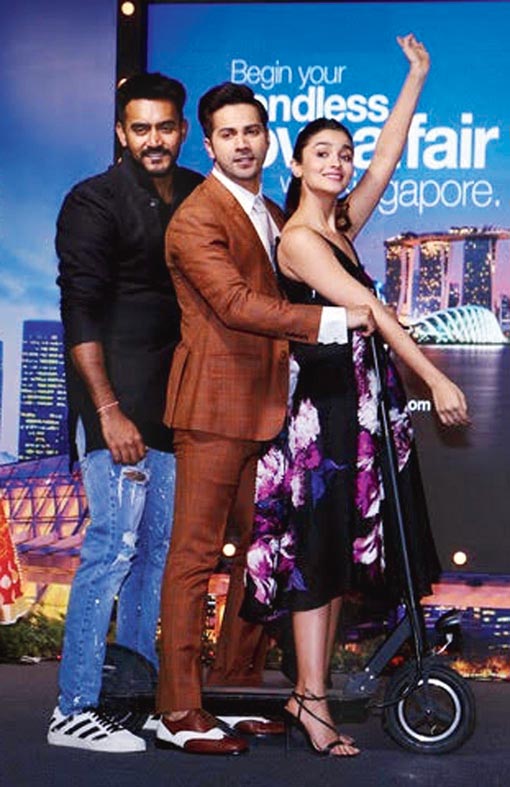 Working with seasoned stars like Varun Dhawan and Alia Bhatt and newcomers like Janhvi Kapoor and Ishaan Khatter
Actually when I met Varun and Alia, they were themselves only one film old so they were quite nervous. They were just kids who were trying to make careers for themselves and they were very hungry to work. We spent a lot of time rehearsing and building trust amongst each other because ultimately, movies are about emotions and emotions are about trust. With Ishaan and Janhvi, I was already two films old so they looked at me as someone who knew something. With Varun and Alia, it was more like friends but with Ishaan and Janhvi, it was more like being a mentor to them.
Directing Virat Kohli and Anushka Sharma
I have worked with Anushka before but Virat was a pleasant surprise during the Manyavar ad. He was very busy and had very little time so I had to be well prepared. So they just came and did what I asked them to. Virat is completely different on a film set than on a cricket field. He listened to everything and respected the fact that I knew more about this profession. He is very humble and everyone wanted to speak to him, which he was being very gracious about. I have been a cricketer myself and have played at Lord's so it was a cool moment for me to see Virat.
The future of cinema
Even if this pandemic had not happened, I think OTT would have had a big role to play. Of course, their growth would have happened a little later then. But I also think that films have a different sort of magic and when people go to the theatre and watch it, it is a different sort of feeling. All of us on this session today are part of that one per cent in India and honestly, not even the target audiences. There are so many people in two-tier cities for whom movies are the only medium of recreation, unlike in our case. So I think people will continue to go to the theatres but it has to be done carefully. We are in the middle of the pandemic right now and we cannot rush anything and risk people. It will be a slow journey and some theatres will shut down but theatres will come back.